Simply hiking
Exercise, relaxation - there are numerous motivations for hiking. But due to todays' omnipresent stress there is a growing desire to go "simply hiking" - without any frame program. According to the slogan "simply hiking" Saalfelden Leogang equips its hiking paths with unobtrusive, locally manufactured installations to encourage hikers to pause for a moment and take more account of the here and now.
The"simply hiking" concept
Stecken-Sharing
Hiking boots laced, but the hiking pole is missing? No problem. In Saalfelden Leogang wooden hiking poles are waiting for you in all sizes at the Stecken-Sharing stations (hiking pole sharing stations). You can take your favorite hiking pole and return it at any Stecken-Sharing station after you finished your hike. You can also buy your own hiking pole at the tourism offices in Saalfelden and Leogang.
Stecken-Sharing stations can be found in front of the tourism offices in Saalfelden and Leogang, at the valley station and the top station of the Asitzbahn and at the hiking starting points Bürgerau, Bachwinkl und Inschlag.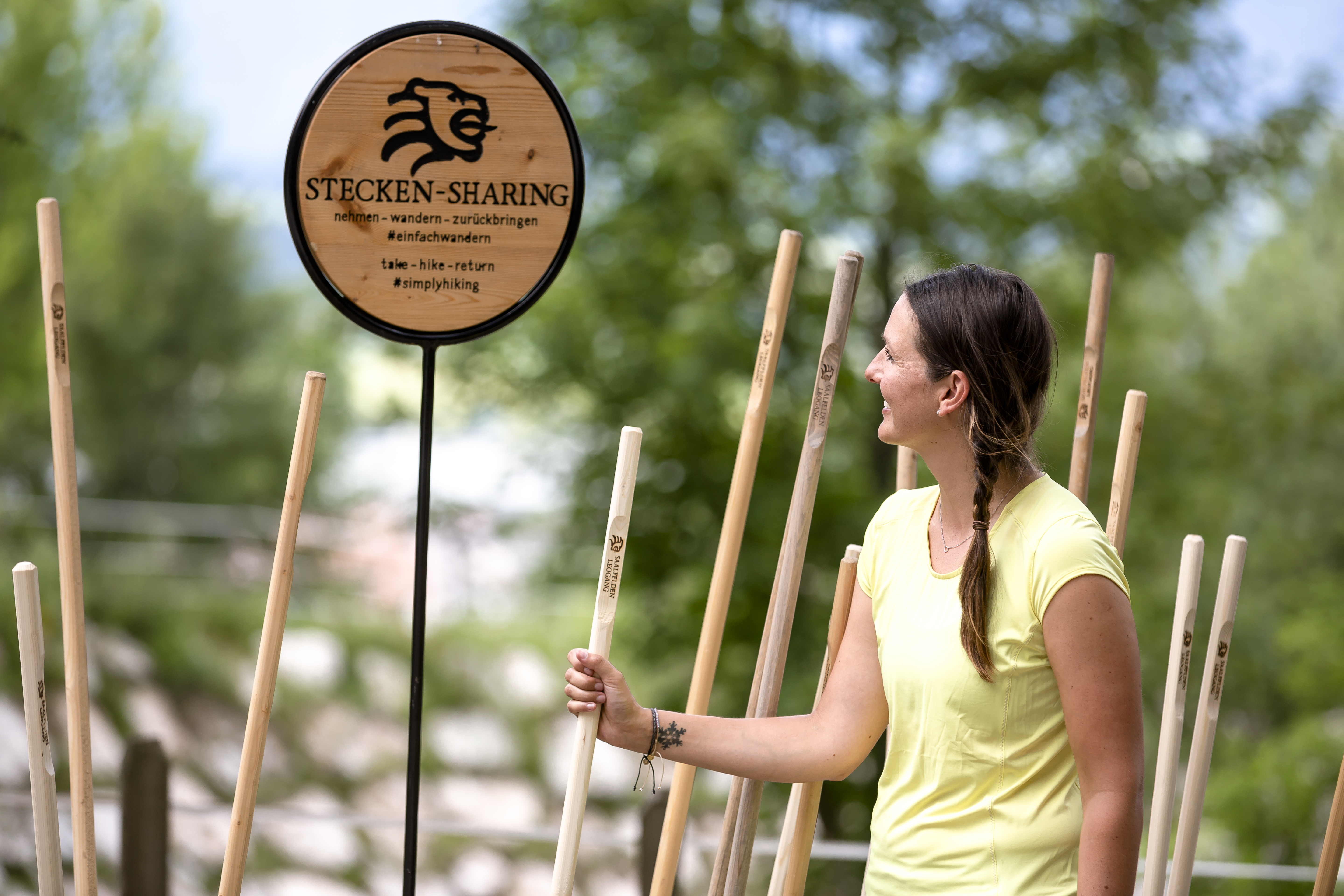 Benches
Time for a break? Yes, with a stunning view please! Enjoy the picturesque panorama on our regional manufactured benches. You can find them at the most beautiful places in Saalfelden Leogang - in the middle of the town as well as during your hike. They invite you to enjoy a 360 degree panoramic view, to take a little break or to enjoy a snack - the way you want!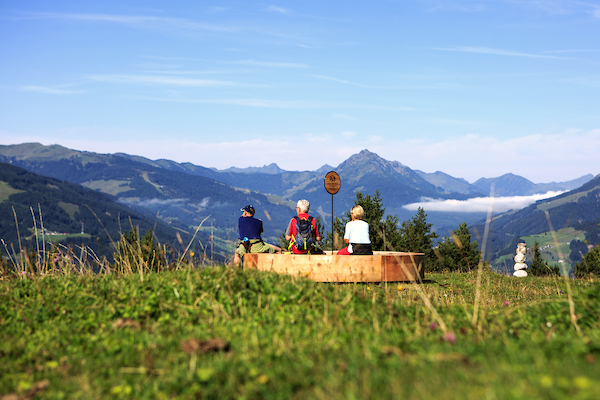 Forest swings
Let's take a break from everyday life and let your eyes wander to the treetops. Enjoy a little break in one of our forest swings. They surprise you during your hike and invite you to stop and to experience the forest from a new perspective. Undisturbed and still in the middle!
You can find the forest swings on the following hiking tours: Riedlalm, Lettlkaser, Trebesiner Weg (near Bürgerau)