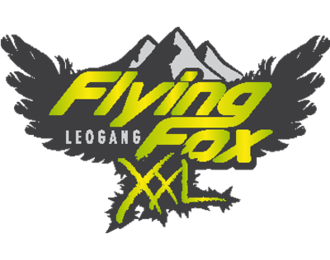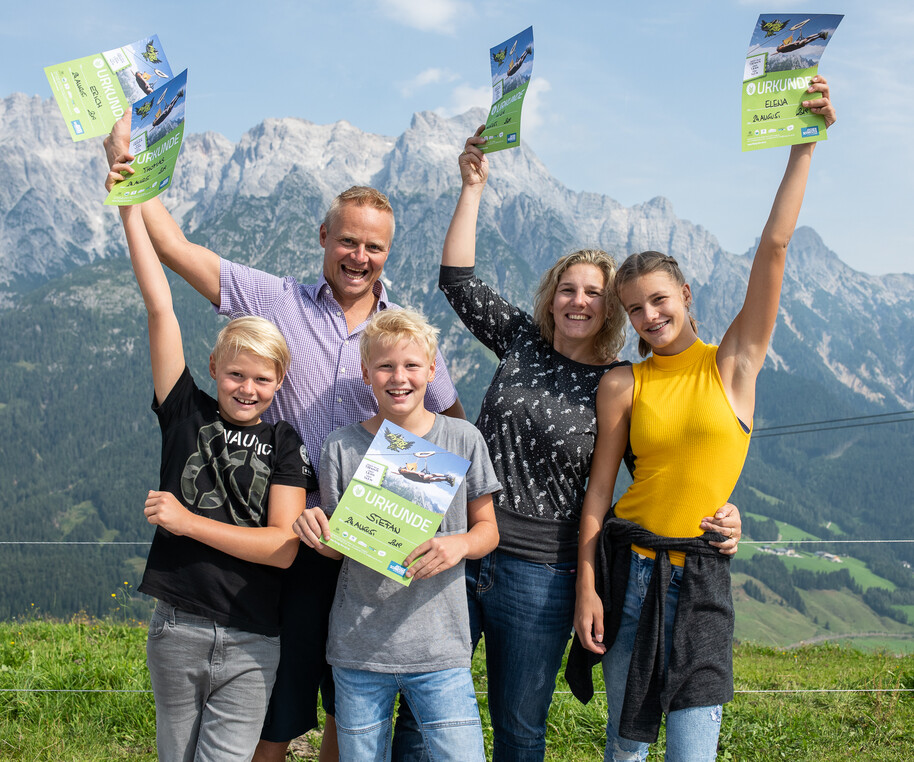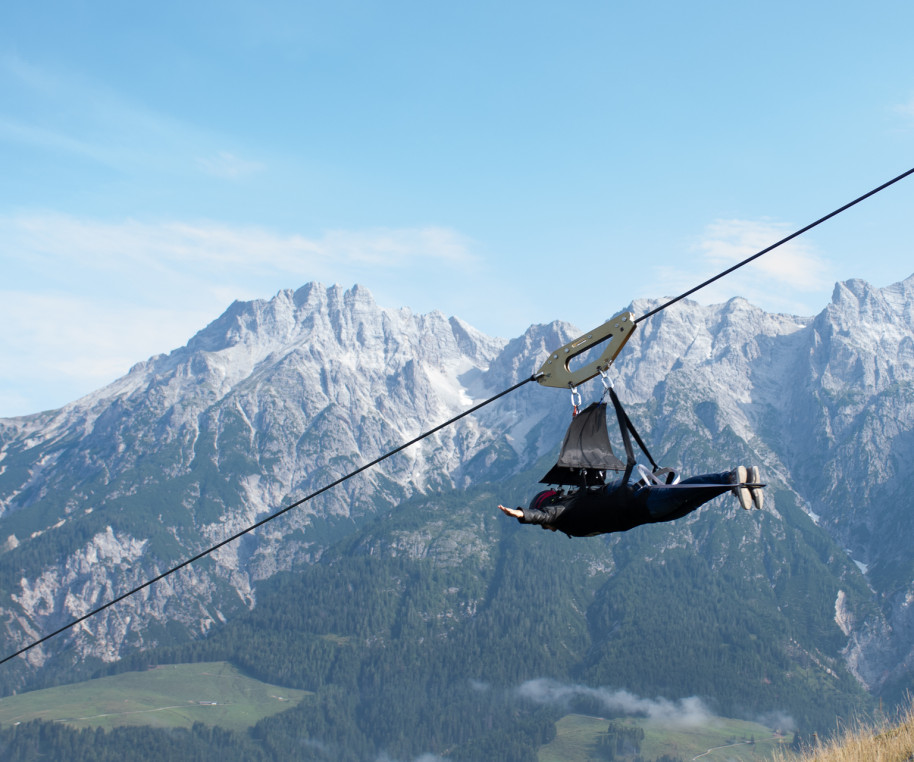 Experience rich contrast
The flight experience for the family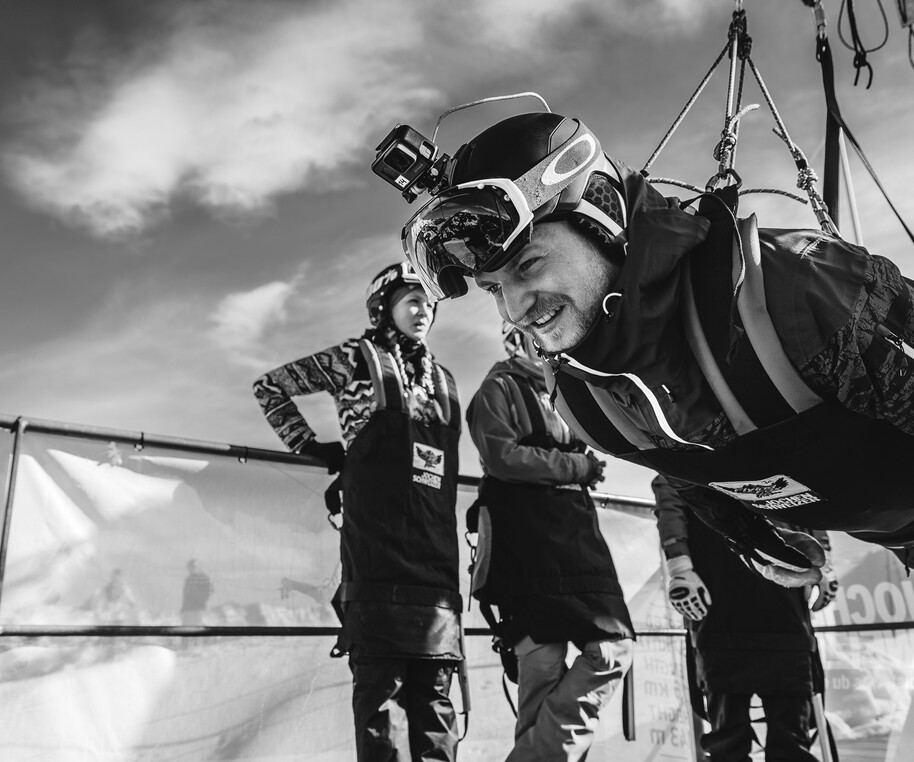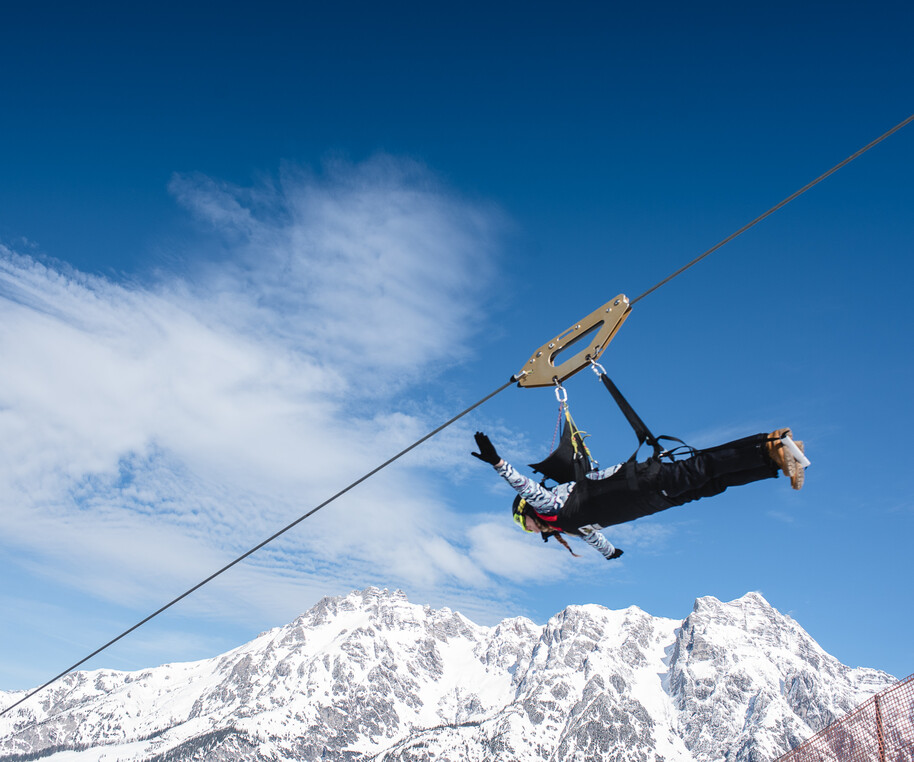 Experience rich contrast
The flight experience for the family
The Flying Fox XXL adventure in Leogang
Are you ready for a next-level adventure? Have you always dreamed of flying weightlessly through the air – in the heart of the Alps? With a length of 1,600 metres, a height of up to 143 metres and potential top speeds of up to 130 km/h, Flying Fox XXL is one of the fastest and longest steel rope slides in the world. Discover new perspectives of the Salzburg mountain landscape and let the thrilling speed take you away from your everyday concerns.
Strap in, take off and enjoy the adventure!
The Flying Fox XXL is opened on Monday, August 15th, 2022!

Booking hotline +43 6583 8219 - 390
The flight experience for the whole family!