VolXommer Theater Festival
A varied program for all ages:
From 1.-18. August, the third edition of the VOLXOMMER Theater Festival Saalfelden Leogang will be held with a varied program for all ages. Whether outdoor performances, theater in the circus tent or VOLXtheater in the Kunsthaus Nexus. Experience acrobatics, live music and acting at its finest in an atmospheric ambience! 
"A Midsummer Night's Dream" of William Shakespeare, "Berghof" - Dr. Zauberbergs Reha Holding West, "Spinnweb und Erdmaden" - Children workshop week, "Lilly Naneen & die Gigolos" with the sound of the 20's and 50's,  "Fräulein Pünktchen is(s)t gern pünktlich" up to 3 years. 
Kontakt
Address
Verein Theater Ecce
Schulstrasse 4
5321 Koppl, Austria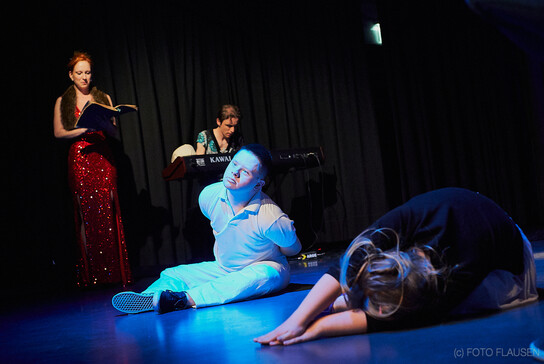 A Production of the VOLXtheaterwerkstätte Saalfelden und Salzburg
After meeting in the Bar "Port of Stranded Yearnings" and the "Sleep Disturbances" in their residential areas, the figures, which has been developed by the LAUBE VOLXtheaterwerkstätte catch up again in a fictitious rehabilitation institution. The figures from different social classes give insights into their inner life and the Austrian health service.
This could be also interesting for you:
Find an accomodation & book