Autumn at the Asitz
The Asitz mountain offers all autumn visitors uninterrupted hiking pleasure thanks to the Leogang lifts staying open every day again this year. The Asitzbahn runs until 16.10.22, taking walkers up the Mountain of Senses, and from the 17.10.22 the Steinbergbahn takes over the role, continuing until the start of the ski season.

The Ski ALPIN CARD and the SuperSkiCard Premium are valid for hikers on the Asitz during the autumn season.

Operation Asitz lift daily until 16.10.
Autumn operation Steinberg lift from 17.10. until start of ski operation daily
Opening hours until 06.11.2022: 09:00 am - 04:30 pm
Opening hours from 07.11.2022: 09:00 am - 03:30 pm
Autumn in Saalfelden Leogang. The way I want.
Pure pleasure in the mountains

No one has to do without culinary highlights!
The Alte Schmiede is open all day and offers delicious specialities at 1,760 m above sea level.
All mountain resteraunts will be open until 16 October, and from 17th October 2022, the Alte Schmiede will offer food and drink on the mountain. All this and more is waiting to be discovered right up until 2nd December 2022 the start of the winter season.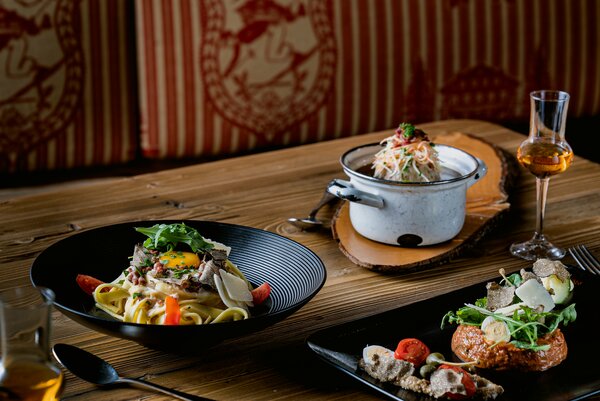 Would you like another flight? Of course - the Flying Fox XXL is open from the 16.09-16.10 from Friday through to Sunday.
Further details you find here.