In love with the mountains through the autumn on the Asitz
Open throughout Autumn up to the start of the ski season.
The Leogang lift company runs its summer and autumn lifts every day through to the beginning of the ski season, enabling hikers to continue enjoying lovely long tours through this wonderful region.
However, it's not just hikers who can enjoy the extended golden autumn, as the lines and trails in the Riders Playground in Leogang are also open every day until 5 November 2023.
Ski ALPIN CARD holders can use them from now on at all open lifts in the Alpin Card alliance (also in autumn operation).
The Classic & Action ALPINCARD is valid throughout the year. Hike ALPINCARD holders can use theirs until 5.11.2023.
Single day and multi-day passes for the Kaprun glacier ski area are available at the resort.
You can buy single day and multi-day passes for the Leogang lifts here:
NB ONLINE BONUS FOR BIKE TICKETS!
Autumn in Saalfelden Leogang. The way I want.
Current conditions for your hike
Culinary delights on the mountain
Delicious food awaits at 1760m, with wonderful specialities on offer.
Die AlteSchmiede caters for all your needs whilst on the mountain.
All this and more is available all the way through to the start of the ski season.
Meanwhile, there are other things to enjoy in Saalfelden Leogang too. Click here for more details of what's on offer.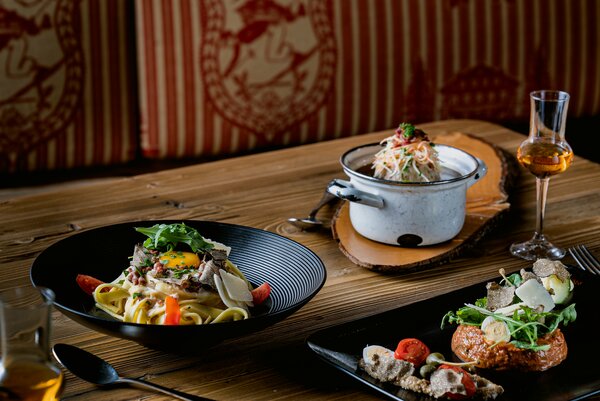 The EPIC Bikepark Leogang is open until 05.11.2023, with a 10.000 m² Riders Playground practice area with lines and trails offering limitless fun. The perfect place for beginners to practise and experts to let rip! The Riders Playground is a practice area of more than 10.000 m², ideal for learning to get to grips with mountain biking.
There are also numerous lines and trails for experienced bikers ranging from easy through to difficult. Austria's largest bike region is one of the most popular in Europe.
Find out more here.