ALM:KULTUR in Saalfelden Leogang
Salzburg Alpine Summer for culture vultures
Tradition meets modernity – that's the motto of the art and culture projects held in the surrounding Alpine pastures every week from July to September as part of the Salzburg Alpine Summer. With a programme ranging from concerts and readings to dance and carving workshops, the Alpine pastures are transformed into cultural hotspots that bridge the gap between old customs and future developments.
Program for 2019 will be published in spring!
Address
At different Alpine pastures every week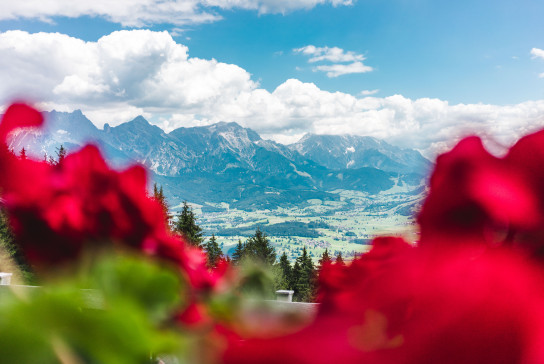 Art meets the Alpine pastures – that's the motto of the hikes that lead culture and art enthusiasts through the pastures in Saalfelden Leogang every Friday. These hikes are extremely popular, as they take what is already a beautiful day of hiking and turn it into a unique experience. It's not unusual for people to spontaneously listen in and join the hikes, as they're delighted to stumble upon an event that's truly different.
The events are held only in fine weather.
Entry's free – no need to register in advance!
06/07/18 Seealm Folk Dance Workshop for kids
13/07/18 Örgenbauernalm Zitherconcert with Gertrud Huber
20/07/18 Steinalm Carving workshop with Hermann Gruber
27/07/18 Riedlalm Concert "Freebird"
03/08/18 Sinnlehenalm Concert "Die Hollerstauden"
10/08/18 Örgenbauernalm Concert "Clarino Alpin" & Carving workshop with Hermann Gruber
17/08/18 Steinalm Concert "Saalfeldner Holzmusi"
31/08/18 Sinnlehenalm Mythmaker Hans Pichler
07/09/18 Peter Wiechenthalerhütte Concert "Tim McMillan & Rachel Snow"
This could be also interesting for you:
Find an accomodation & book