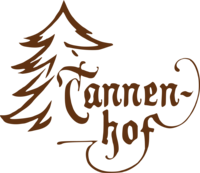 demi.detail.current-information
The Saalfelden-Leogang-Card is available with great offers!
Family-run with personal service, comfortably furnished. Guided hikes with Andy, our qualified hiking guide, rustic log cabin sauna with wood furnace and the surrounding alpine pastures and mountain landscape will induce many guests to beome regular visitors. www.pensiontannenhof.at
This accommodation is a member of
Best Price Garantie
Privatvermieter Saalfelden Leogang
Kinderfreundliche Hotels Saalfelden Leogang
Saalfelden Leogang Card
---
Facilities
Location

hillside location
right at the cross-country ski trail
right on the bike path
on the hiking trail
lake - distance (m): 4000
private setting
quiet location
close to forest
outskirts of town
located on a hill
green area
meadowlands

Facilities / Services

ski-service room
all -year operation
electric car charging station
non-smoking house
boot dryer
breakfast service
covered parking for motorcycles
herb garden
flat-rate offer
family friendly
own garden
bicycle parking space
apartments with hotel service
lobby
errand service
drying room
early breakfast service
ski storeroom
restaurant for hotel guests
garden furniture
wine bar
tiled stove
short stays welcome
barbecue evening
pets welcome
common garden
bar
disabled accessible
non-smoking common room
guest garden
family offerings
gay-friendly
laundry facilities available
car parking lot
common room
bread/rolls service
non-smoking area
cleaning
WiFi
use of clothes dryer
lift / elevator
TV room
garage for motorbikes
free use of internet
terrace
safe
internet - e-mail available
parking space for bicycles
wake-up service
breakfast room

Sports / Leisure time

fish pond
archery
tobogganing
tennis
horse-drawn carriage
hikes/guided hiking tours
mountain activities
mini-golf
table tennis
snowshoe hiking
tennis court
billiards table
entertainment evenings
darts
golf
Bogenparcours
lounge chairs free of charge
paragliding
garden / meadow
horse-drawn sleigh rides
après ski
cycling
soccer field
riding
ski instructor/tour guide
bowling
golfer's driving-range
mountain/hiking guide
fishing
fitness room

Meals

no board
traditional cuisine
extended breakfast
continental breakfast
breakfast on request
breakfast buffet
half-board on request
home-style cooking
vegetarian food
breakfast bookable
breakfast

Children

Kinderschaukel
childcare on request
crib/baby bed
babysitter on request
highchair
children's menus
child reduction

Groups

groups possible with max. pers.: 31

Incidental costs

use of washing machine/dryer: 10
babysitter per hour: 12

Wellness

infrared cabin
relaxation room
sauna
massage on request

Meetings / Conferences

conference rooms
WiFi
fax machine
meeting/seminar rooms for max. pers.: 20

Conditions

Bedlinen, towels and two times per week using of the sauna in the price inkludet! Reservations only after written reservation acknowledgement on both sides obligatory.
---
Contact & Directions
Pension Tannenhof

S
Ecking 26,
5771 Leogang AT
Arrival
Check in: individuell 7 Check out: individuell Description of starting: of Saalfelden coming: With local board Leogang on the right turn, with the 1.Side road on the right, the the 1. road left. of Hochfilzen/Tirol coming: Place Leogang drive through, with which left-bend local board end, with the 1.Side road on the right, then the 1.road left.
Rooms/Apartments & Prices
Please select arrival date and nights
Rooms
| | |
| --- | --- |
| Size | 65 m² |
| Occupancy | 1 - 4 adults , 0 - 4 children |
| Rooms | 3 |
| Bedrooms | 2 |

Room details

Large ones, decay created vacation home für 4-6 persons with distance ago, radio, foehn, balcony, completely equipped kitchen, shower and toilet separately.

Typical Salzburg style equipped apartments for 2-6 persons with flat screen TV, radio, hair-dryer, balcony, fully equipped kitchen, shower and toilet.

Room/apartment features

balcony furniture, room/apt. larger (m²): 65, garden, radio, additional room, refrigerator, hairdryer, cooking possibilities, separate bedroom/living room, toiletries, sauna, kitchen and table linen, bathrobe on request, maximum no. of pets: 1, kitchen utensils, dishwasher, pets permitted on request, open plan kitchen/living room, low-noise room/apart., island kitchen, central heating, combined bedroom/living room, coffeemaker, toaster, carpeted bedroom, meadow, balcony (in some rooms), radio alarm, quiet room/apartment, dishes available, vent hood, furniture suite, kitchen, electric stove, towels available, kettle, separate kitchen, toilet laundry, kitchenette, dish sink, trouser press, cable TV, open foot-end of bed, family room/apt., bed linen available, TV, terrace (some rooms), dining room, separate bedroom/s: 2, heater, balcony, WiFi, use of washmachine, oven, living room, garden furniture, closet, separate living room

Bed distribution

cot, bunk bed, double sofa bed, couch, double bed (1 bed/2 mattresses), pullout couch max. pers.: 2

Bathroom facilities

toilet, shower

Location/room with view/apartment

main building

Available

Available, No arrival

Only departure

Not available

| | |
| --- | --- |
| Size | 28 m² |
| Occupancy | 1 - 3 adults , 0 - 1 children |
| Rooms | 1 |
| Bedrooms | 1 |

Room details

This bright and friendly double room with additional bed reflects typical Austrian country house atmosphere. A cozy living room with shower, toilet, hair dryer, WLAN, balcony and safe offer high comfort and contribute to a relaxing holiday. This room has a balcony with a fantastic view.

Room/apartment features

open foot-end of bed, bathrobe on request, maximum no. of pets: 1, safe, good as new room/apt., bed linen available, non-smoking room/apt., WiFi, balcony (in some rooms), closet, balcony furniture, towels available, TV, internet connection available, modem connection, heater

Bathroom facilities

shower, toilet

Bed distribution

pullout couch max. pers.: 1, couch, double bed (1 bed/2 mattresses)

Location/room with view/apartment

main building

Available

Available, No arrival

Only departure

Not available

| | |
| --- | --- |
| Size | 18 m² |
| Occupancy | 0 - 2 adults , 0 - 1 children |
| Rooms | 1 |
| Bedrooms | 1 |

Room details

Single room with flat screen TV, radio, hair dryer, shower and toilet, pitched roof, for 1 adult or 1 - 2 children

Single room with flat screen TV, radio, hair dryer, shower and toilet, pitched roof, for 1 adult or 1 - 2 children

Room/apartment features

toiletries, maximum no. of pets: 1, TV, bathrobe on request, feather beds, room/apt. larger (m²): 18, closet, radio alarm, toilet laundry, towels available, meadow, desk, sauna, cable TV, heater, WiFi, low-noise room/apart., trouser press, pets permitted on request, garden, safe, hairdryer, radio, central heating, fax, internet connection available, open foot-end of bed, bed linen available, non-smoking room/apt., no carpet

Bathroom facilities

shower, toilet

Location/room with view/apartment

main building

Available

Available, No arrival

Only departure

Not available

| | |
| --- | --- |
| Size | 26 m² |
| Occupancy | 1 - 2 adults , 0 - 1 children |
| Rooms | 1 |
| Bedrooms | 1 |

Room details

Room for 2 adults and 1 child with television, radio, hairdryer, shower and toilet, wifi, internet connection and balcony.

Rooms for 2-3 persons with TV, radio, hair-dryer, shower and toilet.

Room/apartment features

TV, toiletries, open foot-end of bed, fax, cable TV, hairdryer, meadow, family room/apt., pets permitted on request, internet connection available, radio alarm, garden, modem connection, radio, feather beds, balcony (in some rooms), desk, room/apt. larger (m²): 26, no carpet, closet, sauna, WiFi, maximum no. of pets: 1, low-noise room/apart., safe, garden furniture, towels available, central heating, trouser press, toilet laundry, heater, bathrobe on request

Location/room with view/apartment

main building

Bathroom facilities

shower, toilet

Available

Available, No arrival

Only departure

Not available

| | |
| --- | --- |
| Size | 19 m² |
| Occupancy | 1 - 2 adults , 0 - 2 children |
| Rooms | 1 |
| Bedrooms | 1 |

Room details

Room for 2 adults and 1 child with television, radio, hair dryer, wifi, fridge, shower and toilet

Room for 2 adults and 1 child with television, radio, hair dryer, wifi, fridge, shower and toilet

Room/apartment features

toilet laundry, hairdryer, meadow, bathrobe on request, trouser press, cable TV, radio, bed linen available, low-noise room/apart., garden, heater, radio alarm, pets permitted on request, maximum no. of pets: 1, closet, room/apt. larger (m²): 19, rustic furniture, WiFi, internet connection available, central heating, sauna, towels available, safe, TV, furniture suite, refrigerator, desk, open foot-end of bed, toiletries, no carpet

Bathroom facilities

toilet, shower

Bed distribution

pullout couch max. pers.: 1, couch

Location/room with view/apartment

main building

Available

Available, No arrival

Only departure

Not available

| | |
| --- | --- |
| Size | 31 m² |
| Occupancy | 1 - 3 adults , 0 - 1 children |
| Rooms | 1 |
| Bedrooms | 1 |

Room details

Rooms for 2 persons with TV, radio, hair-dryer, the majority with balcony, shower and toilet.

Bathroom facilities

shower, toilet

Room/apartment features

trouser press, TV, open foot-end of bed, cable TV, non-smoking room/apt., garden furniture, toiletries, good as new room/apt., maximum no. of pets: 1, radio alarm, towels available, balcony furniture, sauna, toilet laundry, balcony (in some rooms), central heating, desk, bathrobe on request, closet, bed linen available, low-noise room/apart., safe, garden, modem connection, radio, hairdryer, WiFi, heater, balcony, room/apt. larger (m²): 29, internet connection available, pets permitted on request

Location/room with view/apartment

main building

Bed distribution

pullout couch max. pers.: 1

Available

Available, No arrival

Only departure

Not available

| | |
| --- | --- |
| Size | 48 m² |
| Occupancy | 0 - 4 adults , 0 - 2 children |
| Rooms | 2 |
| Bedrooms | 1 |

Room details

Sweet for 2 adults and up to 2 children. Bedroom, living room, shower and WC separated, large terrace with panoramic view, WLAN, Internet connection, hair dryer, SAFE and flat screen TV.Sweet for 2 adults and up to 2 children.

Room/apartment features

sauna, living room, room/apt. larger (m²): 48, open foot-end of bed, TV, internet connection available, radio, room/apt. with disabled access, separate bedroom/living room, WiFi, terrace, balcony furniture, modem connection, garden, terrace (some rooms), separate bedroom/s: 1, bathrobe on request, furniture suite, central heating, maximum no. of pets: 1, anteroom, garden furniture, safe

Location/room with view/apartment

main building

Bathroom facilities

toilet, shower

Bed distribution

couch, pullout couch max. pers.: 2, double bed (1 bed/2 mattresses)

Available

Available, No arrival

Only departure

Not available

| | |
| --- | --- |
| Size | 29 m² |
| Occupancy | 1 - 3 adults , 0 - 1 children |
| Rooms | 1 |
| Bedrooms | 1 |

Room details

This bright and friendly double room with additional bed reflects typical Austrian country house atmosphere. A cozy living room with shower, toilet, hair dryer, WLAN, balcony and safe offer high comfort and contribute to a relaxing holiday. This room has a balcony with a fantastic view.

Room/apartment features

good as new room/apt., WiFi, open foot-end of bed, towels available, TV, bathrobe on request, internet connection available, heater, maximum no. of pets: 1, room/apt. larger (m²): 29, low-noise room/apart., safe, balcony furniture, toiletries, balcony (in some rooms), closet, bed linen available, combined bedroom/living room, toilet laundry

Bed distribution

double bed (1 bed/2 mattresses), pullout couch max. pers.: 1, couch

Location/room with view/apartment

main building

Bathroom facilities

toilet, shower

Available

Available, No arrival

Only departure

Not available

| | |
| --- | --- |
| Size | 26 m² |
| Occupancy | 1 - 3 adults , 0 - 1 children |
| Rooms | 1 |
| Bedrooms | 1 |

Room details

Double room with flat screen TV, radio, hairdryer, shower, balcony, WiFi and toilet, for 2 adults and 1 child

Doppelzimmer mit Flachbildfernseher, Radio, Föhn, Dusche, Balkon, WLAN und WC, für 2 Erwachsenen und 1 Kind

Bed distribution

pullout couch max. pers.: 1, double bed (1 bed/2 mattresses)

Room/apartment features

cable TV, bed linen available, balcony, sauna, meadow, towels available, low-noise room/apart., WiFi, hairdryer, good as new room/apt., TV, radio alarm, heater, balcony (in some rooms), combined bedroom/living room, no carpet, pets permitted on request, maximum no. of pets: 1, central heating, open foot-end of bed, toiletries, desk, toilet laundry, room/apt. larger (m²): 33, separate living room, balcony furniture, internet connection available, non-smoking room/apt., safe, closet, radio, garden, feather beds

Bathroom facilities

toilet, shower

Location/room with view/apartment

main building

Available

Available, No arrival

Only departure

Not available

| | |
| --- | --- |
| Size | 63 m² |
| Occupancy | 1 - 4 adults , 0 - 4 children |
| Rooms | 3 |
| Bedrooms | 2 |

Room details

rustikal equipped vacation home for 2-5 persons with television, radio, foehn, balcony, complete kitchen block, shower an WC separately, the special at this vacation home is visible timber roof construction.

Typical Salzburg style equipped apartments for 2-5 persons with TV, radio, hair-dryer, balcony, fully equipped kitchen, shower and toilet, the special feature of this apartment is a visible wooden roof structure.

Room/apartment features

refrigerators available, heater, electric stove, dishwasher, coffeemaker, refrigerator, meadow, living room, room/apt. larger (m²): 63, open foot-end of bed, radio, cable TV, WiFi, maximum no. of pets: 1, kitchen utensils, additional room, separate bedroom/s: 2, cooking possibilities, pets permitted on request, alarm clock, dining room, use of washmachine, vent hood, safe, dryer, combined bedroom/living room, bathrobe on request, iron, kitchen and table linen, low-noise room/apart., radio alarm, terrace (some rooms), dishes available, separate bedroom/living room, kettle, central heating, quiet room/apartment, TV, foldaway bed, balcony (in some rooms), closet, towels available, garden, freezer compartment, sauna, furniture suite, toaster, toilet laundry, trouser press, oven, bed linen available, island kitchen, kitchenette, garden furniture, toiletries, hairdryer, balcony, family room/apt., open plan kitchen/living room, dish sink, kitchen, separate kitchen

Bed distribution

double bed (1 bed/2 mattresses), cot, pullout couch max. pers.: 2, double sofa bed, additional couch

Bathroom facilities

shower, toilet

Location/room with view/apartment

main building

Available

Available, No arrival

Only departure

Not available

| | |
| --- | --- |
| Size | 63 m² |
| Occupancy | 1 - 4 adults , 0 - 3 children |
| Rooms | 3 |
| Bedrooms | 2 |

Room details

Cozy suite for 2-4 persons with television, radio, hairdryer, balcony, shower, toilet and wifi

Room/apartment features

sauna, bed linen available, heater, cable TV, trouser press, balcony furniture, low-noise room/apart., radio, pets permitted on request, balcony (in some rooms), rustic furniture, open foot-end of bed, terrace (some rooms), bathrobe on request, closet, balcony, use of washmachine, kitchen and table linen, garden, separate bedroom/s: 2, meadow, kettle, hairdryer, central heating, maximum no. of pets: 1, non-smoking room/apt., living room, family room/apt., furniture suite, radio alarm, toiletries, towels available, separate bedroom/living room, garden furniture, room/apt. larger (m²): 63, good as new room/apt., WiFi, TV

Bed distribution

pullout couch max. pers.: 2, double sofa bed, cot

Location/room with view/apartment

main building

Bathroom facilities

shower, toilet

Available

Available, No arrival

Only departure

Not available

| | |
| --- | --- |
| Size | 63 m² |
| Occupancy | 1 - 4 adults , 0 - 3 children |
| Rooms | 3 |
| Bedrooms | 2 |

Room details

Cozy suite for up to 4 people with TV, radio, safe, hairdryer, balcony, shower, toilet and Wi-Fi

Room/apartment features

separate bedroom/living room, open foot-end of bed, bed linen available, safe, WiFi, pets permitted on request, balcony furniture, internet connection available, separate bedroom/s: 2, room/apt. larger (m²): 62, furniture suite, closet, good as new room/apt., bathrobe on request, balcony (in some rooms), central heating, TV, maximum no. of pets: 1, towels available, toiletries, toilet laundry

Bathroom facilities

shower, toilet

Bed distribution

pullout couch max. pers.: 1, couch, additional couch, double bed (1 bed/2 mattresses)

Location/room with view/apartment

main building

Available

Available, No arrival

Only departure

Not available
Cheapest room
Best offer for your search
---
per person/night
from €71.00
Sicher mit SSL-Zertifikat
Info
Mo-Fr 8:00 bis 12:00 und 13:00 bis 17:00 Uhr