Landhaus Leogang
Holiday home, holiday apartment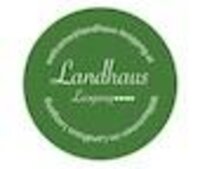 In a quiet hillside location, with great views of the Leogang mountains, you will find our "Landhaus Leogang". Less than 5 minutes by car from the Asitzbahn valley station, the Snow Park or the Bike Park. Enough adjustment for motorcycles or bikes, in winter ski storage with ski boot warmer. From the house you can walk, hiking, biking ... A comfortable self-contained holiday home or two spacious separate apartments, each with its own entrance: total living area approx. 300 m2 and suitable for up to 18 persons. Groups of friends, family reunions, birthday parties, ... here you can enjoy, individually and relaxed!
a comfortable living room
2 well-equipped kitchens
3 generous bathrooms + 3 toilets
7 bedrooms Terrace with BBQ, balcony and garden
free use of the infrared cabin and the laundry room (washing machine, dryer, iron, ...).
Feel free to ask about our comprehensive toddlers equipment (0-3J), for adults and children, there are also classic board games, wiiKonsole and free Wi-Fi, table tennis, table football, darts.
We look forward to seeing you ... Welcome!
This accommodation is a member of
---
Facilities
Sports / Leisure time

boccia
darts
football
garden / meadow
indoor games
lounge chairs free of charge
sunbathing lawn
table tennis
video games

Facilities / Services

WiFi
all -year operation
baby bath tub
barbecue area (with benches)
boot dryer
bread/rolls service
car parking lot
covered parking for motorcycles
family friendly
garage for motorbikes
garden barbecue
garden furniture
house can be stayed in alone
laundry facilities available
non-smoking house
own garden
parking space for bicycles
pets welcome
single-family house
ski storeroom
sundeck
terrace
use of clothes dryer

Children

baby bath tub
baby change pad
bottle warmer
child-friendly
children's equipment
crib/baby bed
highchair
indoor games
playground
stroller rental

Location

close to forest
hillside location
mountain location
on the hiking trail
outskirts of town
quiet location
right on the bike path

Groups

groups possible with max. pers.: 18

Meetings / Conferences

DVD player
WiFi
flat screen
---
Contact & Directions
Landhaus Leogang
Leogang 122,
5771 Leogang AT
Licensenumber: 50609-000159-2020
Apartments & Prices
Please select arrival date and nights
Rooms
| | |
| --- | --- |
| Size | 300 m² |
| Occupancy | 1 - 17 adults , 0 - 16 children |
| Rooms | 13 |
| Bedrooms | 7 |

Room details

A comfortable self-contained holiday home: total living area about 300 m2 and suitable for up to 18 people. Groups of friends, family reunions, birthday parties, ... here you can enjoy, individually and relaxed! Skiing, biking, hiking ...

a comfortable living room
2 well-equipped kitchens
3 generous bathrooms + 3 toilets
7 bedrooms Terrace with BBQ, balcony and garden
free use of the infrared cabin and the laundry room (washing machine, dryer, iron, ...).

Feel free to ask about our comprehensive toddlers equipment (0-3J), for adults and children, there are also classic board games, wiiKonsole and free Wi-Fi, table tennis, table football, darts.

We look forward to you...

Room/apartment features

use of washmachine, electric stove, highchair, central heating, dishwasher, anteroom, TV, dryer, furniture suite, family room/apt., baby change pad, dish sink, balcony furniture, wood oven, DVD player, separate bedroom/living room, separate kitchen, safe, good as new room/apt., Swedish fireplace, toaster, island kitchen, hairdryer, vent hood, balcony, kettle, kitchen utensils, store room, towels available, closet, washing machine, meadow, set for Fondue, heater, garden, modern furnishing, WiFi, non-smoking room/apt., cooking possibilities, oven, microwave, radio, separate living room, freezer compartment, garden furniture, refrigerator, quiet room/apartment, Playstation, infrared cabin in room/apt., iron, kitchen, refrigerators available, bed linen available, pets permitted on request, maximum no. of pets: 2, cable TV, dishes available, terrace, living room, coffeemaker, feather beds, CD player, stereo system, walk-in closet

Bathroom facilities

bath, shower, shower, toilet, bath, toilet, toilet, double sink, running hot/cold water, bathtub, shower or bathtub, separate toilet

Location/room with view/apartment

detached unit, main building

Bed distribution

cot, sofa

Available

Available, No arrival

Only departure

Not available

| | |
| --- | --- |
| Size | 160 m² |
| Occupancy | 1 - 12 adults , 0 - 11 children |
| Rooms | 10 |
| Bedrooms | 5 |

Room details

In our holiday apartment "Familienglück" for up to 12 guests. You occupy the ground floor which spreads over 160m². Leading off the apartment there is also a spacious terrace with a BQQ grill, sun beds, a modern outdoor shower and a playing ground for children. The apartment offers a large living room with a fireplace, a well-equipped kitchen with dish washer and a large dining table, 2 luxurious bathrooms, 1 separate toilet and 5 sleeping rooms in different designs. You have 2 flat tv, a blue ray/dvd-player and hifi system with ipod docking stations in each room. There is a wellness area with infrared cabin and steam shower. If you are traveling with a baby we have a travel cot, high chair and a baby bottle warmer for you.

Room/apartment features

cooking possibilities, electric stove, heater, toaster, TV, WiFi, furniture suite, maximum no. of pets: 2, refrigerators available, island kitchen, use of washmachine, dish sink, set for Fondue, dryer, coffeemaker, baby change pad, terrace, meadow, microwave, stereo system, separate bedroom/living room, vent hood, kitchen, video/DVD, kettle, infrared cabin in room/apt., living room, oven, pets permitted on request, central heating, video/DVD on request, dishwasher, DVD player, kitchen utensils, dishes available, washing machine, iron, garden, highchair, separate kitchen, garden furniture, anteroom, radio, Playstation, hairdryer, non-smoking room/apt., separate bedroom/s: 0, family room/apt., refrigerator, freezer compartment

Bathroom facilities

bath, toilet, shower, double sink, bath, toilet, running hot/cold water, separate toilet, bathtub, shower or bathtub, shower, toilet

Location/room with view/apartment

detached unit, ground floor, main building

Available

Available, No arrival

Only departure

Not available

| | |
| --- | --- |
| Size | 75 m² |
| Occupancy | 1 - 5 adults , 0 - 4 children |
| Rooms | 5 |
| Bedrooms | 2 |

Room details

You occupy the spacious apartment "Bergblick" for up to 5 Persons upstairs with 75m² of living space. You have 2 bedrooms, a living kitchen, a luxurious bathroom with separate toilet and a balcony with a fantastic view. The well-equipped kitchen with its large round dining table invites you to cook, eat and spend time together. You have flat TV, a DVD player and two hifi systems with MP3 and iPhone docking stations. There is a wellness area with infrared cabin and steam shower. If you travel with a baby, we have a travel cot, high chair and a baby bottle warmer for you. The house has a large garden with children´s playing ground, sun beds and a modern outdoor shower.

Room/apartment features

highchair, separate bedroom/s: 0, anteroom, hairdryer, balcony, electric stove, baby change pad, kettle, maximum no. of pets: 1, oven, heater, microwave, open foot-end of bed, coffeemaker, use of washmachine, family room/apt., dryer, iron, walk-in closet, closet, vent hood, WiFi, non-smoking room/apt., refrigerator, set for Fondue, open plan kitchen/living room, kitchen, balcony furniture, central heating, cooking possibilities, toaster, kitchen utensils, pets permitted on request, washing machine, good as new room/apt., dishes available, dish sink, TV, infrared cabin in room/apt., island kitchen

Bathroom facilities

bathtub, shower or bathtub, toilet, shower, double sink, running hot/cold water, separate toilet, bath

Location/room with view/apartment

detached unit

Bed distribution

French bed, bunk bed

Available

Available, No arrival

Only departure

Not available
Best offer for your search
Sicher mit SSL-Zertifikat
Info
Mo-Fr 8:00 bis 12:00 und 13:00 bis 17:00 Uhr