Haus Herzog
holiday apartment, private rooms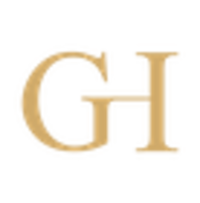 Family-friendly house of the category 4 Edelweiß is situated in a quiet and relaxing area with only five minutes walk to the center of Leogang. In addition, the location offers a stunning view of the Leoganger Steinberge as well as the Steinerne Meer in Saalfelden.
During the winter holiday, you will find one of the largest ski resorts Saalbach Hinterglemm Leogang Fieberbrunn as well as countless winter activities for the whole family. The ski lift "Schantei" is directly accessible from the house with the skis and offers three times a week night skiing. 
In the summer, our house is a starting point for numerous hiking routes as well as cycling and mountain biking tours. Visitors of the Bikepark Leogang will receive 15 percent discount on the purchase of a day pass, because our house is a partner of the bike park. In addition, for bikers we offer a shoe and clothing dryer, as well as a garage to secure your bicycles at any time. Furthermore, our guests can enjoy a spacious sunbathing area with children's swing and slide.
Free Wifi is available in all areas of our guest house.
This accommodation is a member of
Alpine Gastgeber Salzburg
Best Price Garantie
Privatvermieter Saalfelden Leogang
Saalfelden Leogang Card
---
Facilities
Hygiene and disinfection

Accommodation is disinfected between every guest stay
Rooms are cleaned most thoroughly after every guest departure, in particular often touched items
Regular ventilation of commonly accessible areas
Guests may ask for no room cleaning during their stay
Disinfection of often touched items and surfaces
Laundry is washed at highest temperature that is allowed by producer

Distance rules

Non-cash payment possible
Distance rules are kept

Children

crib/baby bed
child-friendly
highchair
child reduction
playground

Security measures

Staff follows all security rules of the local authorities
Disinfectant for hands in accommodation and common rooms
Well visible stand-up display with Covid19 rules in front of entrance

Facilities / Services

kitchen for guests
free use of internet
breakfast service
boot dryer
all -year operation
ski storeroom
guest refrigerator
garage for motorbikes
covered parking for motorcycles
terrace
use of clothes dryer
WiFi
family friendly
short stays welcome
tiled stove
non-smoking house
car parking lot
group accommodation
safe
bread/rolls service
breakfast room
use of kitchen possible
garden furniture
TV room
non-smoking common room
bicycle parking space

Sports / Leisure time

tobogganing
garden / meadow
sunbathing lawn
indoor games
badminton

Location

outskirts of town
quiet location
located on a hill

Meals

breakfast buffet
no board

Conditions

The room rates with breakfast buffet are per person and day. The apartement rate is per day. All prices include the Saalfelden Leogang Card and exclude the local tax. For a short-term stay up to three nights we charge an extra rate.
---
Contact & Directions
Haus Herzog
Madreit 25,
5771 Leogang AT
Arrival
Check in: individual
Check out: until 10 a.m
Directly in the village turn left or right at the Raiffeisenbank. After the church go straight ahead, pass the Schanteilift and take the third possible junction on the right side. 
Rooms/Apartments & Prices
Please select arrival date and nights
Rooms
| | |
| --- | --- |
| Size | 20 m² |
| Occupancy | 1 - 3 adults , 0 - 2 children |
| Rooms | 1 |
| Bedrooms | 1 |

Room details

In unseren Doppelzimmern finden Sie eine moderne Atmosphäre zum Wohlfühlen. Auf etwa 25 m2 erwartet Sie ein 2 m breites Doppelbett, eine ausziehbare Couch, einen Schreibtisch, einen Flat TV, ein Telefon, Wifi sowie einen Safe. Das Badezimmer verfügt über einen Waschtisch, eine Dusche, ein WC, einen Handtuchtrockner und einen Haarföhn. Zudem besitzen alle Doppelzimmer über einen gemeinsamen Balkon mit Blick auf die Leoganger Steinberge.

Des Weiteren bietet der große Frühstücks- bzw. Aufenthaltsraum mit gemütlichen Kachelofen eine komplett ausgestattete Gästeküche, die jederzeit benützt werden kann.

Room/apartment features

oven, bed linen available, heater, pets permitted on request, electric stove, radio, garden furniture, furniture suite, non-smoking room/apt., WiFi, toiletries, garden, kettle, balcony furniture, dishwasher, quiet room/apartment, safe, desk, towels available, coffeemaker, refrigerators available, tile stove, cable TV, refrigerator, hairdryer, balcony, kitchen utensils, separate kitchen, meadow, dishes available, TV

Bed distribution

number double bed/s: 1, number couch/es: 1

Bathroom facilities

shower, bath, toilet

Available

Available, No arrival

Only departure

Not available

| | |
| --- | --- |
| Size | 25 m² |
| Occupancy | 1 - 4 adults , 0 - 2 children |
| Rooms | 1 |
| Bedrooms | 1 |

Room details

In unserem Dreibettzimmer finden Sie ein modernes Alpenflair zum Wohlfühlen. Auf etwa 25 m2 erwartet Sie ein 2 m breites Doppelbett, ein Einzelbett sowie eine ausziehbare Couch für maximal vier Personen. Zudem bietet Ihnen das helle im Altholz-Stil errichtete Zimmer einen Schreibtisch, Flat TV, Telefon, Wifi sowie einen Safe. Das Badezimmer verfügt über einen Waschtisch, Dusche, WC, Handtuchtrockner und Haarföhn. Zusätzlich besitzt unser Dreibettzimmer einen Balkon mit Blick auf die Leoganger Steinberge.

Der große Frühstücks- bzw. Aufenthaltsraum mit gemütlichem Kachelofen beinhaltet eine komplett ausgestattete Gästeküche, die jederzeit benützt werden kann.

Room/apartment features

dishes available, tile stove, towels available, WiFi, refrigerator, safe, hairdryer, garden furniture, quiet room/apartment, kitchen utensils, balcony furniture, non-smoking room/apt., furniture suite, meadow, oven, coffeemaker, heater, desk, refrigerators available, electric stove, balcony, dishwasher, garden, radio, separate kitchen, pets permitted on request, bed linen available, toiletries, cable TV, kettle, TV

Bed distribution

number double bed/s: 1, number couch/es: 1, number single bed/s: 1

Bathroom facilities

shower, toilet, bath

Available

Available, No arrival

Only departure

Not available

| | |
| --- | --- |
| Size | 65 m² |
| Occupancy | 2 - 6 adults , 0 - 3 children |
| Rooms | 3 |
| Bedrooms | 2 |

Room details

In unserer Ferienwohnung finden Sie viel Raum für Wohnen und Schlafen. Auf etwa 65 m2 erwarten Sie zwei getrennte Schlafzimmer sowie zwei ausziehbare Sofas für eine maximale Belegung von sechs Personen. Zudem bietet Ihnen die helle mit Parkettböden ausgestattete Ferienwohnung einen großen Wohn- und Essbereich mit Küchenzeile, Esstisch, Couch und Kachelofen. Zusätzlich zählen Flat TV, Telefon, Wifi und Safe zur Ausstattung des Appartements. Das Badezimmer verfügt über einen Waschtisch, Dusche, Haarföhn und separaten WC. Des Weiteren besitzt unsere Ferienwohnung eine großzügige Terrasse mit Blick auf die Leoganger Steinberge.

Frisches Brot besorgen wir Ihnen täglich sehr gerne von unserer Bäckerei im Ort.

Room/apartment features

non-smoking room/apt., coffeemaker, dining room, kitchen utensils, terrace, dishes available, bed linen available, WiFi, refrigerators available, radio, hairdryer, safe, heater, separate bedroom/s: 2, anteroom, meadow, open plan kitchen/living room, oven, pets permitted on request, highchair, dishwasher, furniture suite, kitchen and table linen, separate bedroom/living room, toaster, separate living room, towels available, quiet room/apartment, TV, garden, balcony furniture, kettle, toiletries, cable TV, tile stove, electric stove, refrigerator, garden furniture, vent hood

Bathroom facilities

shower, bath, separate toilet

Bed distribution

number double bed/s: 2, number couch/es: 2

Available

Available, No arrival

Only departure

Not available

| | |
| --- | --- |
| Size | 90 m² |
| Occupancy | 4 - 8 adults , 0 - 4 children |
| Rooms | 4 |
| Bedrooms | 3 |

Room details

Apartment with 3 rooms, each with shower/toilet and a balcony with view of the Leoganger Steinberge and the Birnhorn.

These 3 rooms include a restroom with a fully equipped kitchen, tiled stove and TV. The 3 rooms were each offered with breakfast. Due to Covid-19 the rooms are now being offered as a holiday apartment without breakfast.

This apartment is not self-contained, the living room is 8 steps below the 3 adjoining rooms, which are next to each other on the 1st floor. The apartment can be rented from 4 people up to a maximum of 8 or 9 people. There is a second apartment with 2 bedrooms in the house, so it is also possible to accommodate an even larger group.

Room/apartment features

separate bedroom/living room, TV, garden, refrigerators available, pets permitted on request, non-smoking room/apt., adjoining rooms, kettle, WiFi, dishwasher, balcony furniture, oven, furniture suite, balcony, electric stove, cable TV, coffeemaker, hairdryer, tile stove, toiletries, desk, quiet room/apartment, heater, dining room, kitchen utensils, dishes available, separate living room, kitchen and table linen, towels available, bed linen available, radio, refrigerator, garden furniture, separate bedroom/s: 3, safe, meadow, open plan kitchen/living room

Bathroom facilities

toilet, shower, bath

Bed distribution

number double bed/s: 3, number single bed/s: 1, number couch/es: 3

Available

Available, No arrival

Only departure

Not available
Cheapest room
Best offer for your search
---
per person/night
from €30.00
Sicher mit SSL-Zertifikat
Info
Mo-Fr 8:00 bis 12:00 und 13:00 bis 17:00 Uhr