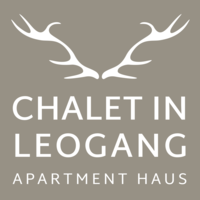 A typical Austrian Chalet located in Hutten, Leogang only 300m easy walk from Asitz Bergbahn, ideal for skiing and snow sports as part of the Saalbach, Hinterglem Fierberbrunn ski area & in the Summer the world cup Leogang Bike park. The chalet has fantastic views over mid station & ski runs. It sits in a large sunny garden with BBQ, outdoor furniture, secure parking for 4 cars + additional off road parking. The chalet can be rented as a house or 4 separate apartments, each apartment has its own entrance door & self-contained facilities. In total the Chalet has 19 beds + 5 sofa beds. It offers WiFi / Cable TV & has ski room with heated boot. Within an easy walk to excellent ski schools, restaurants, bars & ski bus.
This accommodation is a member of
Kinderfreundliche Hotels Saalfelden Leogang
Saalfelden Leogang Card
---
Facilities
Children

babysitter on request
child-friendly
children's bed

Facilities / Services

WiFi
barbecue area (with benches)
boot dryer
car parking lot
cleaning
common garden
family friendly
free use of internet
garden barbecue
garden furniture
group accommodation
guest garden
guest refrigerator
internet - e-mail available
kitchen for guests
media library
multi-family house
non-smoking house
own garden
parking space for bicycles
single-family house
ski storeroom

Sports / Leisure time

garden / meadow
ski instructor/tour guide

Location

edge of ski run
mountain location
on the hiking trail
private setting
right on the bike path

Groups

groups possible with max. pers.: 24

Conditions

Included: heating, WiFi, professionally laundered linen, towels and tea towels and Parking
---
Contact & Directions
Chalet in Leogang
Hütten 23,
5771 Leogang AT
Licensenumber: 50609-007336-2020
Arrival
Check in: 3.00 p.m. / Check out: 11.00 a.m.
Apartments & Prices
Please select arrival date and nights
Rooms
| | |
| --- | --- |
| Size | 90 m² |
| Occupancy | 2 - 5 adults , 0 - 3 children |
| Rooms | 5 |
| Bedrooms | 2 |

Room details

Apartment B: This apartment is on 2 Floors, on the ground floor the front door opens on to a large living area which has a kitchen with built in fridge, dishwasher and has a large L shape leather sofa for relaxing in front of the cable Smart TV and DVD. The dining table is set in the middle of the room and has seating for 6 to 8 people. There is a bathroom that consists of a bath-tub, shower, basin and WC. The staircase leads to the first floor to a small double bedroom & 2nd bedroom with 3 singles as a bunk bed and another single bed, all the bedrooms have wardrobes and chest of draws. There is also another bathroom on this floor which has a shower, WC and basin.

Apartment B: Dieses Appartment ist auf 2 Etagen aufgeteilt. Im Erdgeschoß befindet sich die Küche mit eingebauten Kühlschrank, Geschirrspülmaschine und einem doppelten Abspülbecken. Das Wohnzimmer ist mit einem Sofa in L Form ausgestattet, einem Fernseher und einem DVD Player ausgestattet. Der Esstisch bietet Platz für 6 bis 8 Personen. Das Badezimmer besteht aus einer Badewanne, einer Dusche, Waschbecken und WC. Die Treppe führt in the 1. Stock zu den Schlafzimmern: 1 kleines Doppelzmmer & 1 Schlafzimmer mit Stockbett und Einzelbett, beide Schlafzimmer haben einen Kleiderschrank und eine Kommode. Zusätzlich gibt es noch ein Badezimmer im ersten Stock mit Dusch und WC.

Bathroom facilities

shower or bathtub, shower, toilet, shared shower/bath, bath, running hot/cold water, bath, toilet, shower, separate toilet, bathtub, toilet

Room/apartment features

cooking possibilities, fireplace, rustic furniture, towels available, safe, dishwasher, cable TV, DVD player, separate bedroom/living room, carpeted bedroom, heater, family room/apt., hairdryer, TV, bed linen available, kitchen and table linen, living room, central heating, kitchen, dishes available, kettle, coffeemaker, vent hood, highchair, garden furniture, microwave, room/apt. larger (m²): 1, refrigerator, non-smoking room/apt., dish sink, kitchenette, kitchen utensils, open plan kitchen/living room, WiFi, refrigerators available, satellite TV, oven, combined bedroom/living room, separate bedroom/s: 2, electric stove, garden, toaster, internet connection available, freezer compartment

Bed distribution

sofa, double sofa bed, single bed, bunk bed, pullout couch max. pers.: 2, additional couch

Available

Available, No arrival

Only departure

Not available

| | |
| --- | --- |
| Size | 100 m² |
| Occupancy | 2 - 8 adults , 0 - 4 children |
| Rooms | 5 |
| Bedrooms | 3 |

Room details

Apartment A: This apartment is on the first floor, the front door opens on to a large living area which has a kitchen with built in fridge, dishwasher and has a double sink that over looks the Asitz mountain ski area at the middle station. This living area has a large L shape leather sofa for relaxing in front of the Cable Smart TV and DVD. The dining table is set in one corner and has seating for 6 to 8 people. The apartment has three double / twin bedrooms all with wardrobes and chest of draws. There is a large bathroom that consists of a bath, shower, two hand basin and WC. There is also another separate WC. This apartment is large and very comfortable.

Apartment A: Dieses Appartment befindet sich im ersten Stock. Das große Wohnzimmer hat eine Küche inbegriffen, die wie folgt ausgestattet ist: Kühlschrank, Geschirrspülmaschine, Spülbecken. In der Relax-Zone finden Sie eine große Couch in L Form , ein Sat TV und DVD-Player. Der Esstisch befindet sich in einer Ecke und offeriert Platz für 6-8 Personen. Das Appartment hat 3 Schlafzimmer, alle mit Kleiderschrank und Kommode. Das große Badezimmer ist ausgestattet mit Badewanne, Dusche, zwei Waschbecken und WC. Das Appartmend ist groß und sehr komfortabel.

Bed distribution

additional couch, waterbed, separate beds, double bed (1 bed/2 mattresses), single bed, sofa, pullout couch max. pers.: 2

Room/apartment features

balcony, tile stove, open plan kitchen/living room, DVD player, room/apt. larger (m²): 1, kitchen, freezer compartment, garden, dishwasher, TV, family room/apt., furniture suite, pets permitted on request, cable TV, balcony (in some rooms), coffeemaker, kitchen utensils, fireplace, low-noise room/apart., separate bedroom/living room, electric stove, oven, carpeted bedroom, washing machine, modem connection, bed linen (non-allergenic), CD player, vent hood, living room, weekly cleaning, WiFi, non-smoking room/apt., microwave, cooking possibilities, bed linen available, highchair, stereo system, kettle, towels available, refrigerator, satellite TV, internet connection available, separate bedroom/s: 3, refrigerators available, dish sink, garden furniture, dishes available, safe, central heating, hairdryer, toaster

Bathroom facilities

bathtub, toilet, running hot/cold water, shower, shower, toilet, bath, toilet, separate toilet, bath

Available

Available, No arrival

Only departure

Not available

| | |
| --- | --- |
| Size | 100 m² |
| Occupancy | 2 - 8 adults , 0 - 4 children |
| Rooms | 5 |
| Bedrooms | 3 |

Room details

Apartment C: This apartment is on the ground floor, the front door opens on to a large living area which has a kitchen with built in fridge, dishwasher and has a double sink that over looks the ski area at the middle station. This living area has a large L shape leather sofa for relaxing in front of the Sat TV and DVD. The dining table is set in one corner and has seating for 6 to 8 people. The apartment has three double bedrooms all with wardrobes and chest of draws. There is a large bathroom that consists ob a bathtub, shower, two hand basin and WC. There is also another separate WC. This apatment is large and very comfortable.

Apartment C: Dieses Appartment befindet sich im Erdgeschoss. Das große Wohnzimmer hat eine Küche inbegriffen, die wie folgt ausgestattet ist: Kühlschrank, Geschirrspülmaschine, Spülbecken. In der Relax-Zone finden Sie eine große Couch in L Form , ein Sat TV und DVD-Player. Der Esstisch befindet sich in einer Ecke und offeriert Platz für 6-8 Personen. Das Appartment hat 3 Schlafzimmer, alle mit Kleiderschrank und Kommode. Das große Badezimmer ist ausgestattet mit Badewanne, Dusche, zwei Waschbecken und WC. Das Appartmend ist groß und sehr komfortabel.

Bathroom facilities

separate toilet, running hot/cold water, bathtub, bath, toilet, shower, toilet, bath, shower, toilet

Room/apartment features

kitchen utensils, towels available, bed linen available, kettle, toaster, separate bedroom/living room, DVD player, microwave, living room, internet connection available, refrigerator, modem connection, satellite TV, oven, vent hood, dishwasher, open plan kitchen/living room, balcony, electric stove, pets permitted on request, freezer compartment, combination microwave, hairdryer, dryer, WiFi, dishes available, balcony (in some rooms), room/apt. with connecting door, separate bedroom/s: 3, heater, dish sink, family room/apt., coffeemaker, refrigerators available, kitchen, weekly cleaning, cable TV, winter garden, TV, cooking possibilities, garden, carpeted bedroom, garden furniture

Bed distribution

double sofa bed, single bed, double bed (1 bed/2 mattresses), sofa, additional couch

Available

Available, No arrival

Only departure

Not available

| | |
| --- | --- |
| Size | 30 m² |
| Occupancy | 1 - 2 adults , 0 - 1 children |
| Rooms | 2 |
| Bedrooms | 1 |

Room details

This is a large bright studio cellar apartment with window views across to the Asitz mountain. The main room has a new fitted kitchen with microwave / induction hob with extractor / fridge freezer and dishwasher, there is a small dining table to seat 2 persons, wall mounted smart TV and a large Austrian twin mattress double bed with bedside cabinets and wardrobe. There is a large private bathroom with bath and shower overhead, basin and WC. This apartment has excellent WiFi.

Bathroom facilities

bath, toilet, shower, bath, toilet, bathtub, running hot/cold water

Room/apartment features

bed linen available, central heating, cooking possibilities, non-smoking room/apt., open plan kitchen/living room, kitchenette, quiet room/apartment, refrigerator, internet connection available, freezer compartment, dishes available, weekly cleaning, closet, WiFi, good as new room/apt., TV, kitchen, towels available, vent hood, toaster, dish sink, cable TV, dishwasher, combined bedroom/living room, bed linen (non-allergenic), microwave, electric stove, combination microwave, low-noise room/apart., kettle, kitchen utensils

Bed distribution

double bed (1 bed/2 mattresses)

Available

Available, No arrival

Only departure

Not available

| | |
| --- | --- |
| Size | 240 m² |
| Occupancy | 10 - 21 adults , 0 - 10 children |
| Rooms | 11 |
| Bedrooms | 8 |

Room details

Dieses Haus besteht aus 3 einzelnen Appartemens mit Gesamt 240m2 und 8 Schlafzimmern, 3 Küchen, 4 Bäder, Garten, TV usw.

Available

Available, No arrival

Only departure

Not available
Cheapest room
Best offer for your search
---
per unit/night
from €125.00
Sicher mit SSL-Zertifikat
Info
Mo-Fr 8:00 bis 12:00 und 13:00 bis 17:00 Uhr