Asitz Music Night 
Every Tuesday the Asitz Music Night with its varied music program takes place at the AsitzBräu and under the late-night winter sky a really cool Fire Show at the top station of the Asitz lift in Leogang. Let yourself be enchanted by an evening full of contrasts!
Live Music from 07:00 pm at the AsitzBräu.
The Asitz lift operates permanently from 06:00 pm to 10:30 pm.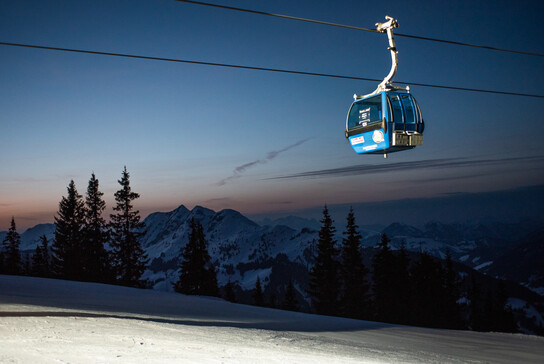 Live Music starts at 07:00 pm at the AsitzBräu
Fire Show from 08:30 pm at the Asitz top station
The Asitz lift operates permanently 06:00 pm – 10:30 pm
The Entrance is free.
Every Tuesday and Friday:
* Night tobogganing up on the Asitz every Tuesday and Friday from 06:00 pm to 10:30 pm from the mid station to the base station of the Asitz lift (snow conditions permitting).
* Tuesdays and Fridays from 06:00 to 10:00 pm are evenings for ski tourers; they can use the Steinberg slope (211 & 212), snow conditions permitting.
No traffic safety obligation, Night Skitouring at one's own risk
Find an accomodation & book