More
tradition and customs
Advent in Saalfelden Leogang
Take a stroll together around the Christmas markets, linger as you enjoy a glass of mulled wine or non-alcoholic punch (for young and old alike!) and experience genuine Pinzgau traditions such as the scary runs featuring the Christmas demon known as "Krampus" – this is the ideal way to enjoy the lead-up to Christmas in Saalfelden Leogang.
More details
Weihnachtsmarkt 
Adventstimmung am Weihnachtsmarkt in Saalfelden
Von Stand zu Stand schlendern, selbstgebackene Kekse probieren und bei einem Glühwein die Pläne für die nächsten Urlaubstage schmieden, so könnte euer Besuch beim Weihnachtsmarkt in Saalfelden aussehen. Regionaltypische Köstlichkeiten und Handarbeiten erwarten euch genauso wie ein buntes Rahmenprogramm mit musikalischen Einlagen und Hirtenspielen.
Mehr Details
Wöchentliche Veranstaltung
Sound und Show bei der Asitz Music Night
Musik, außergewöhnliche Stimmung und eine spektakuläre Fire Show erwarten euch jeden Dienstag hoch oben am Berg an der Bergstation der Asitzbahn. Ein abwechslungsreiches Musikprogramm und kraftvolle Liveperformances ziehen die Besucher ganz in ihren Bann – und das ganze unter dem nächtlichen Winterhimmel. Und nach der Show? Ist der Abend bestimmt noch nicht zu Ende!
Mehr Details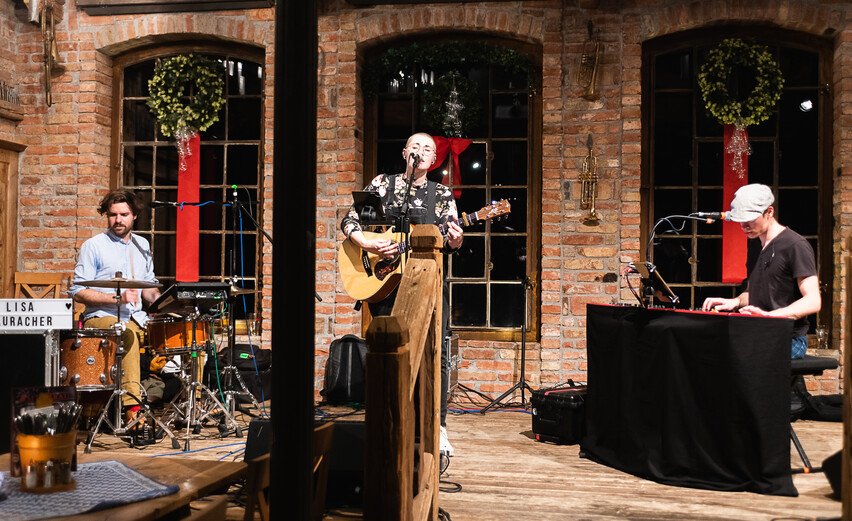 Veranstaltung
3 Tage Jazz im Winter
Weltweit bekannt ist das hochkarätige Jazzfestival Saalfelden, welches Saalfelden jeden Sommer zum Hotspot der internationalen Jazzszene macht. Seit 2016 wird nun mit dem kleinen, aber feinen Winterfestival "3 Tage Jazz" auch in der kalten Jahreszeit nachgelegt. Und wie!
3 Tage Jazz
Drinnen und draußen verzaubern euch bei den Jazzkonzerten im Sommer und im Winter fantastische Musiker und mitreißende Stimmung.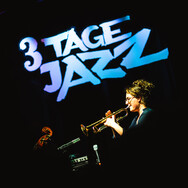 Museum and mine
Mining and Gothic Museum Leogang
The Mining and Gothic Museum Leogang, an art museum dedicated to Gothic art in the context of mining, preserve Gothic art and European mining culture for posterity and engage the audience with this cultural memory. The high-profile collection includes outstanding masterpieces like the prayer nut of Mary of Burgundy, a woodcut by Albrecht Dürer and a panel painting by the Master of Laufen.
More details
event
An authentic experience at skiing's nostalgia world championship
At skiing's nostalgia world championship, competitors battle to set the fastest time with wooden skis, baggy trousers and hats. Even though the focus is on fun, the international field of entrants takes the challenge very seriously – despite using the kind of equipment their grandfathers once did. It's certainly worth a look!
More details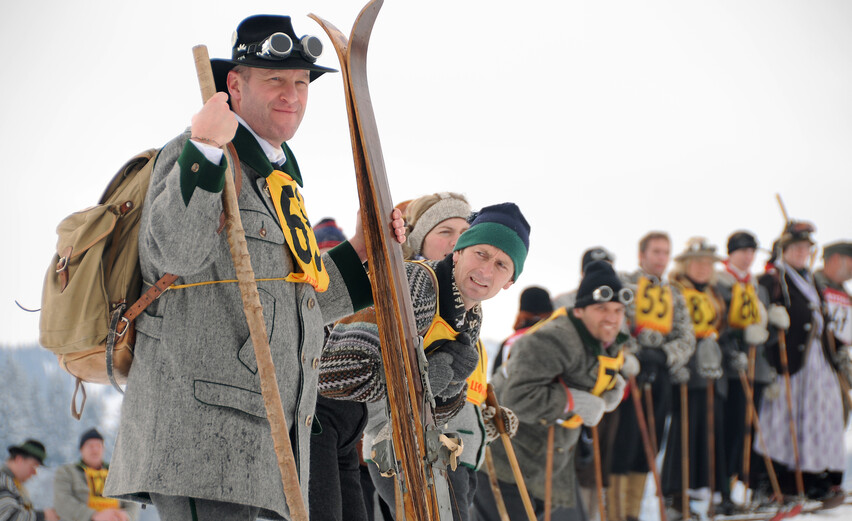 museums
Tradition and customs at Schloss Ritzen Museum
If you're interested in history and art, you'll love the Schloss Ritzen Local Museum. It boasts 24 sections featuring valuable exhibits, permanent exhibitions with prehistoric finds, minerals and a collection of cribs. The museum also holds special exhibitions on a range of particularly intriguing topics.
More details