More
medicinal plants hike
Medicinal plants hike
What amazing things can you find growing at the edge of the trail? And do you know how beneficial dandelions, daisies and coltsfoot are for our health and our palate? The medicinal plants hike is all about these little powerhouses that are dotted around our meadows.
Check the dates
Kulinarik
Haubenregion Saalfelden Leogang
Zurecht darf sich Saalfelden Leogang als Haubenregion bezeichnen, immerhin wurden 2021 insgesamt vierzehn Hauben von Gaullt Millau auf nur 7 Restaurants verteilt. Die kompromisslos hohe Qualität der hiesigen Küchen, das Einfallsreichtum der Köche in Kombination mit den puristischen Pinzgauer Gerichte und der Fokus auf heimische Produkte sind die kulinarischen Steckenpferde. Echter Genuss in verschiedenen Settings, von traditionell bis chic, ist die Grundlage für einen romantischen Abend zu zweit.
Mehr Details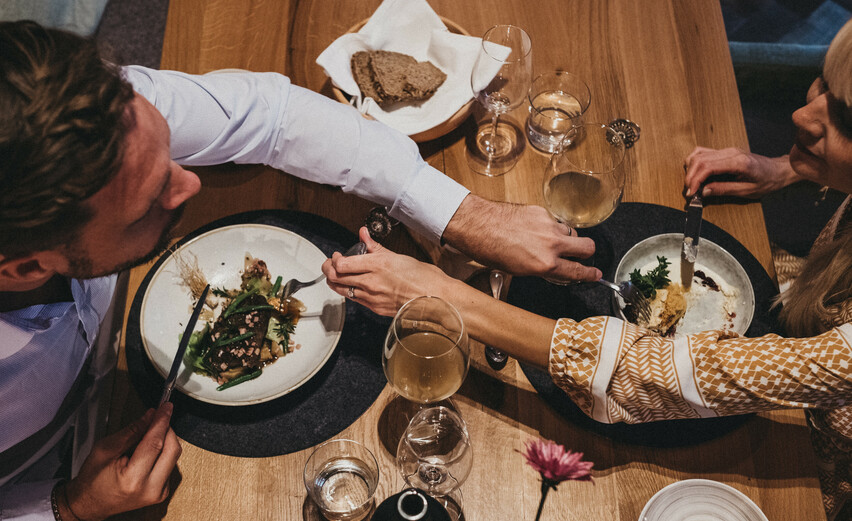 events
Bauernherbst – experience the wonder of autumn
Once the leaves start to change colour, the days become shorter and the harvest is collected, then it's that time of year when the Bauernherbst celebrations take over the state of Salzburg once again. Experience real traditions, sample delicious traditional Pinzgau dishes, toast the beauty of the season with a good glass of Salzburg beer and enjoy the fantastic atmosphere with music and dance.
More details
"Tradition, customs and old crafts in the golden season"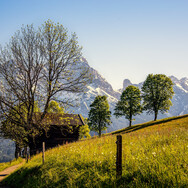 wellness
Pure relaxation and well-being
Take some time to enjoy the finer things: start the day with a luxury breakfast, take a deep breath in the fresh autumn air, relax with typical regional treatments and let the time and your everyday concerns melt away in creative wellness areas. Wellness in Saalfelden Leogang is a rejuvenating and energising experience!
More details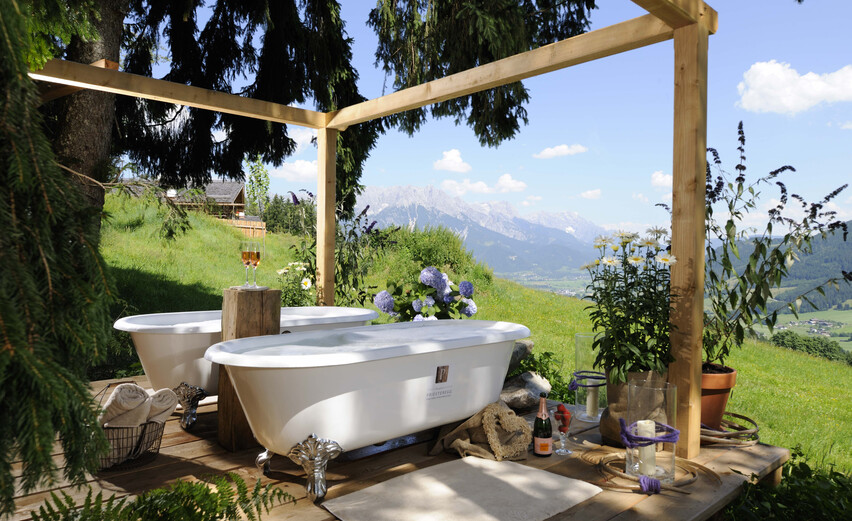 hiking
Between gentle grass-covered mountains and the rugged limestone cliffs
With over 400 marked hiking trails, you have the choice between easy walks for pleasure and athletic ascents to the summits. Take enough breaks to ensure that the climb doesn't become a pain: try visiting one of the rustic Alpine pastures and mountain huts, which serve up tempting homemade snacks, tasty dumplings and indulgent delicacies.
More details
Action
Flying Fox XXL – die Stahlseilrutsche der Superlative
Bereit für den Nervenkitzel der Extraklasse? Mit dem Flying Fox XXL rauscht ihr mit Höchstgeschwindigkeiten von 130 km/h in einer Höhe von bis zu 134 m und auf einer Länge von 1,6 km von der Alm ins Tal. Zugegeben, etwas Mut gehört dazu, aber vielleicht wagt ihr das Abenteuer ja gemeinsam?
Mehr Details
Im Herbst zeigt sich die Landschaft in Saalfelden Leogang besonders bunt und die Fernsicht auf den Bergen ist einzigartig gut.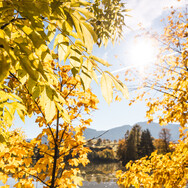 event centre
Pure culture at the Kunsthaus Nexus
Legendary club events, top-class jazz concerts, entertaining film evenings and contemporary art exhibitions – there's always something going on at the Kunsthaus Nexus! Don't forget to take a look at the current programme, as you're sure to find an event that interests you.
More details