More
Winter
Nature and recreation for friends - our best tips for winter! 
A lot of incredible nature, spectacular landscapes and nearly endless possibilies make a vacation in Saalfelden Leogang unforgettable and diverse. Are you looking for relaxation? Or do you prefer to master some challenges together? Especially for those, who love nature and crave for recreation and relaxation, Saalfelden Leogang offers diverse possibilites and therefore we recommend a mixture of long lasting relaxation and intensive exercises. So that your vacation turns out exactly the way you want it to be!
Winter sports
Nordic Park - Winter sports far away from the slopes
Winter sports are not only about skiing, this is a fact that most people know. However, there is nearly no place, where you have got so many possibilites as you have in the Nordic Park in Saalfelden. There are 150 kilometres of cross-country skiing courses, which are even illuminated at night for cross-country skiiers and biathletes, a natural ice-skating rink, the Snow & Fun Park for kids, numerous winter hiking trails and a lot more offers, which make your vacation in the midst of the mountains of the country of Salzburg unforgettable.

Read more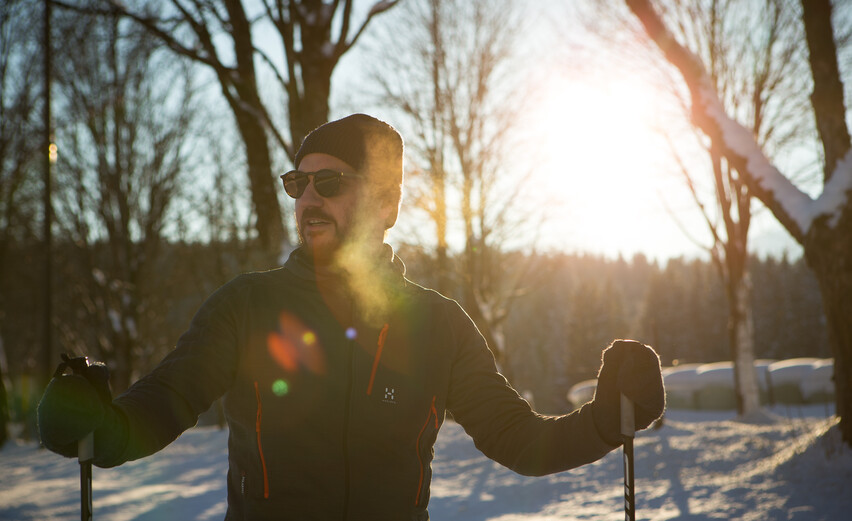 Horse-drawn sleigh ride
Glide through the silence of winter
As soon as the landscape is covered with snow, only thick and warm blankets help against the cold outside and you can hear the snorting of the horses, which interrupt the silence, then you know: a horse-drawn sleigh ride in Saalfelden Leogang is just perfect for cold winter days.
Read more
Who is smiling the brightest? You and your friends, the horses or the one who is in charge of the carriage?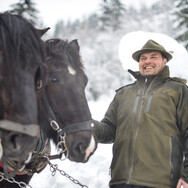 guided skitour
Ascent the mountain with touring skis 
You have always wanted to try ski touring? Or do you prefer to explore new trails together with others? Then the guided tours with experienced guides are the perfect opportunity for you to try out something new. In the weekly program you find the current ski touring dates.
More details
accommodations
Feel a 100% at home in the wellness hotels
Especially in winter, we all like to feel comfortable and warm and like to relax. In the wellness hotels in Saalfelden Leogang relaxation and recreation are the most important aspects, when it comes to feeling good. You can relax together with your friends and enjoy treatments with local herbs, an extensive active program in the snowy winter landscape and spend your time in the unique wellness areas of the hotels, where you can definitely let go of your everyday stress.
Read more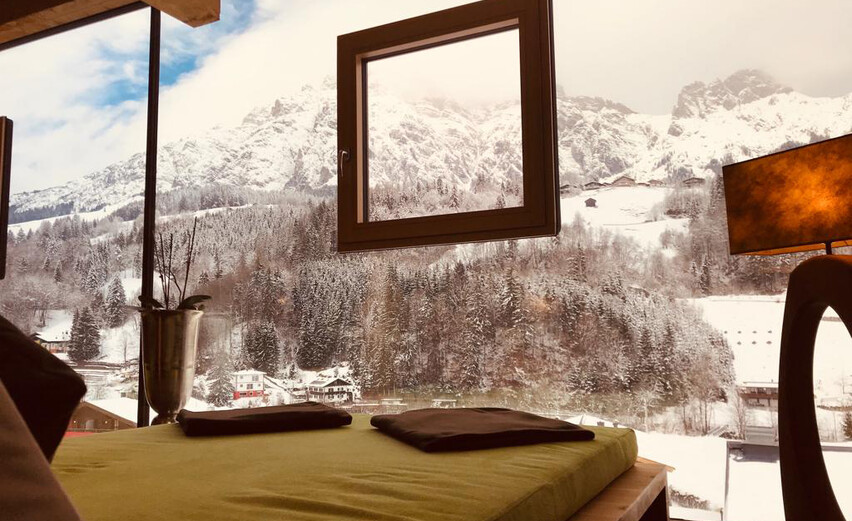 Having fun in the snow
Night tobogganing at the Asitz mountain
After a fun skiing day or a relaxing wellness day, you can extend the fun and go on a tobogganing ride together! At two evenings a week, the tobogganing run is illuminated at night and you have the opportunity to experience an unforgettable run into the valley. Ascent the mountain with the cable car, enjoy a delicious meal at one of the mountain restaurants and then have fun while sliding down the mountain. Never laughed so hard!
Read more
Advantage card
Saalfelden Leogang Card
The Saalfelden Leogang Card makes it even easier to relax in nature. In winter, you have many advantages and can benefit from numerous inclusive services, such as free use of the cross-country skiing courses, a free ascent and descent with the cable car for those, who prefer to leave their skis at home, and the shuttle taxi at the winter toboggan run at the Biberg in Saalfelden.
More details