More
horse-drawn carriage ride
Glide through the peace of winter
When the landscape is immersed in a gentle white, thick covers protect against the cold and the silence is interrupted only by the snorting of the horses, then it's plain to see – a horse-sleigh ride in Saalfelden Leogang is a simply delightful experience!
More details
Wintersport
Nordic Park - Wintersport abseits der Piste
Dass Wintersport auch fern der Skipisten Spaß macht, wissen viele. Doch wo sonst gibt es so ein geballtes Angebot dazu wie im Nordic Park Saalfelden? 150 Kilometer Loipennetz mit Flutlichtloipe für Langläufer und Biathleten, eine Natureislaufbahn, der Snow & Fun Park für Kinder, unzählige Winterwanderwege und noch viel mehr schaffen bewegte Wintertage inmitten der Salzburger Bergwelt.

Mehr Details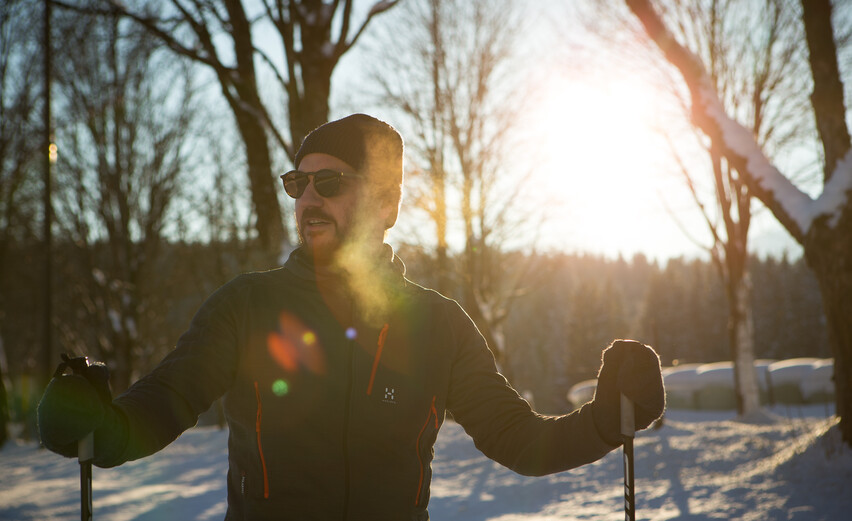 winter sports
Nordic Park Saalfelden – winter sport away from the slopes
As many of us know, winter sport can also be fun away from the ski slopes – but where else can you find a more varied programme than at the Nordic Park Saalfelden? Featuring a 150-kilometre network of cross-country skiing trails including floodlit trails for cross-country skiers and biathletes, a natural skating rink, the Snow & Fun Park for children, countless winter hiking paths and much more besides, it provides action-filled winter days amidst the Salzburg mountain landscape.
More details
The extremely practical arrangement around Ritzensee lake provides training options, restaurants and much more.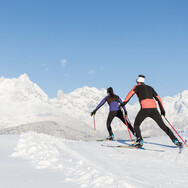 guided ski tour
Scale the mountain with ski touring
Have you always wanted to try ski touring? Or are you hoping to discover a new route as part of a group? Then the guided ski tours led by experts are exactly what you are looking for. See the weekly programme for the latest ski tour dates.
More details
accommodation
All-round well-being at the wellness hotels
In winter, our need for warmth and relaxation is particularly great. The wellness hotels in Saalfelden Leogang put your well-being first. Featuring treatments with local herbs and a wide-ranging programme of activities held in the winter landscape and in the uniquely designed wellness areas, this is a place where you are sure to feel your best.
More details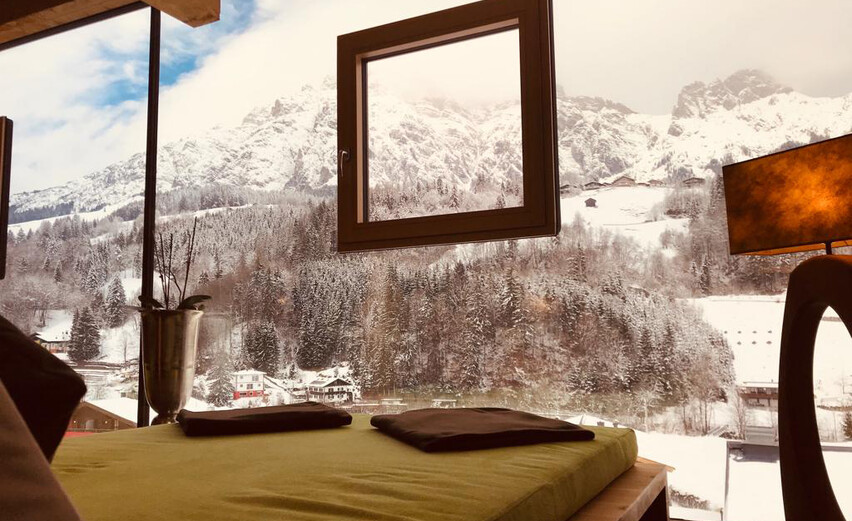 Spaß im Schnee
Nachtrodeln am Asitz
Nach einem gemeinsamen Ski- oder Wellnesstag geht es gleich nochmal zusammen auf die Piste. Auf die Rodelpiste aber diesmal! An zwei Abenden die Woche wird die Rodelstrecke am Abend beleuchtet und bietet so die Gelegenheit für ein einmalig spaßiges Erlebnis mit Freunden. Hoch geht's mit dem Lift, dann ist eine gemütliche Einkehr ein Muss, bevor es auf zwei Kufen rasant den Berg hinunter geht. Selten so gelacht!
Mehr Details
Vorteilskarte
Saalfelden Leogang Card
Die Saalfelden Leogang Card macht es noch einfacher sich in der Natur zu erholen. Im Winter sind beispielsweise die kostenlose Nutzung der Langlaufloipen, eine Berg- und Talfahrt für Fußgänger mit der Asitz- oder Steinbergbahn und das Shuttletaxi bei der Winterrodelbahn Biberg inkludiert.
Mehr Details