More
horse-drawn carriage ride
Glide through the peace of winter
When the landscape is immersed in a gentle white, thick covers protect against the cold and the silence is interrupted only by the snorting of the horses, then it's plain to see – a horse-sleigh ride in Saalfelden Leogang is a simply delightful experience!
More details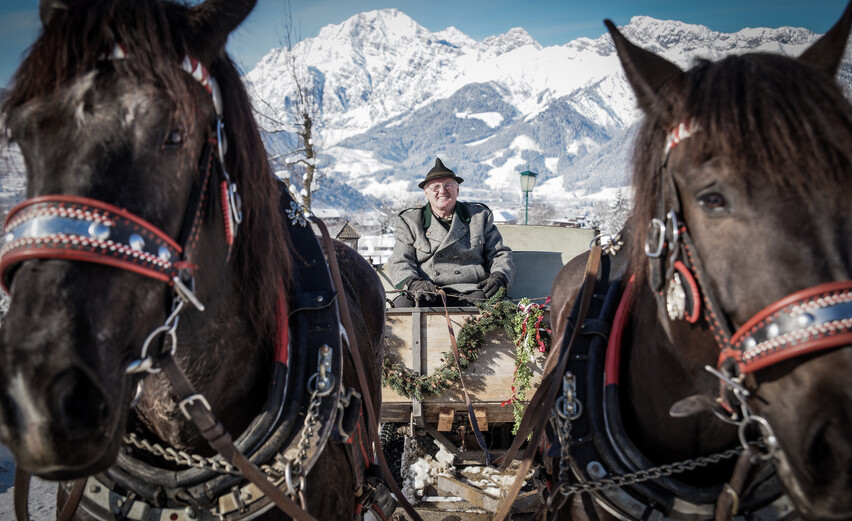 winter sports
Nordic Park Saalfelden – winter sport away from the slopes
As many of us know, winter sport can also be fun away from the ski slopes – but where else can you find a more varied programme than at the Nordic Park Saalfelden? Featuring a 150-kilometre network of cross-country skiing trails including floodlit trails for cross-country skiers and biathletes, a natural skating rink, the Snow & Fun Park for children, countless winter hiking paths and much more besides, it provides action-filled winter days amidst the Salzburg mountain landscape.
More details
The extremely practical arrangement around Ritzensee lake provides training options, restaurants and much more.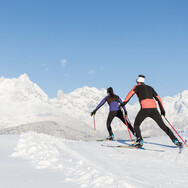 accommodation
All-round well-being at the wellness hotels
In winter, our need for warmth and relaxation is particularly great. The wellness hotels in Saalfelden Leogang put your well-being first. Featuring treatments with local herbs and a wide-ranging programme of activities held in the winter landscape and in the uniquely designed wellness areas, this is a place where you are sure to feel your best.
More details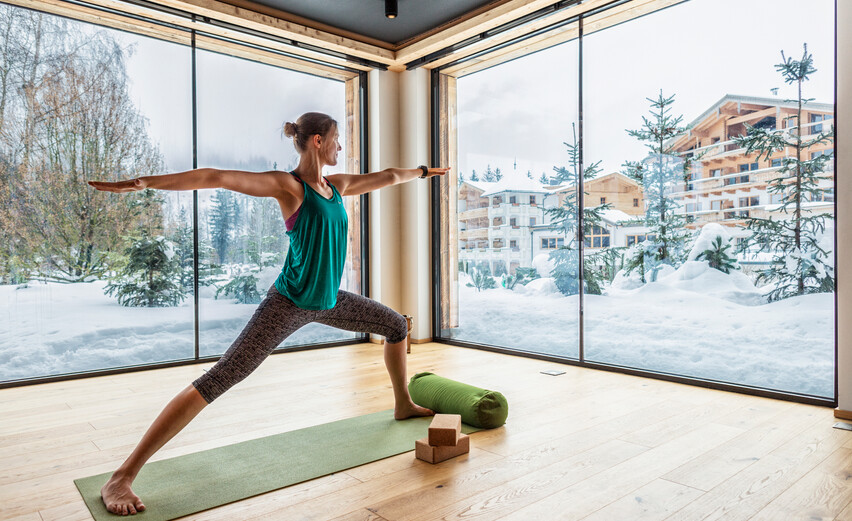 guided ski tour
Scale the mountain with ski touring
Have you always wanted to try ski touring? Or are you hoping to discover a new route as part of a group? Then the guided ski tours led by experts are exactly what you are looking for. See the weekly programme for the latest ski tour dates.
More details
range of winter hikes
Sense the forces of nature on the light forest walks
Light forest walks pass through old woods that have stored up the light of the sun over a number of decades. When walking through these forests, you can sense the forces of nature and boost your vital energy. The latest dates for the light forest walks are listed in the weekly programme.
More details