More
winter sports
Nordic Park Saalfelden – winter sport away from the slopes
As many of us know, winter sport can also be fun away from the ski slopes – but where else can you find a more varied programme than at the Nordic Park Saalfelden? Featuring a 150-kilometre network of cross-country skiing trails including floodlit trails for cross-country skiers and biathletes, a natural skating rink, the Snow & Fun Park for children, countless winter hiking paths and much more besides, it provides action-filled winter days amidst the Salzburg mountain landscape.
More details
shopping
Shopping in Saalfelden and the traditional village of Leogang
Saalfelden is rightly seen as a shopping town: as the third-largest place in the state of Salzburg, it features over 140 shops offering traditional costume, sports equipment, jewellery and confectionery. Leogang favours a traditional range including regional craft and genuine Pinzgau products.
More details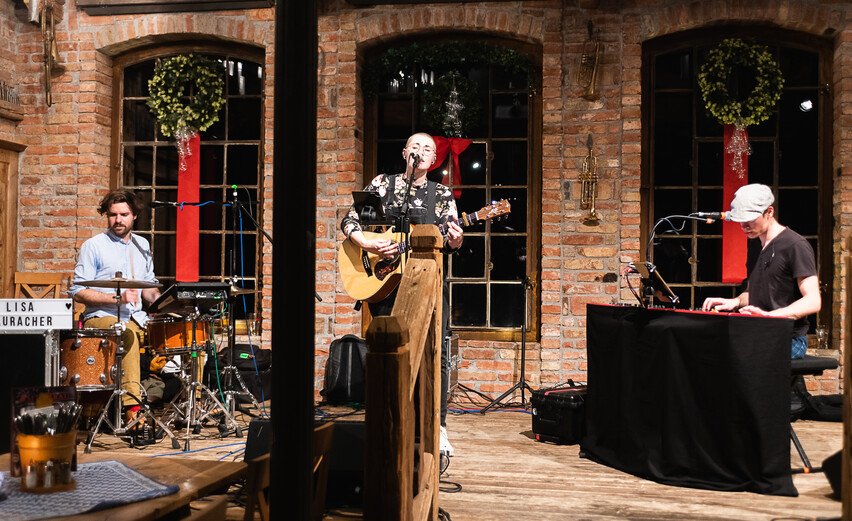 Skicircus Saalbach Hinterglemm Leogang Fieberbrunn
The most laid-back skiing region in Austria
270 kilometres of downhill runs and 70 lifts are sure to make every skier's heart beat faster! The Skicircus is large, wide-ranging and above all highly varied, offering visitors ideally groomed downhill runs, the opportunity to chill and shred at the Nitro Snow Park and a superlative freeride area. There are also local Pinzgau culinary experiences just waiting to be savoured, surrounded by cool sounds and fantastic views.
More details
The Skicircus circuit challenge will take sporty skiers around 7 hours to complete – including a quick stop for lunch. Challenge accepted?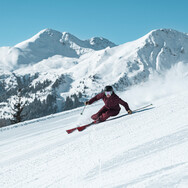 Nordic Park
Eislaufen am Ritzensee
Schön gemütlich ein paar lässige Runden auf dem Eislaufplatz drehen und dabei die Aussicht auf das Steinerne Meer genießen, das wäre doch was! Wenn die Beine müde und die Finger klamm werden, locken Restaurants und Gasthäuser in der Umgebung zu einer Einkehr mit regionaltypischen Speisen und Getränken.
Mehr Details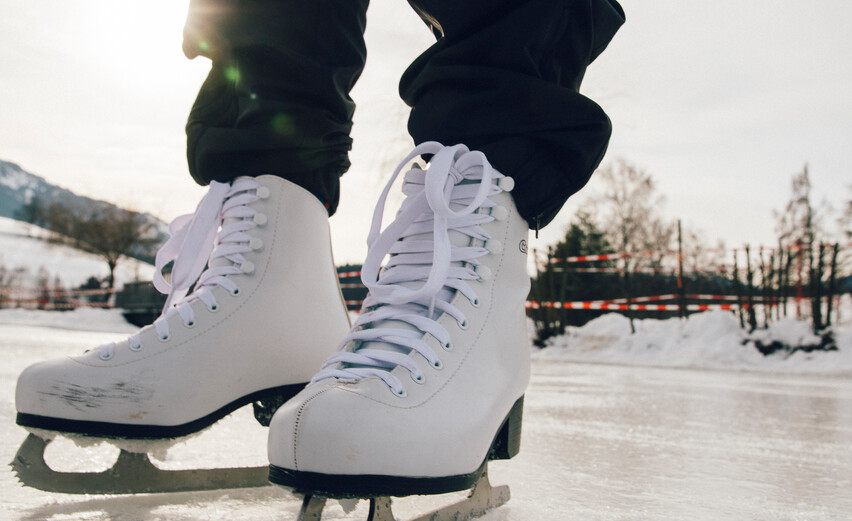 Ski huts
Life just tastes better on the mountain
From breakfast with a view over the Leoganger Steinberge mountains and lunch with live music through to the sundowner with tasty cocktails, the ski huts of the Skicircus offer the chance to truly indulge. The cuisine is as rich in contrasts as the region itself – ranging from the genuine Pinzgau pasta dish "Kasnocken" to sushi and burgers.
More details
Veranstaltung
Kulinarik und Wintersport bei der Nordic Park Experience
Ein winterliches Event, das man so nicht überall findet, ist die Nordic Park Experience am Ritzensee, bei der sich alles um den nordischen Lebensstil dreht. Bei chilliger Musik, gutem regionalem Essen und einer traumhaften Kulisse gibt es eine Schneebar und viele Wintersportarten zum Ausprobieren.
Mehr Details
Wusstet ihr? Die Nordic Park Experience ist ein Green Event!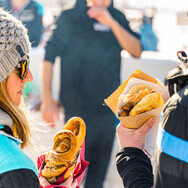 Nutrition and indulgence
Bladl, the delicious Pinzgau speciality
If there were ever a characteristic Pinzgau meal, then it is surely the "Bladl" – dumplings made from rye flour that are fried and served with a potato and bacon filling, with sauerkraut or as a sweet dish with lingonberries (known locally as "Granggn"). There are still a number of traditional Pinzgau inns in which you can sample this speciality.
More recipes