More
tradition and customs
Advent in Saalfelden Leogang
Strolling around the Christmas markets, pausing to enjoy the mulled wine and cookies, marvelling at high-quality Pinzgau handcraft and discovering local customs at traditional events such as the scary run of the Christmas demons known as "Krampus" – that's what makes the season of Advent in Saalfelden Leogang the most beautiful and reflective time of year.
More details
event
A host of concerts at 1,800 metres up – the Asitz Music Night
By day, it's a place for visitors to buckle up their skis – but once a week, it plays host to the popular Asitz Music Night event. At a height of 1,800 metres, top bands delight the audience with their performances and the fascinating fire and ice show provides a wonderful interlude.
Mehr Details
Von Stand zu Stand schlendern, genießen, einkaufen und in Weihnachtsstimmung kommen.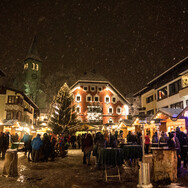 GENUSS UND HANDWERK
Echte Pinzgauer Produkte und Handwerk
Das kulinarische und handwerkliche Erbe der Region lässt sich hervorragend in Geschäften und Hofläden kennen lernen. Einen guten und hochwertigen Überblick bekommst du im Dorfladen Leogang, im Kreativladen Leogang und im Bauernladen Saalfelden.
Mehr Details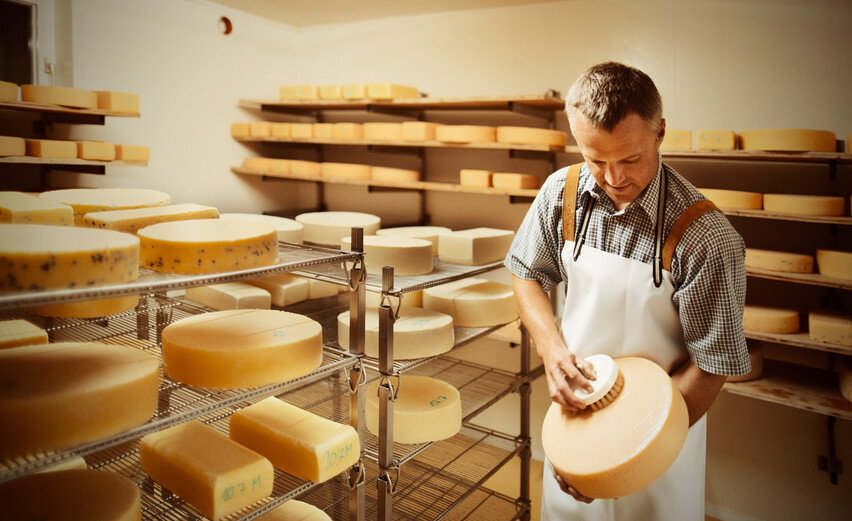 Veranstaltung
3 Tage Jazz im Winter
"3 Tage Jazz" – so hieß im Sommer 1978 die Premiere des inzwischen weitum bekannten Jazzfestivals Saalfelden. Anknüpfend an diese Anfänge des Internationalen Jazzfestivals Saalfelden, finden die experimentellen Klänge nun auch im Winter Einzug und begeistern mit hochkarätigen Jazzkonzerten am Berg und im Tal.
Ob drinnen oder draußen, Sommer oder Winter, Jazz erfreut in Saalfelden Leogang Gäste und Einheimische!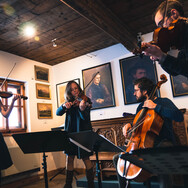 event
3 Days of Jazz in winter
The event that made its debut in summer 1978 under the name "3 Days of Jazz" has since become the widely renowned Jazzfestival Saalfelden. Following on from these beginnings of the International Jazzfestival Saalfelden, experimental sounds are now also celebrated in the winter at top-class jazz concerts held on the mountain and in the valley.
3 Days of Jazz
Museum and mine
Mining and Gothic Museum Leogang
The Mining and Gothic Museum Leogang, an art museum dedicated to Gothic art in the context of mining, preserve Gothic art and European mining culture for posterity and engage the audience with this cultural memory. The high-profile collection includes outstanding masterpieces like the prayer nut of Mary of Burgundy, a woodcut by Albrecht Dürer and a panel painting by the Master of Laufen.
More details
museums
Tradition and customs at Schloss Ritzen Museum
Are you interested in history and art? Then you'll love the Schloss Ritzen Local Museum, which leads you through the history of Saalfelden and hosts exciting special exhibitions that illustrate a range of fascinating topics with the help of high-quality exhibits.
More details