More
SUmmer
Culinary delights and lifestyle for families - our best tips for the summer!
You have got the possibility to choose between delicious meals and thrilling activities, which you can experience together as a family. Do you love to discover new cuisines? Or do you like to try out something completely new? In Saalfelden Leogang you have got the opportunity to choose from a wide range of activities for young and old in the midst of a beautiful landscape. Here are some tips for your family vacation in Saalfelden Leogang.
Series of events
Art + culture + mountain pasture = "Almkultur"
Concerts, handicraft and painting workshops, readings and much more is offered in summer at the mountain huts in the region Saalfelden Leogang. Due to the fact that you can reach the huts easily, the diverse program of the series of events ALM:KULTUR is ideal for families with kids.
Read more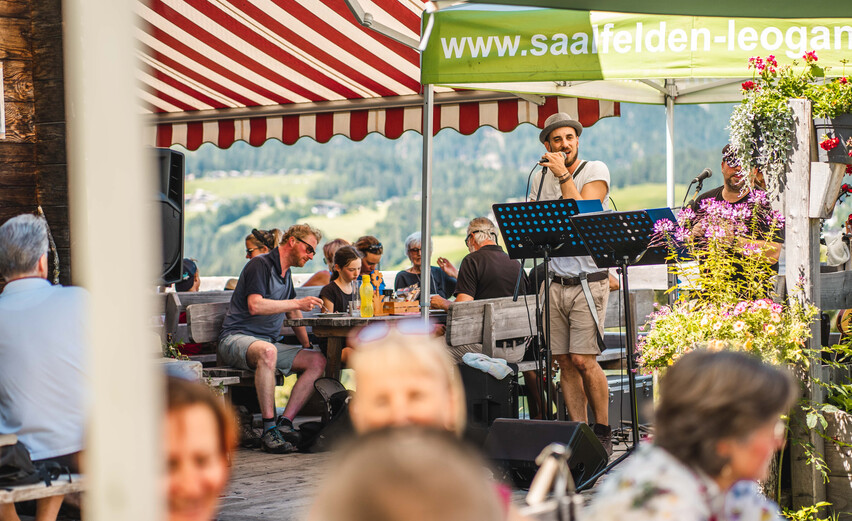 Balanced diet and pleasure
Products from the Pinzgau region: - "Echt. Gsund. Guad." 
What could be better than a vaccation where you can taste some of the local products? The Pinzgau region is known for its uncomplicated cuisine and high quality products like cheese, sausages, vegetables and schnapps. Come and see how different products are made and buy them directly at the farms. And always keep in mind to look for the green seal of quality, which says "Echt.Gsund.Guad." It marks products from the region.
Read more
Many people are of the opinion that the products at the mountain huts taste better. That's because they are local and homemade.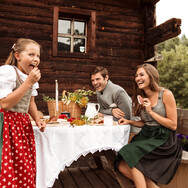 Weekly program
The secrets and power of herbs for young and old
Unbelievable what nature has to offer! Learn from our herbal expert all about valuable plants and herbs along the way and discover what daisies, goutweed and ribwort are good for. After a relaxing walk, you process the collected wild herbs together and make something great out of it.
Summer adventure program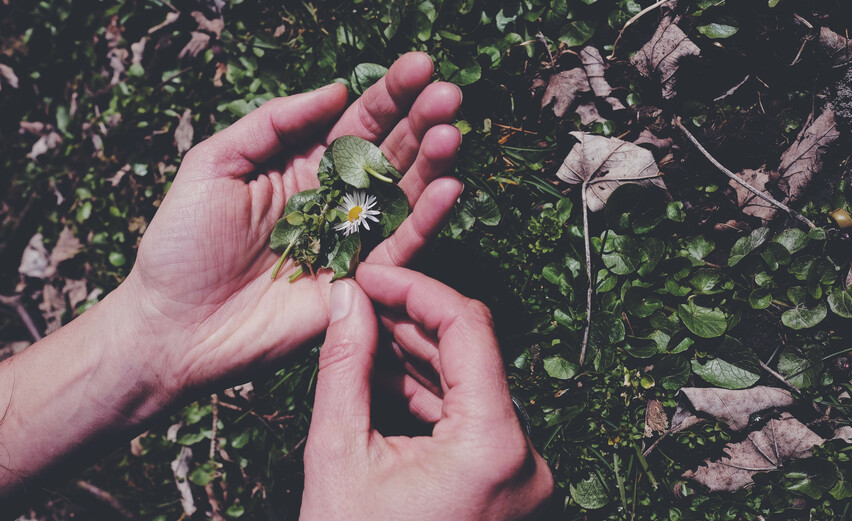 Experience for the senses
Park of Senses at the Asitz mountain in Leogang
Smell, taste, hear, see, feel ... Experience the fantastic world of senses at the Park of Senses at the Asitz mountain in Leogang. There are more than 25 stations and acitivities - simply a huge adventure park for young and old. A special highlight is the baking of a flatbread, where the children really get their own bread at the end.
Read more
Minigolf
Fun & sports at minigolf
The minigolf area is situated directly at the idyllic lake Ritzensee in Saalfelden. Fun and games await you and your family when playing minigolf. This sport requires much patience and skills, because it's simply all about getting the small ball into the hole through different tracks and obstacles. When you need a break, there are beverages and snacks, which you can enjoy at the site.
Read more
If you rather like to golf, there are two 18 hole golf courses in Saalfelden Leogang!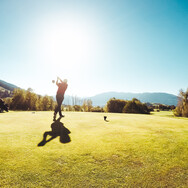 Advantage cards
Saalfelden Leogang Card
With the Saalfelden Leogang Card you have got many advantages in summer! Included are for example free ascents and descents with the cable cars, entrance in museums, summer tobogganing and much more!
Read more