More
Place of energy
On the vitality hiking path to the Hermitage
The Hermitage is 350 years old and is the last inhabited one of its kind in Europe. The chapel huddles close to the rock and creates a truly spectacular impression. Hikers are also treated to an exceptional view over Saalfelden from the Hermitage.
Plan your hiking tour
Kraftplatz
Am Vitalweg zur Einsiedelei
350 Jahre lang gibt es sie schon, die Einsiedelei, die letzte bewohnte Eremitage Europas. Eng schmiegt sich die Kapelle an den Fels, und stellt somit ein äußerst spektakuläres Bild dar. Außergewöhnlich ist auch die Aussicht, die Wanderer von der Einsiedelei aus auf Saalfelden haben. Der Weg selbst ist leicht und nicht zu lang, aber dennoch abwechslungsreich und durch die Kombination aus Waldweg und Stufen spannend zu gehen. Die Wanderung bietet auch einige Kombinationsmöglichkeiten an!

Zur Tourenplanung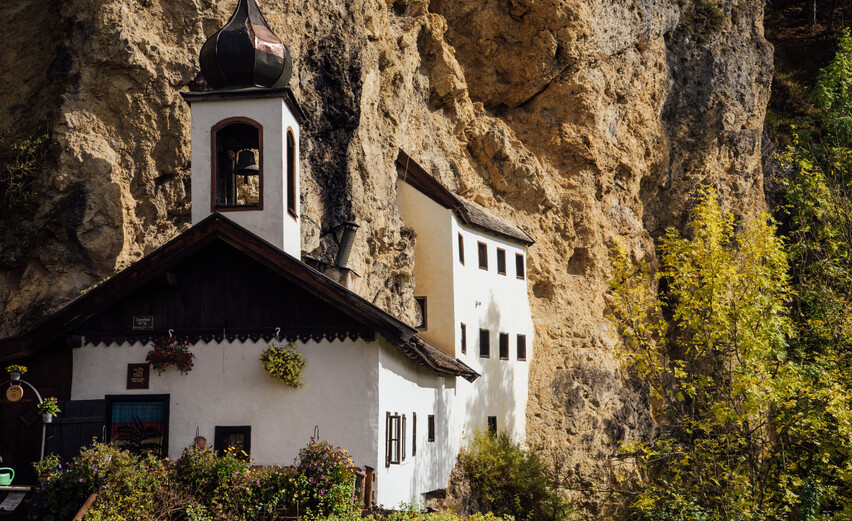 Hiking and walking
Spring awakening on the winter hiking paths
When the valley is blessed with pleasant temperatures despite there still being snow on the mountains, then heading out onto the cleared or snow-free winter hiking paths represents exactly the right way to get in step with spring in Salzburg. While taking a walk around the golf course or along the Sonnberg circuit in Leogang, you will experience the awakening of nature with all your senses.
More Details
Each guest will find in Saalfelden Leogang his unforgettable experience, no matter on which way.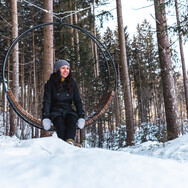 Sport and physical activity
Fully focused on archery
It's not just about who has the steadiest hand when drawing back their arrow and who has the best aim – archery doesn't have to be a competition. It is currently enjoying great popularity as it boosts concentration and endurance, strengthens your back and arms, and features all the excitement of going out to hunt together.
More details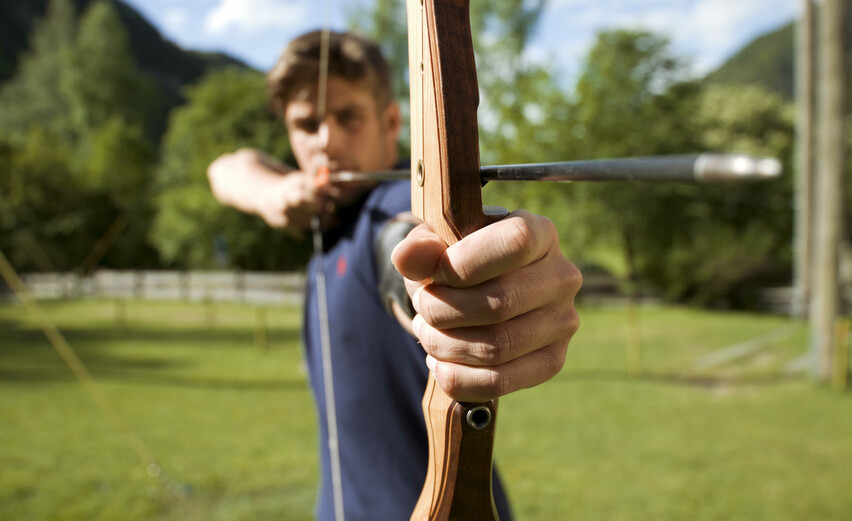 Accommodation
All-round pampering options at the wellness hotels
Forest spa and Steinberg mountain cinema, Ayurveda and Traditional European Medicine, energy-boosting places and mountain experiences – a stay at the wellness hotels in Saalfelden Leogang is as full of contrasts as it is effective. Enjoy some time just for yourselves with a programme of physical activity and relaxation in the Alps that delivers a lasting benefit!
More details
Einfach Wandern
Abhängen in den Waldschaukeln
Schritt für Schritt durch die Natur, den Geräuschen des Waldes lauschen und einfach nur die frische Luft und die Landschaft genießen. "Einfach wandern" ist das Motto in Saalfelden Leogang, bei dem es darum geht, ganz ohne Schnickschnack in Bewegung draußen zu sein. Zum Innehalten laden wunderschöne Waldschaukeln aus Holz ein, die an besonders schönen Aussichtsplätzen zum Rasten verlocken.
Einfach wandern
Zwischen sanften Grasbergen und schroffen Kalkriesen warten zahlreiche Wanderwege in allen Schwierigkeitsgraden auf euch!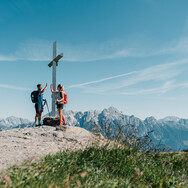 Vorteilskarte
Saalfelden Leogang Card
Einfach mehr vom Urlaub haben: Wer seinen Aufenthalt bei einem Saalfelden Leogang Card Partner bucht, bekommt die attraktive Vorteilskarte zum Urlaub dazu! Und damit zahlreiche Inklusivleistungen und Ermäßigungen für noch mehr Freude in der Natur.
Alle Vorteile