More
Spring
Nature and relaxation for families - our best tips for spring time!
Spring time in Saalfelden Leogang offers numerous possibilies for everyone - there is still snow on the mountains for skiing and in the valley there are already ideal conditions for easy hikes and thrilling adventures.The most exciting thing about it? You never know what you get: warm temperatures like in summer or a wintry landscape and cold temperatures like in winter? This is the perfect place for young and elderly ones who love being out in nature. Here we have got some helpful tips for your unforgettable family sping vacation in the region Saalfelden Leogang.
Walking
Easy hikes on the beautiful winter hiking trails
The winter hiking trails, which are already free of snow in spring time, are ideal for family trips. Listen to the singing of the birds, discover the first flowers, which already blossom and simply enjoy spending time with your family in the beautiful nature of Saalfelden Leogang.
Read more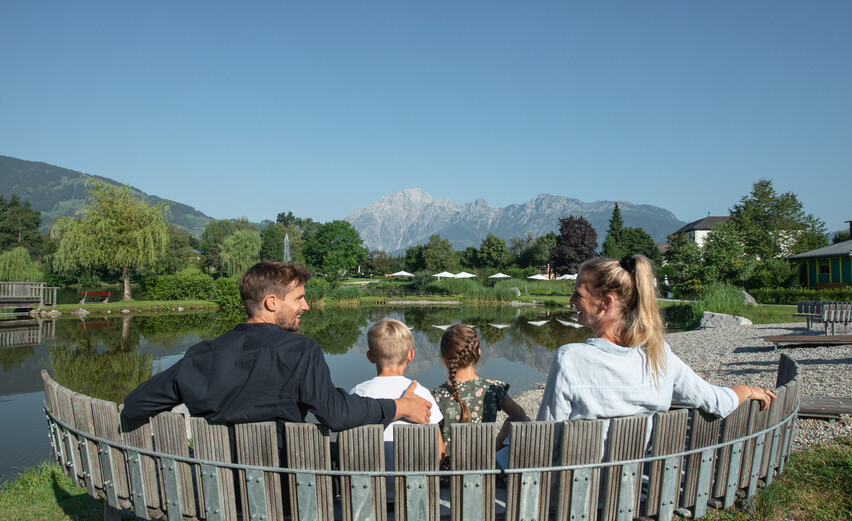 Recharge your energy
An easy hike to the hermitage
A perfect and easy family hike is the one, which leads you to the hermitage of Saalfelden, which is the last inhabitated one of Europe. The trail leads you through a forest until you reach the hermitage, which is situated above the city of Saalfelden and from where you have an impressive view over the valley. Of course, you can combine the easy hike with more difficult tours.
To the hike
In Saalfelden Leogang every guest discovers their one unforgettable experience, doesn't matter on with path.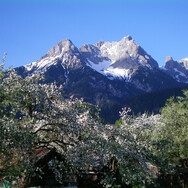 Sport and exercise
Pure concentration when trying out archery
Trying out archery, with real bows and arrows, like they did in former times, not only awakens our primal instincts, but is also a good workout for back and arms, strengthens concentration and is simply fun, especially together.
Read more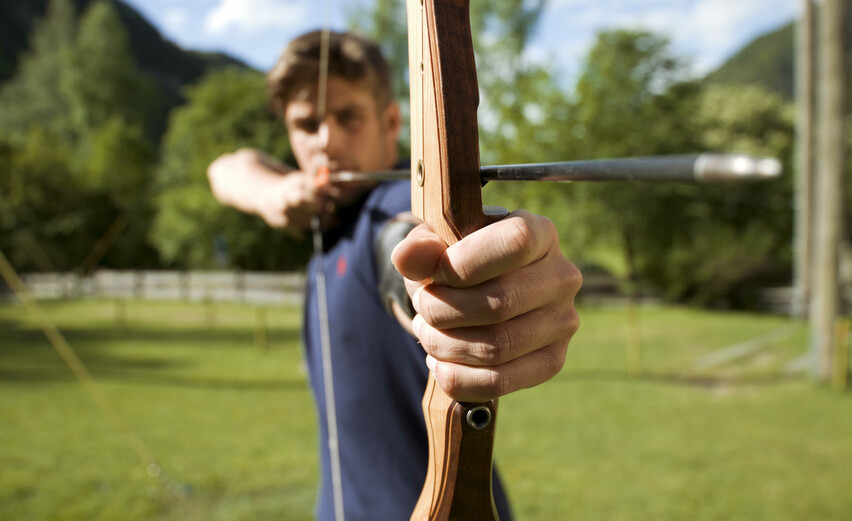 Recreation area
Our beautiful local lake: the Ritzensee
The lake Ritzensee, located directly in the city of Saalfelden, is definitely worth a visit the whole year round. In spring you can walk around the lake, watch the ducks, make a picknick on a park bench and simply enjoy the beauty of the nature around you. When the trees blossom and the birds sing, it is especially beautiful.
More details
Simply hiking
Swinging in the forests
If you want to experience real nature, you definitely need to go hiking. There is so much to discover for the kids! You can see tracks of animals and hear their sounds, see rests of snowfields, balance on the trunks of trees and explore different plants and animals. If you need to take a break from hiking, there are cozy wooden forest swings, where you can enjoy the view.
Simply hiking
Hiking and playing can be wonderfully combined!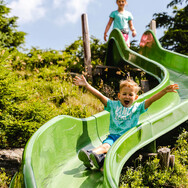 Advantage Card
Saalfelden Leogang Card
Enjoy your time in nature even more: When booking your vacation at a partner accommodation of the Saalfelden Leogang Card, you have a lot of advantages and benefit from countless inclusive services and discounts.
Read more