More
Golf
Gain momentum between the water, grass and rock
Whether you're a golfing novice or a highly experienced player, the 18-hole golf courses and dedicated golf academies at Urslautal GC and Gut Brandlhof GC cater to all abilities. After completing your round, you can visit one of the club restaurants to discuss how to make further improvements to your game.
More details
Kraftplatz
Am Vitalweg zur Einsiedelei
350 Jahre lang gibt es sie schon, die Einsiedelei, die letzte bewohnte Eremitage Europas. Eng schmiegt sich die Kapelle an den Fels, und stellt somit ein äußerst spektakuläres Bild dar. Außergewöhnlich ist auch die Aussicht, die Wanderer von der Einsiedelei aus auf Saalfelden haben. Die Wanderung selbst ist leicht und dennoch abwechslungsreich und kann gut mit anderen Wanderwegen kombiniert werden.
Zur Wanderung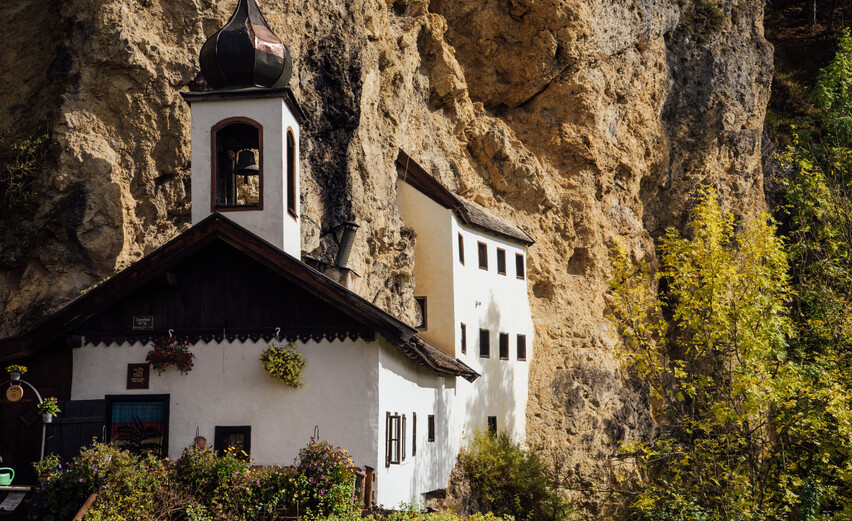 Hiking and walking
Spring awakening on the winter hiking paths
When the valley is blessed with pleasant temperatures despite there still being snow on the mountains, then heading out onto the cleared or snow-free winter hiking paths represents exactly the right way to get in step with spring in Salzburg. While taking a walk around the golf course or along the Sonnberg circuit in Leogang, you will experience the awakening of nature with all your senses.
Each guest will find in Saalfelden Leogang his unforgettable experience, no matter on which way.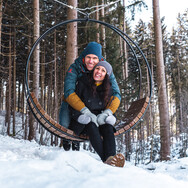 Sport and physical activity
Fully focused on archery
It's not just about who has the steadiest hand when drawing back their arrow and who has the best aim – archery doesn't have to be a competition. It is currently enjoying great popularity as it boosts concentration and endurance, strengthens your back and arms, and features all the excitement of going out to hunt together.
More details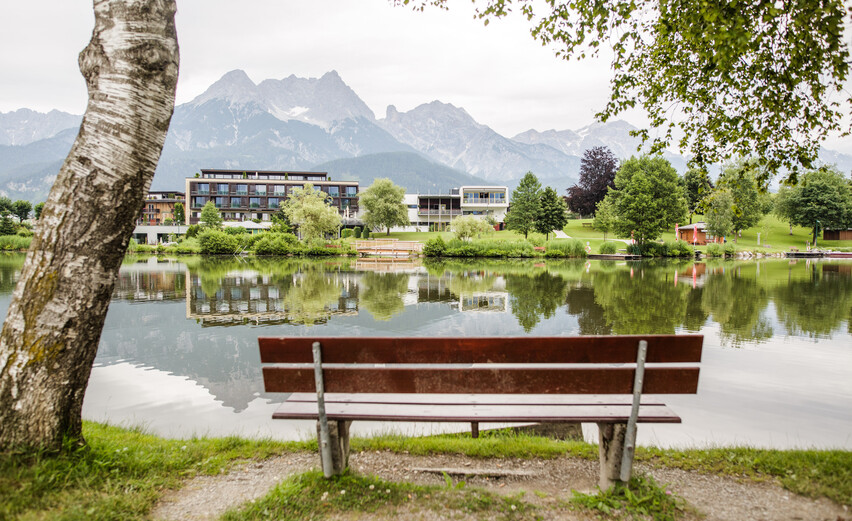 Accommodation
All-round pampering options at the wellness hotels
Why not be a little indulgent for once? How about starting things off with a champagne breakfast, getting out into the great outdoors, having a massage to soothe your sore muscles and enjoying total relaxation in the wellness area? If that sounds like what you're looking for, then the wellness hotels in Saalfelden Leogang, which offer typical regional treatments with a lasting recuperative effect, are just the ticket!
More details
einfach wandern
Abhängen in den Waldschaukeln
So pur und einfach wie beim Wandern lässt sich die Natur bei kaum einer anderen Aktivität erleben. Schritt für Schritt geht es durch Wälder, über Wiesen und Steine, womöglich über einzelne Schneefelder und vorbei an den ersten Frühlingsboten. Zum Rasten bieten sich die einzigartigen Waldschaukeln an, die an besonders schönen Aussichtsplätzen zum Verweilen einladen.
Einfach wandern
Zahlreiche Wanderwege erwarten euch in Saalfelden Leogang, da findet bestimmt auch ihr euren Lieblingsweg.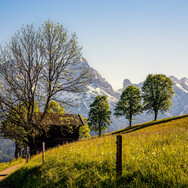 Vorteilskarte
Saalfelden Leogang Card
Noch mehr vom Urlaub haben: Mit der Saalfelden Leogang erhaltet ihr zahlreiche Inklusivleistungen und Ermäßigungen in der Region. Da zahlt es sich auf jeden Fall aus, den Urlaub bei einem Saalfelden Leogang Card Partner zu buchen.
Alle Leistungen