More
Spring
Delights and lifestyle for just the two of you - our best tips for spring time!
Are you ready for a special kind of spring fever? Do you prefer romatic candle light dinners in high-quality restaurants or thrilling adventures in between valley and mountain summits at cool events in the snow? In Saalfelden Leogang, the nature in spring time is as full of contrasts as the region itself and its offers. And the best about it? You can choose whatever you like. We have got some inspirational tips for your couple vacation in Saalfelden Leogang.
Shopping
Regional specialities at the weekly market in Saalfelden
Strolling around, tasting, trying out new things, shopping - a market is simply nice! The weekly market in Saalfelden takes place every Friday morning at the town hall square and offers the best specialities of the region. The offers range from cheese and traditional "Bladl" from the Pinzgau region to selfmade handicrafts and remarkable souvenirs.
Read more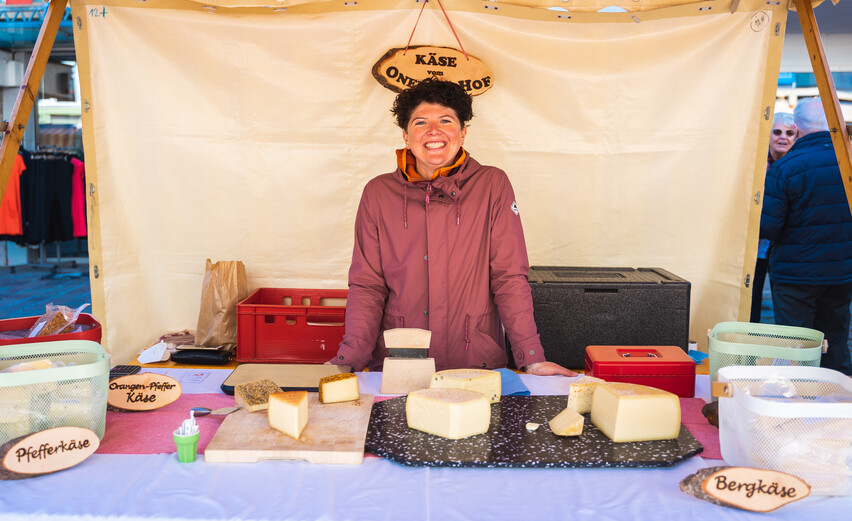 Event
White Pearl Mountain Days
Even if skiing in spring time is already the absolute best thing you can do, the White Pearl Mountain Days in the skicircus Saalbach Hinterglemm Leogang Fieberbrunn top it off. International DJs and live music play at selected ski huts and mountain restaurants, there are special dishes and guest appearances of high-quality chefs, unique performances of acrobats and dancers and above all, a diverse offer of different activities.
Read more
Does it taste better on the mountains? Try it out, there are numerous offers.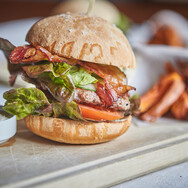 Center of Events
It's all about culture in the house of culture "Nexus"
Legendary clubbings, high-quality jazz concerts, cozy film evenings and contemporary art exhibitions - in the house of arts "Nexus" there is always something exciting to do. Having a look at the current program is definitely worth it, as there is surely something suitable for you too!
More details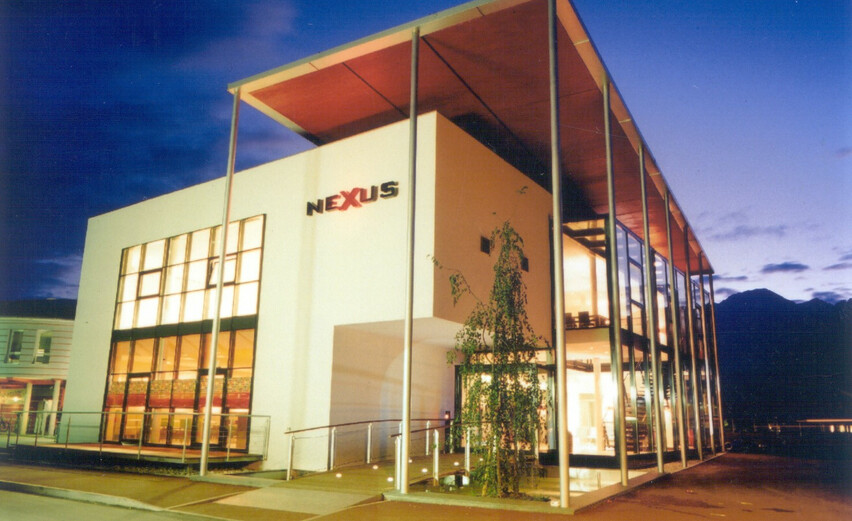 Steel zip line
Pure adrenaline when flying with the Flying Fox XXL
Are you ready for some adrenaline? With the Flying Fox XXL you rush down to the valley with top speeds of 130 km/h at a height of up to 134 m and a length of 1.6 km from the mountain. Gigantic mountain scenery and unforgettable moments included!
Read more
Culinary delights
Saalfelden Leogang - a region of culinary delights
Saalfelden Leogang can call itself a region full of culinary delights, after all, in 2021 a total of 14 "Hauben" (the Austrian equivalent to the Michelin stars) were awarded by Gaullt Millau to only seven restaurants. The uncompromisingly high quality of the local cuisine, the creativity of the chefs and the local dishes of the Pinzgau region are absolute highlights, indeed. Real pleasure in different settings, from traditional to chic - this is the basis for an unique evening for just the two of you.
Read more
The most important aspect for good food? The basics! High-quality products directly from the region!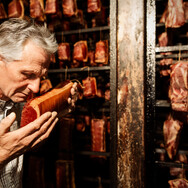 Advantage Card
Saalfelden Leogang Card
Enjoy your time here even more: When booking your vacation at a partner accommodation of the Saalfelden Leogang Card, you have a lot of advantages and benefit from countless inclusive services and discounts. The offer ranges from free use of the cable cars to free use of the public transport - numerous things, which make your vacation a lot easier.
Read more