More
autumn
Delights and lifestyle for those who like to travel alone - our best tips for autumn!
When on autumn vacation in Saalfelden Leogang, you can concentrate simply on the good sides of life: enjoy a delicious breakfast with a incredible view of the mountains, go hiking and enjoy the unforgettable panorama and taste the regional products. You can choose from a wide variety of activities and do whatever you like to do. Here you find some tips for your perfect vacation alone.
hiking
Continuing hiking pleasure at the Asitz mountain
Why stop when the conditions are still so good? At the Asitz mountain in Leogang there is a smooth transition from summer season to autumn and winter season - without a break! So you can still explore the Mountain of Senses or the Cinema of Nature on a cold and rainy November day.
Read more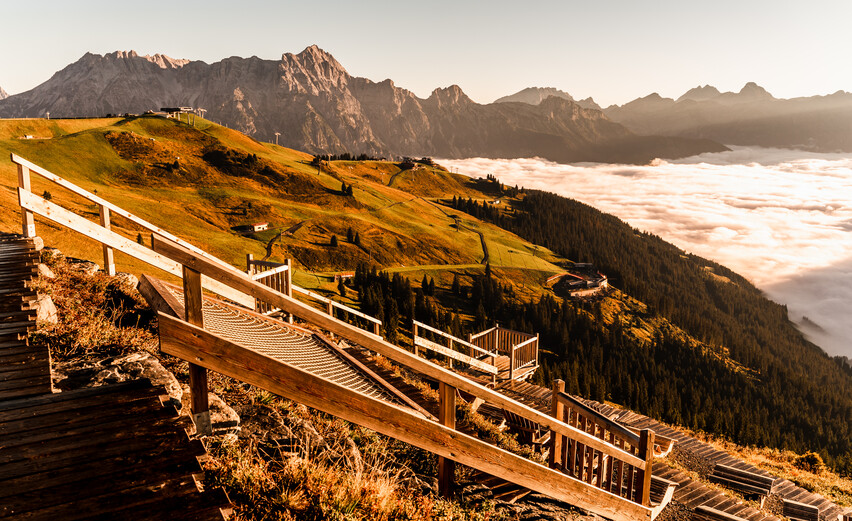 events
Traditions and culinary delights at the "Bauernherbst"
When the leaves are turning golden, the days are getting shorter and the harvest is being brought in, then you know it's autumn time and the so-called "Bauernherbst" takes place in the country of Salzburg. Experience real traditions, taste delicious homemade specialities from the region, drink a cool glas of beer from the Salzburg region and simply enjoy the fantastic atmosphere with music and dance.
Read more
"Tradition, customs and old crafts belong to the golden season."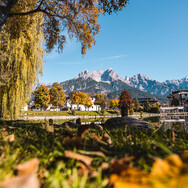 weekly market
Regional specialities at the weekly market in Saalfelden
The weekly market in Saalfelden is the perfect place to get to know the diverse culinary specialities of the region Saalfelden Leogang. Every week, you can choose between a wide range of offers, such as homemade bread, cheese and sausage specialities, as well as seasonal vegetables and handicrafts. Even children can look forward to exciting attractions.
Read more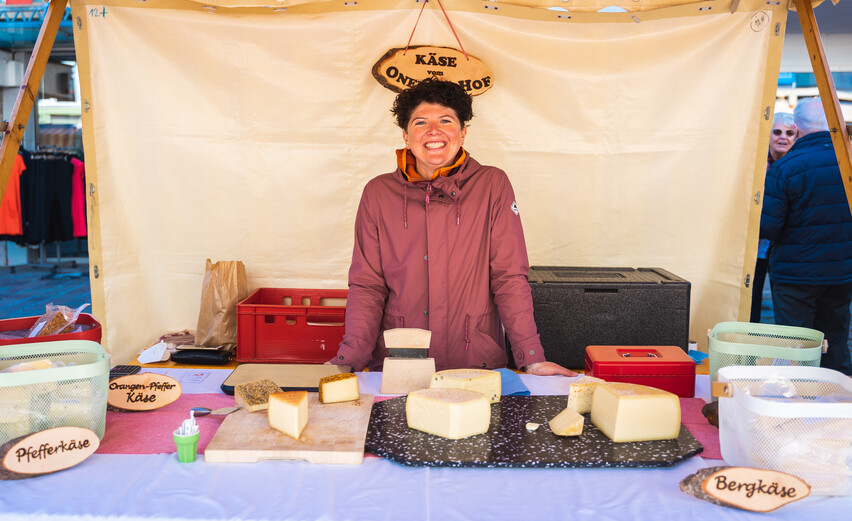 Action
Flying Fox XXL - The next level steel zip line
Are you ready for some adrenaline? A length of 1.600 m, a height of 143 m and a speed of up to 143 km/h - the Flying Fox XXL is one of the longest and fastest steel zip lines in the world! Experience an unforgettable flight with an incredible view of the mountains!
More details
Center of events
It's all about art in the house of arts "Nexus"
Legendary clubbings, exciting jazz concerts, relaxing movie evenings and contemporary art exhibitions - there is always something going on in the house of arts "Nexus" in Saalfelden. It's worth having a look into the current program, maybe there is something interessting for you.
Read more
The house of arts Nexus is an absolute highlight - inside as well as outside and it impresses with a diverse program on the pulse of time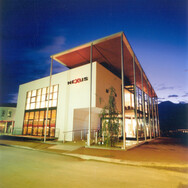 Advantage card
Saalfelden Leogang Card
With the Saalfelden Leogang Card you have got many advantages and benefit from numerous inclusive services and discounts. Included are for example free ascents and descents with the cable cars, free use of public transport, free entry in local museums and much more.
More details