More
Winter
Sport and exercise for families - our best tips for winter!
The region Saalfelden Leogang, which is surrounded by a spectacular landscape, is a huge playground for young and old. In winter, there are numerous possibilities for families to spend an unforgettable vacation with a lot of various acitivities. Of course skiing must be on your program, but there are also a lot of other activities in nature, which are perfectly suited for the whole family. Here are our best tips for a sporty familiy winter vacation.
Ice Skating
Enjoy ice skating at the lake Ritzensee
When ice skating on the frozen lake Ritzensee in Saalfelden, you will definitely experience an unforgettable day! The natural ice skating rink at lake Ritzensee invites everyone with ice skates to have fun and simply enjoy the snowy landscape. Doesn't matter, whether it's your first tries or whether you are already a pro at ice skating, here is definitely the ideal place for you, to practice your ice skating skills!
Read more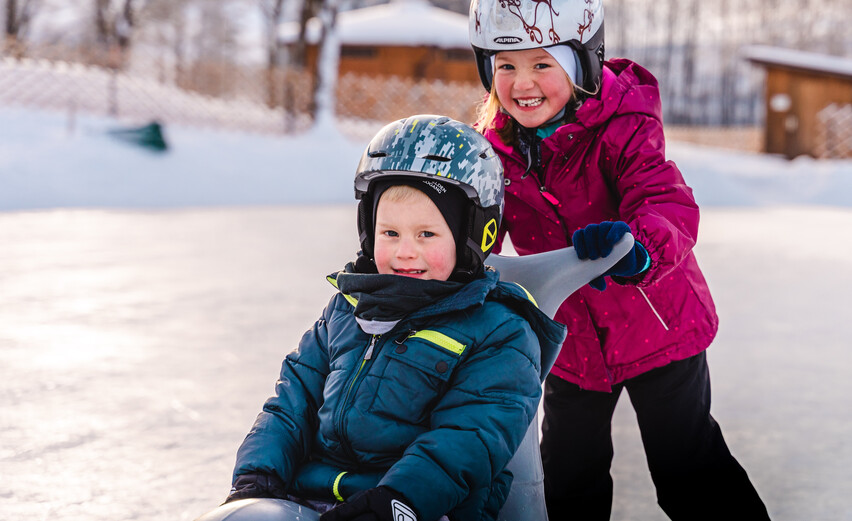 Skicircus
Families welcome: the coolest ski area in Austria
270 km of slopes and 70 lifts await you here in the skicircus Saalbach Hinterglemm Leogang Fieberbrunn, where you can ascent the mountains with short platter lifts, exposed to the sun, enjoy the Nitro Snowpark and learn skiing with professional ski schools. The coolest ski area in Austria has a lot to offer: various slopes and descents and numerous offers for young and old, as well as for every level of dificulty.
Read more
Fun in the snow - A day of skiing is fun for the whole family!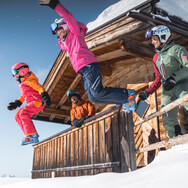 Winter Sports Event
Nordic Park Experience
The Nordic Park Experience is an event, which takes place in winter at the frozen lake Ritzensee, cannot be found everywhere and puts emphasis on the nordic lifestyle. Enjoy nice music, tasty food and a spectacular landscape. The kids, doesn't matter which age, can participate in the "Kids Wintergames", there is a snow bar and numerous winter activities to try out.
Read more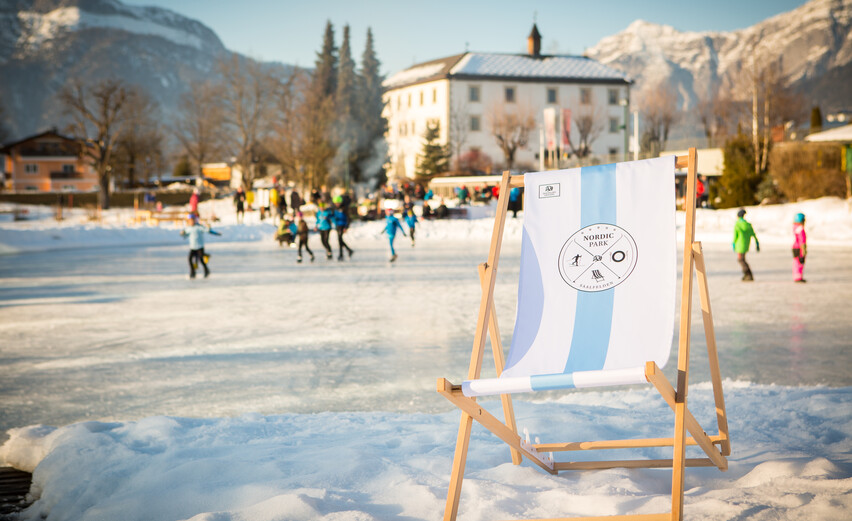 Culinary Delights
Tasty food at the mountains
Both, fresh air and exercise at the mountains make hungry. Therefore there are a lot of ski huts and mountain restaurants, where you can enjoy delicious food and tasty snacks, which give you back your energy and make you happy. The food, which is prepared with love and good ingredients is always of high quality and is served in a stylish and authenic atmosphere.

Read more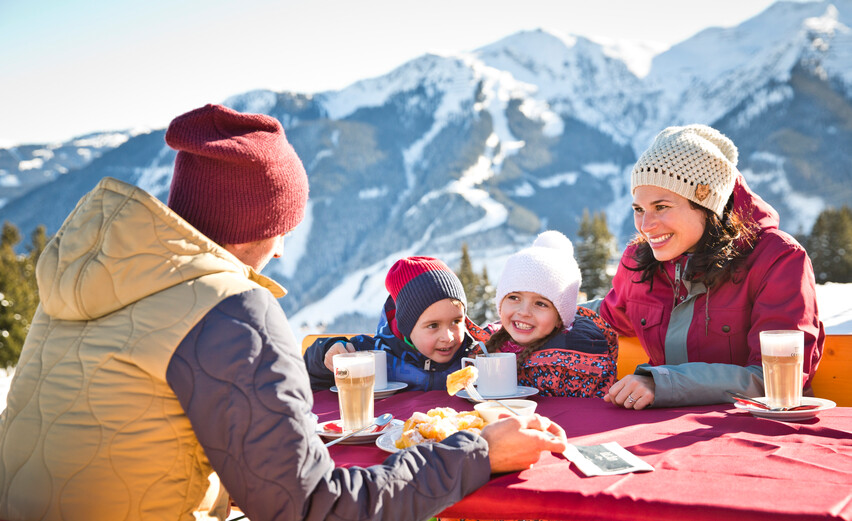 Winter Sports
100% tobogganing fun for the whole family
Tobogganing definitely is a highlight for young and old! Ascent the mountain by foot, with the lift or with the shuttle and race down with your toboggan. Who is the fastest? Actually, this doesn't matter, the most important fact is that everyone has fun. Especially, when you see all the smiling faces at the end of the ride in the valley, there is no doubt anymore that tobogganing definitely is a lot of fun.
More details
winter Sports
Nordic Park Saalfelden - winter sports off the beaten tracks
The Nordic Park in Saalfelden offers 150 kilometres of cross-country skiing courses, a natural ice skating rink and numerous winter hiking trails, where you can take leisurely strolls or exhausting hikes. Long story cut short - in the Nordic Park you can choose from a various range of activities. Especially for kids, there are many activities which they can choose from. For example, there is the Fun & Snow Park, where they can make their first tries at cross-country skiing - there are long and short cross-country skiing courses, small jumps and hills.
Read more
Sport, training and fun - the Nordic Park is the ideal place for winter sports enthusiasts and families, as you can enjoy numerous activities at one location.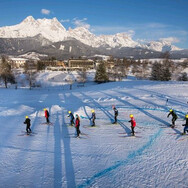 Advantage Card
Saalfelden Leogang Card
With the Saalfelden Leogang Card, you have a lot of advantages and benefit from countless inclusive services and discounts. For example one free ascent and descent for those who like to leave their skies at home, free use of the cross-country skiing courses, free use of the ice skating rink and much more!
Read more