More
Winter
Culture and traditions for the whole family - our best tips for your winter vacation!
Culture and family - does this go hand in hand? In the region Saalfelden Leogang you can definitely combine them. In winter there are numerous offers, which are attractive for adults as well as for children. They range from traditional events, such as the Krampus fair, to great performances in the modern house of arts Nexus. These various offers definitely make your stay in Saalfelden Leogang unforgettable. Here are some tips for a fine family vacation with a lot of culture and traditions.
Christmas time 
Children's hot punch and christmas cookies at the town hall square in Saalfelden
Experience the quiet and contemplative time of the year with original traditions of the Pinzgau region. At the idyllic Christmas fair, which is located at the square in front of the town hall, you can enjoy delicious selfmade cookies and hot alcohol-free punch, buy typical regional handicrafts, listen to musical acts as well as sheperd's performances and you can even feed some alpacas!
Read more
Traditions and customs
Let yourself be amazed by the regional typical Krampus fair
Scary and at the same time impressive - that's what the Krampusse from the Pinzgauer region can be best described. Their parades have a really long tradition. Around the 5th of December, the Krampusse with their amazing masks, are on their way and impress both, locals and guests. They are definitely a little bit scary, but don't worry, St. Nicholas is on his way as well and he brings sweet treats to all children.
Read more
event
Asitz Music Night with a Fire Show and a live concert
At the top station of the Asitzbahn cable car, where at daytime people put on their skis, every Tuesday evening the famous Asitz Music Night takes place. At 1800 metres altitude, top bands with their great performances impress the audience, and during the break, the fascinating Fire & Ice Show takes place.
Read more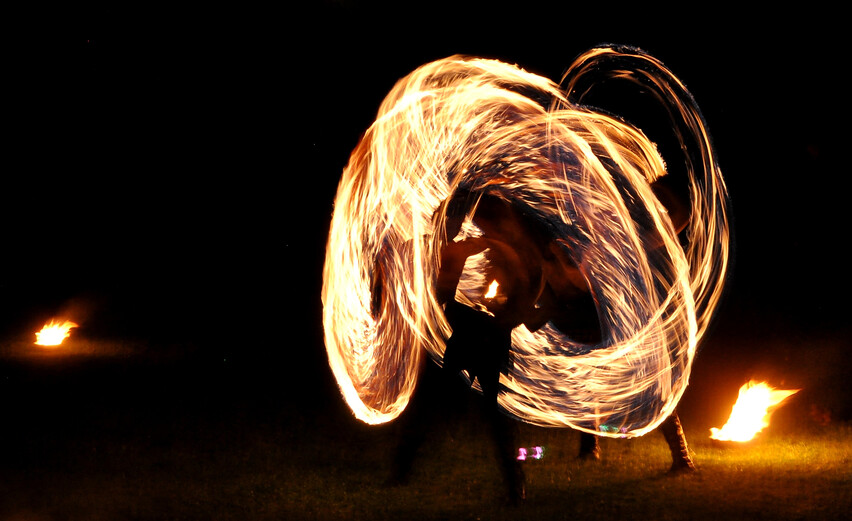 Event
Nordic Park Experience
The Nordic Park Experience is a wintry event, which you don't find anywhere else. At this event, the main aspect is the nordic lifestyle. Enjoy your time as a family with chill music, good food and a fantastic scenery, and let your kids be part of the "Kids Wintergames", where children of any age can participate and can try out different winter sports.
Nordic Park Experience
Center of events
Theatre and children's cinema at the house of arts Nexus
The program of the house of arts Nexus, let's children's hearts beat faster: It ranges from a theatre for children to a children's cinema and every week numerous events for the youngest ones take place.
More details
advantage card
Saalfelden Leogang Card
With the Saalfelden Leogang Card, which is already included at the majority of accommodations in the region, you have got many advantages and benefit from numerous inclusive services and discounts. Included are for example a free ascent and descent of the Asitzbahn or the Steinbergbahn cable car, free use of the shuttle, which brings you to the winter toboggan run at the Biberg mountain and much more.
Read more