More
winter sports
Nordic Park Saalfelden – winter sport away from the slopes
As many of us know, winter sport can also be fun away from the ski slopes – but where else can you find a more varied programme than at the Nordic Park Saalfelden? Featuring a 150-kilometre network of cross-country skiing trails including floodlit trails for cross-country skiers and biathletes, a natural skating rink, the Snow & Fun Park for children, countless winter hiking paths and much more besides, it provides action-filled winter days amidst the Salzburg mountain landscape.
More details
Kulinarik
Haubenregion Saalfelden Leogang
Zurecht darf sich Saalfelden Leogang als Haubenregion bezeichnen, immerhin wurden 2021 insgesamt dreizehn Hauben von Gaullt Millau auf nur 6 Restaurants verteilt. Die kompromisslos hohe Qualität der hiesigen Küchen, das Einfallsreichtum der Köche in Kombination mit den puristischen Pinzgauer Gerichten und der Fokus auf heimische Produkte sind die kulinarischen Steckenpferde. Echter Genuss in verschiedenen Settings, von traditionell bis chic, ist die Grundlage für einen romantischen Abend zu zweit.
Mehr Details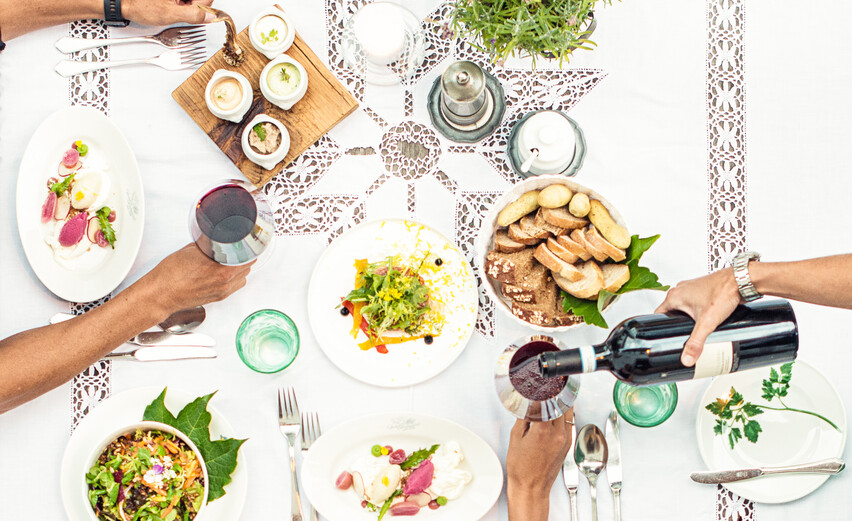 Skicircus Saalbach Hinterglemm Leogang Fieberbrunn
The most laid-back skiing region in Austria
270 kilometres of downhill runs and 70 lifts are sure to make every skier's heart beat faster! The Skicircus is large, wide-ranging and above all highly varied, offering visitors ideally groomed downhill runs, the opportunity to chill and shred at the Nitro Snow Park and a superlative freeride area. There are also local Pinzgau culinary experiences just waiting to be savoured, surrounded by cool sounds and fantastic views.
More details
Anyone who skis this much will need to take a break sometime, so it's good to know that over 60 ski huts are there to cater to all your culinary needs.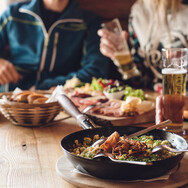 shopping
Shopping in Saalfelden and the traditional village of Leogang
Saalfelden is rightly seen as a shopping town: as the third-largest place in the state of Salzburg, it features over 140 shops offering traditional costume, sports equipment, jewellery and confectionery. Leogang favours a traditional range including regional craft and genuine Pinzgau products.
More details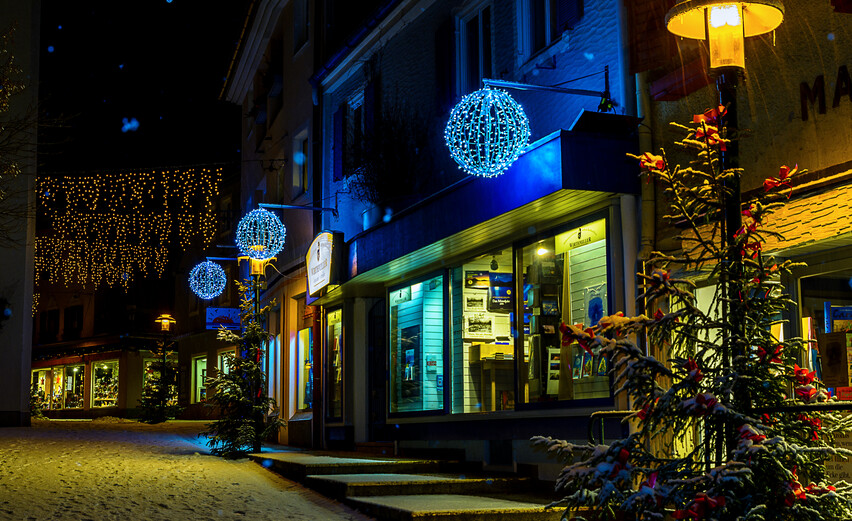 ski huts
Life just tastes better on the mountain
No matter whether you're a child sampling the slopes or a grown-up enjoying winter sport, everyone will have worked up an appetite after a few hours in Salzburg's brisk mountain air. The ski huts don't just fill you up, however – they provide a real feast for the palate with tasty cheese dumplings, shredded pancakes and spare ribs. The family-friendly atmosphere is sure to put all visitors in a good mood.
More information
Wintersport-Event
Musik, Genuss und Bewegung bei der Nordic Park Experience
Ein Winterevent der ganz besonderen Art ist die Nordic Park Experience im gleichnamigen Nordic Park, dem Zentrum für nordische Sportarten. Bei der Veranstaltung werden chillige Musik, leckeres Essen aus der Region, eine Schneebar und ein toller Einblick in das umfangreiche Wintersportangebot geboten. Das ganze am idyllischen Ritzensee zwischen Wasser und Berg, ganz wie im hohen Norden!

Mehr Details
Eislaufen, winterwandern, langlaufen und mehr.. Im Nordic Park findet ihr geballte Wintersportkompetenz auf kleinem Raum!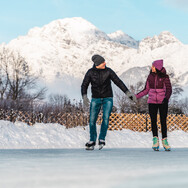 Event centre
Pure culture at the Kunsthaus Nexus
Legendary club events, top-class jazz concerts, entertaining film evenings and contemporary art exhibitions – there's always something going on at the Kunsthaus Nexus! Don't forget to take a look at the current programme, as you're sure to find an event that interests you.
More details