More
Winter hikes
Step by step through the winter landscape
Put on your hiking shoes and off you go – winter sport really can be this easy! Heading along groomed winter hiking trails, you can go at your own pace as you marvel at the sparkling winter landscape with the impressive mountain backdrop and really enjoy being out in the natural surroundings.
More details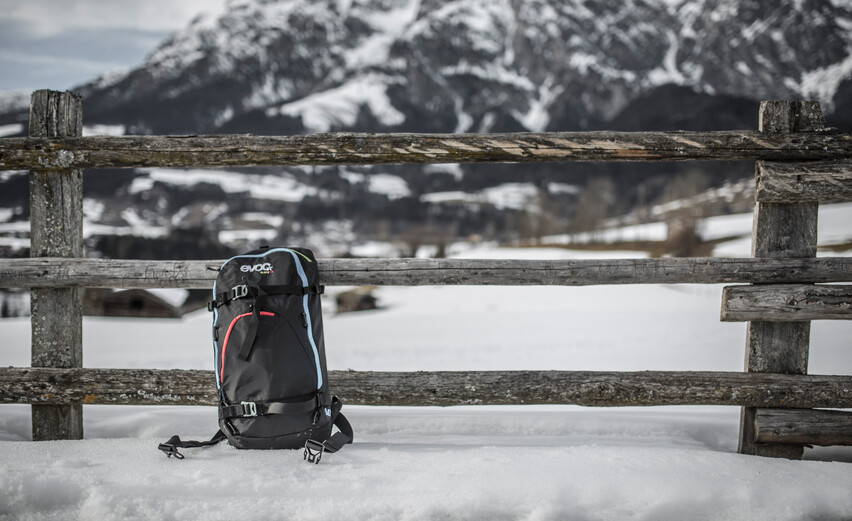 guided tour
Scale the mountain with ski touring
Have you always wanted to try ski touring, or are you simply hoping to head out with a group? Then the guided ski tours that form part of the weekly winter programme are just what you're looking for.
More details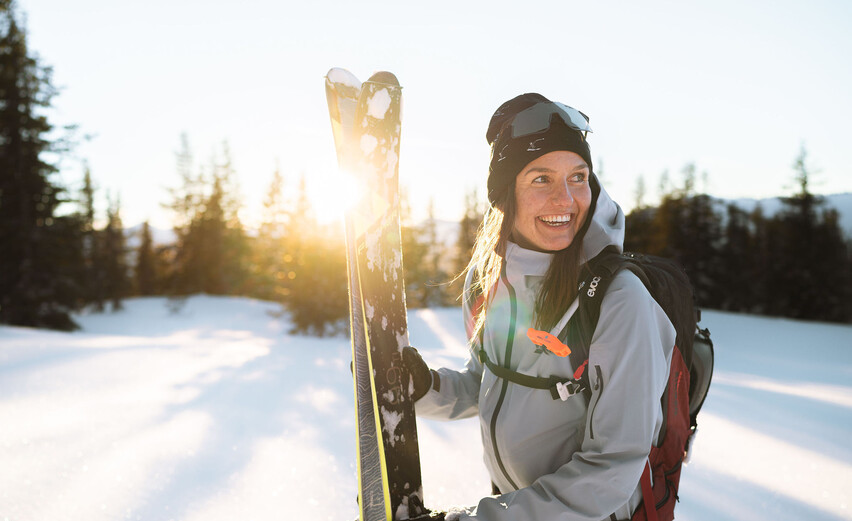 winter sports
Nordic Park Saalfelden – winter sport away from the slopes
As many of us know, winter sport can also be fun away from the ski slopes – but where else can you find a more varied programme than at the Nordic Park Saalfelden? Featuring a 150-kilometre network of cross-country skiing trails including floodlit trails for cross-country skiers and biathletes, a natural skating rink, the Snow & Fun Park for children, countless winter hiking paths and much more besides, it provides action-filled winter days amidst the Salzburg mountain landscape.
More details
The extremely practical arrangement around Ritzensee lake provides training options, restaurants and much more.
Geführte Tour
Schneeschuhwandern mit Guide
Schritt für Schritt durch die tiefverschneite Winterlandschaft stapfen, einsame Ecken entdecken und dabei den Körper trainieren - Schneeschuhwandern entführt dich in ein wahres Winterwunderland! Bei den geführten Touren gibt es eine Einführung in die richtige Technik und die schönsten Routen obendrauf.
Mehr Details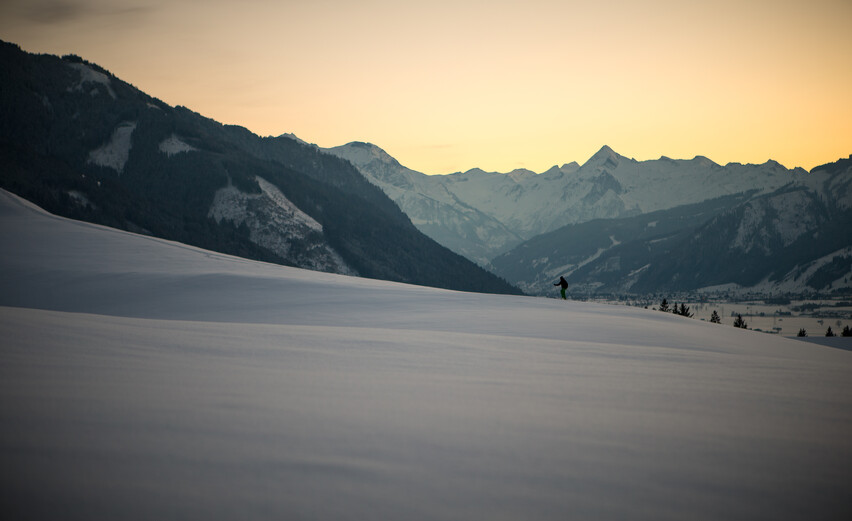 accommodation
Enjoy a break at a wellness hotel
Ultimate relaxation: you are free to enjoy the peace and quiet and do what is best for your own well-being. Looking for a little workout in the Salzburg mountain landscape or an extensive sauna session with the scent of herbs from Alpine pastures? The wellness hotels cater to your every need and offer programmes that ensure a long-term recuperative effect.
More details
Weihnachtsmarkt
Weihnachtsmarkt am Rathausplatz
Im Advent gehört der Besuch eines Weihnachtsmarkts einfach dazu. Gemütlich von Stand zu Stand bummeln, einen warmen Tee oder Glühwein genießen, vielleicht noch die ein oder andere Leckerei verkosten und die weihnachtliche Atmosphäre aufsaugen - der Weihnachtsmarkt am Saalfeldner Rathausplatz ist dafür genau richtig. Und vielleicht findest du ja auch das ein oder andere Souvenir oder Mitbringsel für zuhause?
Mehr Details
Advent, Advent, ... in Saalfelden Leogang kommt man in Weihnachtsstimmung!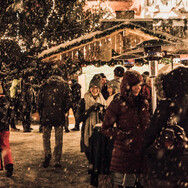 Vorteilskarte
Saalfelden Leogang Card
Wer bei der Auswahl seiner Unterkunft darauf achtet, ob die Saalfelden Leogang Card inkludiert ist, hat definitiv mehr vom Urlaub! Hier nur einige der Vorteile, die auch dir den Winterurlaub erleichtern können: 1 freie Berg- und Talfahrt für Fußgänger mit der Asitz- oder Steinbergbahn, gratis Nutzung der Langlaufloipen und des Eisplatzes, kostenlose Sauna-Nutzung in Saalfelden und Leogang und noch vieles mehr!
Mehr Details