More
winter sports
Nordic Park Saalfelden – winter sport away from the slopes
As many of us know, winter sport can also be fun away from the ski slopes – but where else can you find a more varied programme than at the Nordic Park Saalfelden? Featuring a 150-kilometre network of cross-country skiing trails including floodlit trails for cross-country skiers and biathletes, a natural skating rink, the Snow & Fun Park for children, countless winter hiking paths and much more besides, it provides action-filled winter days amidst the Salzburg mountain landscape.
More details
Wintersport
Nordic Park Saalfelden - Wintersport abseits der Piste
Dass Wintersport auch fern der Skipisten Spaß macht, wissen viele. Doch wo sonst gibt es so ein geballtes Angebot dazu wie im Nordic Park Saalfelden? 150 Kilometer Loipennetz mit Flutlichtloipe für Langläufer und Biathleten, eine Natureislaufbahn, unzählige Winterwanderwege und noch viel mehr schaffen bewegte und genussvolle Wintertage inmitten der Salzburger Bergwelt.

Nordic Park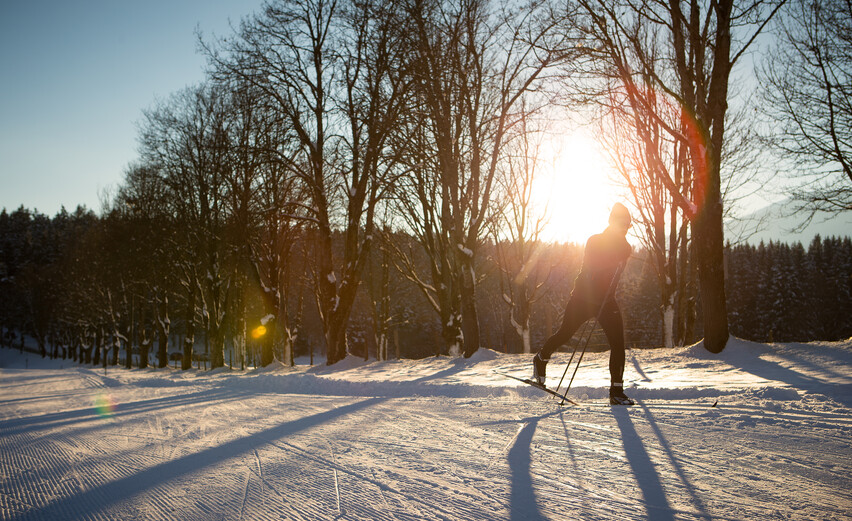 Skicircus Saalbach Hinterglemm Leogang Fieberbrunn
The most laid-back skiing region in Austria
270 kilometres of downhill runs and 70 lifts are sure to make every skier's heart beat faster! The Skicircus is large, wide-ranging and above all highly varied, offering visitors ideally groomed downhill runs, the opportunity to chill and shred at the Nitro Snow Park and a superlative freeride area. There are also local Pinzgau culinary experiences just waiting to be savoured, surrounded by cool sounds and fantastic views.
More details
Anyone who skis this much will need to take a break sometime, so it's good to know that over 60 ski huts are there to cater to all your culinary needs.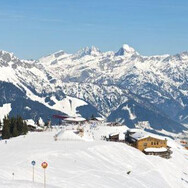 shopping
Shopping in Saalfelden and the traditional village of Leogang
Saalfelden is rightly seen as a shopping town: as the third-largest place in the state of Salzburg, it features over 140 shops offering traditional costume, sports equipment, jewellery and confectionery. Leogang favours a traditional range including regional craft and genuine Pinzgau products.
More details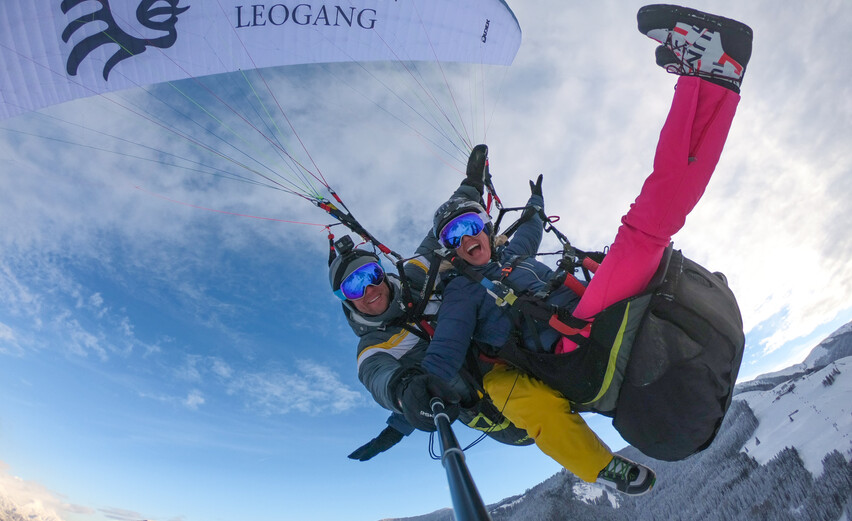 ski huts
Life just tastes better on the mountain
When you sit in front of the mountain hut, take in the view over the powder-coated Leoganger Steinberge mountains and enjoy meals comprising the best natural Pinzgau ingredients, you'll know you've arrived. Saalfelden Leogang has a major focus on quality and local products have a close bond with the landscape.
More details
Veranstaltungszentrum
Alles Kultur im Kunsthaus Nexus
Legendäre Clubbings, hochkarätige Jazzkonzerte, gemütliche Filmabende und zeitgenössische Kunstausstellungen – im Kunsthaus Nexus ist immer was los! Ein Blick in das aktuelle Programm lohnt sich, denn auch für dich ist sicher etwas Passendes dabei.

Mehr Details
Charmant bettet sich das moderne Gebäude des Kunsthaus Nexus in die markante Alpenlandschaft ein.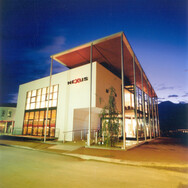 Event centre
Pure culture at the Kunsthaus Nexus
Legendary club events, top-class jazz concerts, entertaining film evenings and contemporary art exhibitions – there's always something going on at the Kunsthaus Nexus! Don't forget to take a look at the current programme, as you're sure to find an event that interests you.
More details