More
an experience for the senses
Sinne Park adventure park at Asitz in Leogang
Smell, taste, hear, see and touch: this fantastic attraction for all the senses at Asitz in Leogang features over 25 stations – a huge adventure park for young and old alike.
NUTRITION AND INDULGENCE
Pinzgau Products - Echt. Gsund. Guad.
Is there any better part of a holiday than sampling the local cuisine? Pinzgau is renowned for its down-to-earth meals and high-quality products such as cheese, sausage, vegetables and schnapps. Get a close-up view of the producers at work, taste the wonderful products for yourself and buy them right where they are made. Don't forget to watch out for the green seal of quality that reads "Echt.Gsund.Guad": comprising the words "genuine", "healthy" and "good" as spoken in the local dialect, this label identifies products from the region.
More details
Tip: you can find some regional recipes on our website!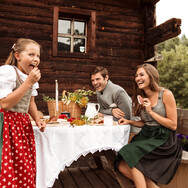 Natural bathing lake
Make waves at the bathing paradise of Ritzensee lake
Jumping into the cool water is one of the essential delights of summer. In an idyllic location above Saalfelden, the Ritzensee natural bathing lake features a well-maintained sunbathing area for relaxing, a large play area and the cool (but not cold) water that offers hours of paddling and bathing fun.
More details
place of energy
On the vitality hiking path to the Hermitage
An ideal option for families is the easy hike to the last inhabited hermitage in Europe. There is a relaxed ascent through the forest before the charming location comes into focus – at the same time, hikers can also enjoy an impressive view over Saalfelden.
Plan your hiking tour
entertainment
Summer sledging at Biberg
Sledging and summer are contrary to each other? Prove the opposite on a distance of 1.6 km. No matter if you get to the start on foot or by chairlift; fun for the whole family is guaranteed.
More details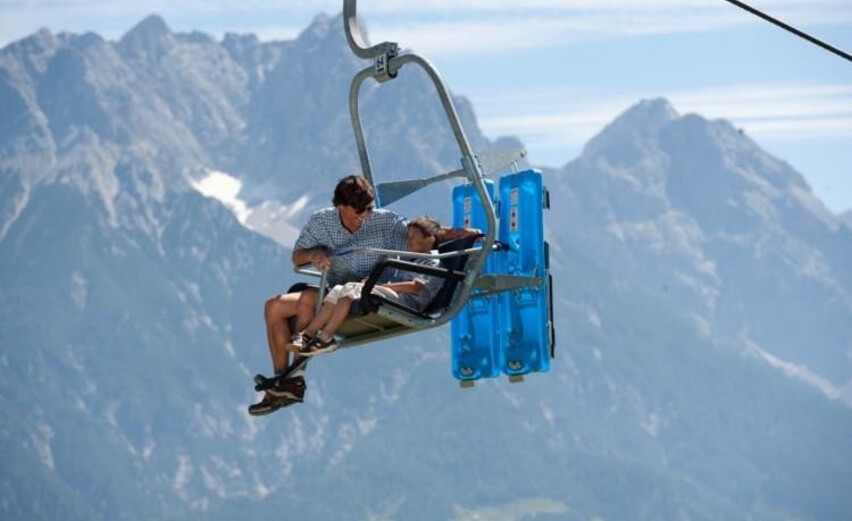 An experience for the senses
Cinema of Nature
Sit down and enjoy at the Sonnkogel - a place to linger on different plateaus. A breathtaking panorama offers itself for relaxing in pure nature. It is easily accessible using the Asitzbahn or the Steinbergbahn lifts, following the Spielewanderweg path or alternatively via the großer Asitz.
Cinema of Nature
advantage cards
Saalfelden Leogang Card
Visitors who spend their summer holiday in Saalfelden Leogang at a Saalfelden Leogang Card partner will benefit from the Bonus-Card and the range of services it provides: cable car rides, museums, the summer toboggan run and much more besides!
More information