More
Accommodation
A wonderful time for two at the wellness hotels
Why not be a little indulgent for once? How about starting things off with a champagne breakfast, getting out into the great outdoors, having a massage to soothe your sore muscles and enjoying total relaxation in the wellness area? If that sounds like what you're looking for, then the wellness hotels in Saalfelden Leogang, which offer typical regional treatments with a lasting recuperative effect, are just the ticket!
More details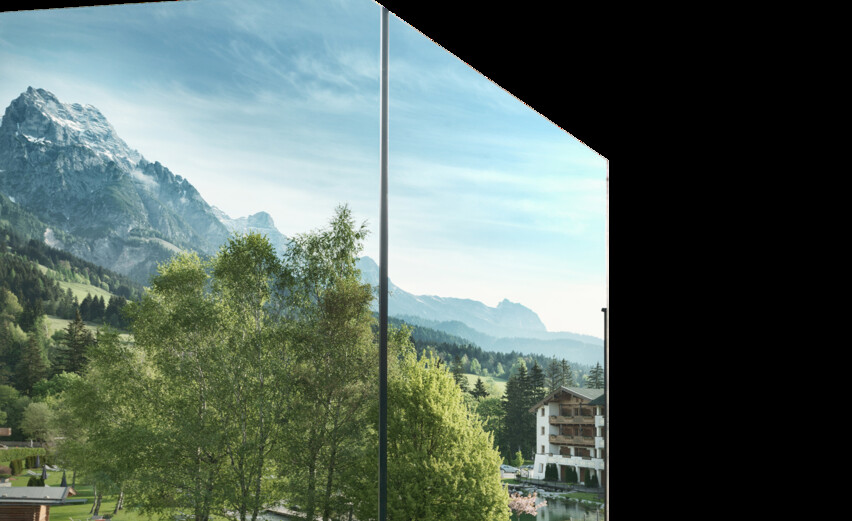 Nutrition and indulgence
Pinzgau products – "Echt.Gsund.Guad."
As Pinzgau's products and rustic local cooking are very special things, it is worth getting to know them a little better. Visit the farmers, buy products at a farm shop and tuck into Pinzgau's specialities in traditional inns. Here's a tip: keep a lookout for the green seal of quality reading "Echt.Gsund.Guad" ("genuine, healthy and good") that identifies regional products.
More details
Tip: you can find some regional recipes on our website!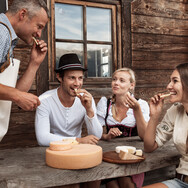 Experience of the senses
Cinema of Nature
Sit down and enjoy at the Sonnkogel - a place to linger on different plateaus. A breathtaking panorama offers itself for relaxing in pure nature. It is easily accessible using the Asitzbahn or the Steinbergbahn lifts, following the Spielewanderweg path or alternatively via the großer Asitz.
To the Cinema of Nature
Workshop
Learning about the power of herbs
These green plants may look ordinary, but they have some fascinating features! Attend a medicinal plants hiking tour led by an expert to find out what local herbs can do and how you can put them to use in your kitchen and your first-aid kit.
More details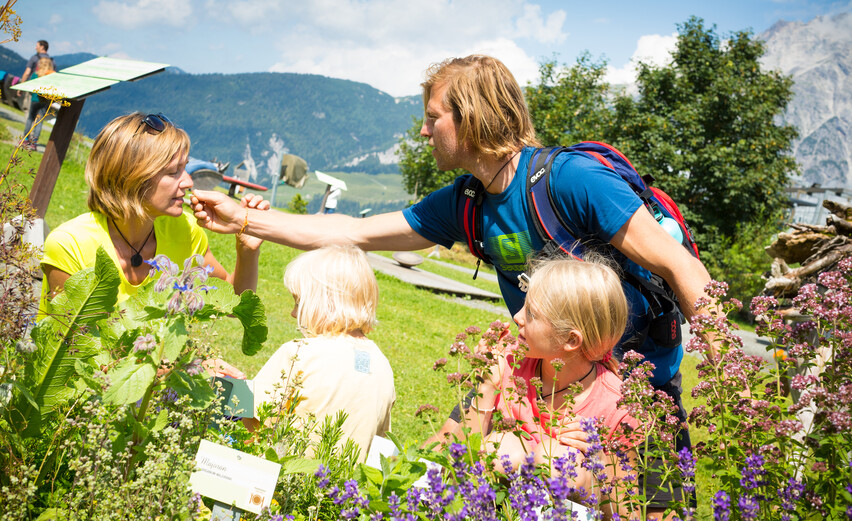 place of energy
Hike to the Birnbachloch natural monument
This medium-difficulty hike leads through the wild and romantic Wetzsteinwald forest to the Birnbachgletscher, which is one of the lowest glaciers in Central Europe. The Birnbachloch itself is a cave-like karstic spring that acts as the source of the Birnbach stream. Remember to pack your camera!
Plan your hiking tour
advantage cards
Saalfelden Leogang Card
Visitors who spend their summer holiday in Saalfelden Leogang at a Saalfelden Leogang Card partner will benefit from the Bonus-Card and the range of services it provides: cable car rides, museums, the summer toboggan run and much more besides!
More details