More
Summer
Sport and exercise for those who like to travel alone - our best tips for the summer!
The way I want! When on vacation in Saalfelden Leogang, you can plan your days exactly the way you want to. Are you ready to try something new? For example biking or hiking? Or what about flying above the valley? The range of activities is tremendously wide, the offers are various inside as well as outdoors. You can choose between hiking in steep limestone mountains or relaxing on lush green hills. Relax your body and soul. We have some tips for you.
Weekly Program
Guided bikepark training to try-out
Do you want to try biking in the bikepark but you are not quite sure about your skills yet? In summer, every week a guided bikepark training to try-out takes place, where you can learn how to control your bike and have some fun with like-minded ones. Slowly approach challenges like steep curves, jumps, obstacles and much more - overcome your fears!

Read more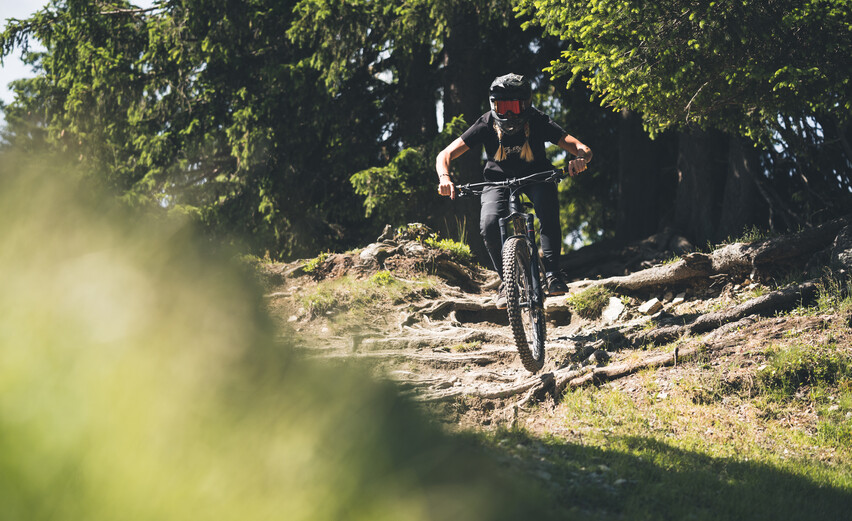 Event
The most beautiful climbing hall in Salzburg
The climbing hall Felsenfest in Saalfelden is one of the biggest and most modern climbing halls in Austria. There is a huge boulder area, a self-securing area and professional instruction as well. All of it guarantees that you have a good time yourself.
Read more
Sometimes you have to climb a wall first to fully relax.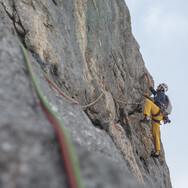 guided hikes
Hiking with a group is much easier
Each week in summer guided hikes to famous destinations, for example the hermitage of Saalfelden, take place. The guides tell you many interessting stories about the region, the animals and the plants, so that your hike is an unforgettable experience.
More details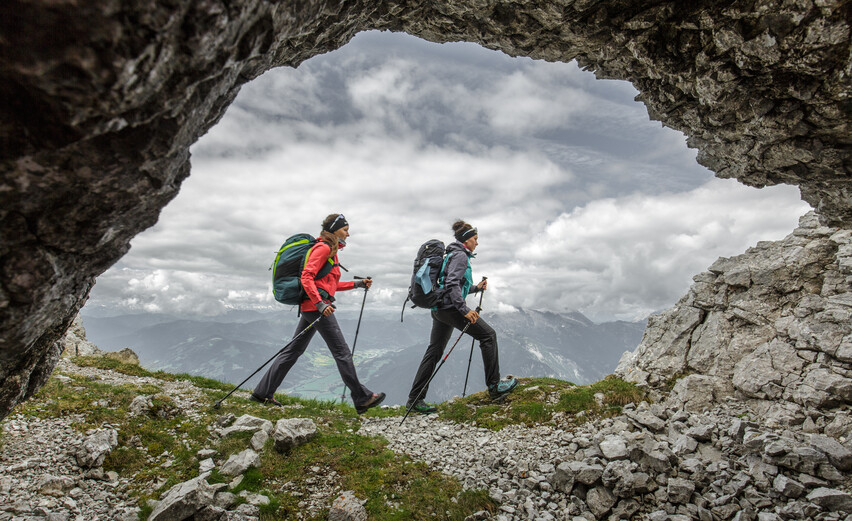 Hiking
Hiking without luggage
When hiking for a longer period of time, over a few days, from place to place, from valley to valley, you have to bring some luggage. However, carrying your backpack the whole day is really exhausting, so there is a special shuttle for your luggage for certain hiking tours.
Read more
Tandem flight
Free like a bird
Enjoy a tandem flight with Eagle Eye Paragliding and fly together with an expert through the air and above the valley! Admire the magnificent view of the mountain ranges Leoganger Steinberge and Steinernes Meer and have a look at the idyllic villages from high above. This is really worth a try! With the Saalfelden Leogang Card you even get a discount on your flight.
Read more
Sometimes you simply have to change your point of view!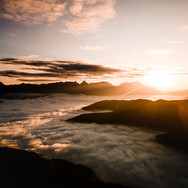 Advantage Cards
Saalfelden Leogang Card
With the Saalfelden Leogang Cardd you have got many advantages in summer! Included are for example ascents and descents with the cable cars, entrance in museums, summer tobogganing and much more!
Read more