More
spring
Culture and traditions for families - our best tips for spring vacation!
Combining culture and family time? That's absolutely no problem in Saalfelden Leogang! Here you can combine history, art and events with thrilling experiences, which are popular with young and old. Especially in spring time, when nature awakens again and everything starts to bloom, it is really busy here! Do you still need some ideas for your vacation? Here are some tips for you:
sagas and myths
A legendary hike to the "Müllerfuchs"
On this easy hike, you can discover an old saga of a fox, called "Müllerfuchs", which was up to mischief between the two small villages Wiesersberg and Lenzing. The fox head, which is even illuminated at night, should be a reminder of the legend of the "Müllerfuchs" and looks very nice.
Read more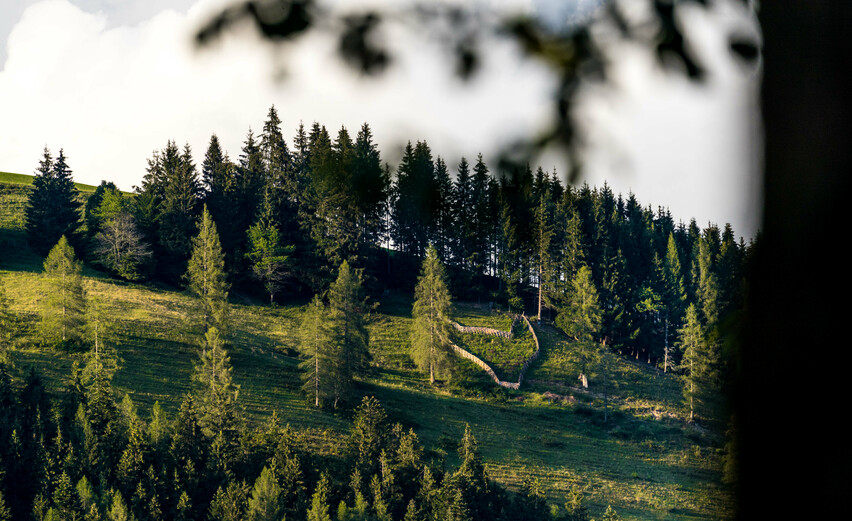 Culinary delights and enjoyment
Products of the Pinzgau region: "Echt. Gsund. Guad."
Kaiserschmarren and cheese dumpling soup, Bladl and a tasty schnapps (of course just for the adults). The products you get served in the local restaurants are often produced directly in the region. Explore the local shops and farm shops and get to know the delicacies directy at the different farms. And by the way, always keep your eyes open and look for the green seal of quality, which says "Echt. Gsund. Guad.", and which mark the products from the region.
Read more
Many people say that the dishes served at the mountains taste better. That's because the products are mostly local and homemade.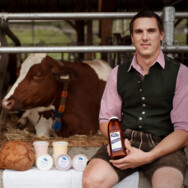 Center of Events
Theatre and children's cinema in the house of arts "Nexus"
The program of the house of arts "Nexus" let children's hearts beat faster! Weekly events especially for the youngest ones among us are offered, such as children's theatre, special workshops and a children's cinema.
More details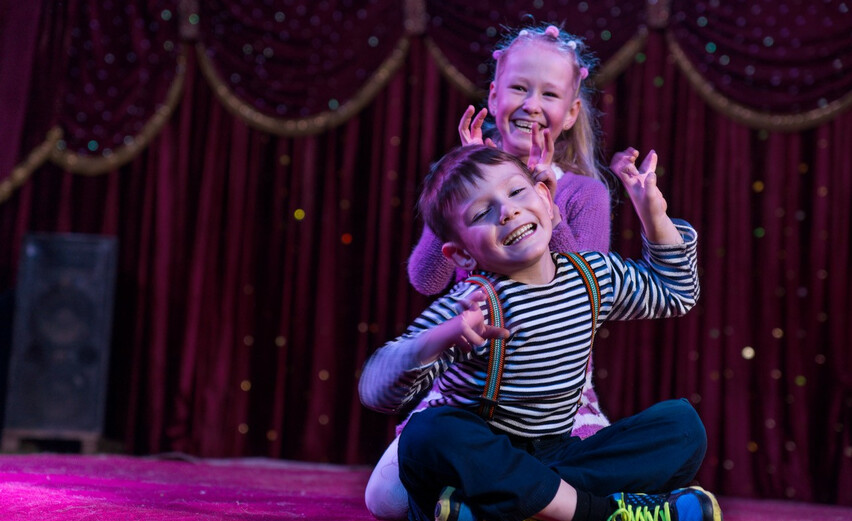 Recharge your battery
A hike to the hermitage
A hike to the hermitage, which is the last inhabited one in Europe, should not be missing in any family vacation in Saalfelden Leogang! Whether it's because of the varied path, the beautiful landscape, the hermitage, which was built directly into the rock and the cave next to it, or the fantastic view of Saalfelden that opens up from up here.
Read more
Learning something new
Courses at the bookbindery Fuchs
Making paper, upcycling, calligraphy, art printing and much more is offered in the diverse and unique course program of the bookbindery Fuchs. It's worth to have a look at the current program, maybe you'll find something suitable for you.
There is much to explore in Saalfelden Leogang, even for the young ones!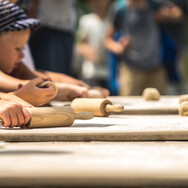 Advantage Card
Saalfelden Leogang Card
Enjoy your time in nature even more: When booking your vacation at a partner accommodation of the Saalfelden Leogang Card, you have a lot of advantages and benefit from countless inclusive services and discounts.
Read more