More
Spring
Sport and exercise for just the two of you - our best tips for spring time!
Spring time in Saalfelden Leogang? Absolutely! Here you experience spring fever at it's best. The wide range of sporty activities you can choose from, ranges from sunny slopes in the skicircus Saalbach Hinterglemm Leogang Fieberbrunn to challenging bike trails in the valley. Here are our best tips for a diverse couple vacation in spring time in Saalfelden Leogang.
Skicircus Saalbach Hinterglemm Leogang Fieberbrunn
Skiing in the coolest ski area of Austria
Skiing on perfectly groomed slopes, more that 270 km of pists, culinary delights in the ski huts and taking a break in a sun lounger with a panoramic view of the mountain range Leoganger Steinberge - that is spring skiing in the skicircus Saalbach Hinterglemm Leogang Fieberbrunn, the coolest ski area of Austria.
Read more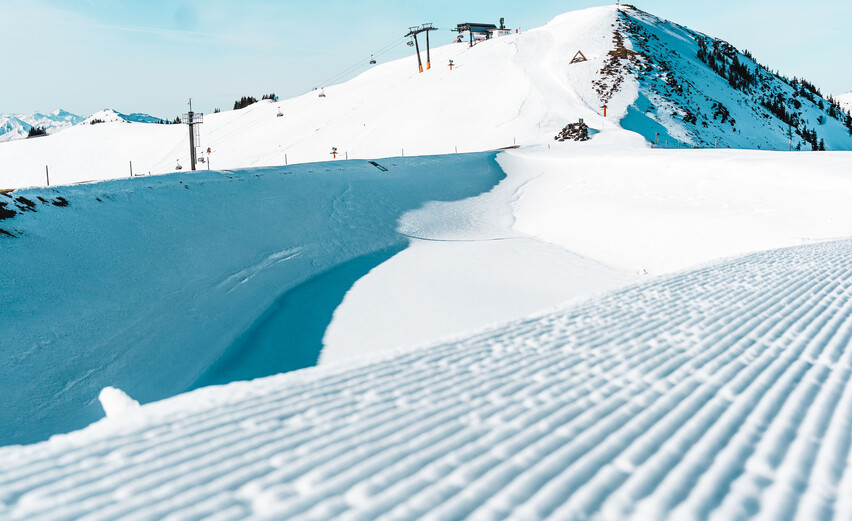 Event
White Pearl Mountain Days
Even if skiing in spring time is already the absolute best thing you can do, the White Pearl Mountain Days in the skicircus Saalbach Hinterglemm Leogang Fieberbrunn top it off. International DJs and live music play at selected ski huts and mountain restaurants, there are special dishes and guest appearances of high-quality chefs, unique performances of acrobats and dancers and above all, a diverse offer of different activities.
Read more
Do you want to try out something new? What about yoga on the mountain?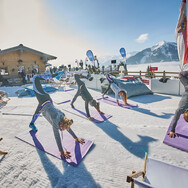 Climbing hall
The most beautiful climbing hall in the country of Salzburg
Trust is the most important aspect when climbing - so what could be better that trying out this sport with your loved one? In the climbing hall "Felsenfest" in Saalfelden, you can experience your first feelings of height during a basic course or when you are already an advanced climber, you can accomplilsh numerous challenges, as there are a lot of different routes with different levels.
More details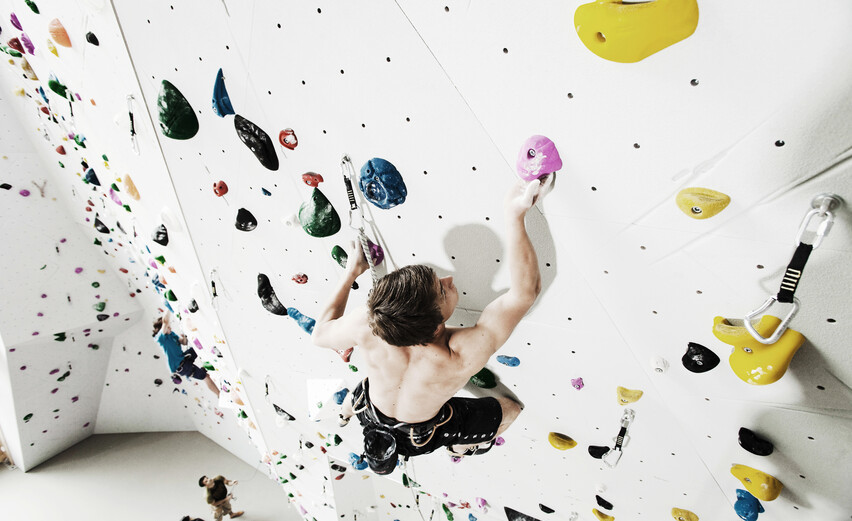 Sport And exercise
The trail running paradise in the middle of the Alps
There are more than 120 marked trails for running in Saalfelden Leogang, in between small lush green hills and steep mountains. Look for your favourite trail between valley and mountain, city and village and experience the feeling of freedom when running over hill and dale.
Read more
Hiking
Culinary delights on the mountain hut Steinalm
Above the city of Saalfelden is the starting point for the easy hike to the mountain hut Steinalm. The tour is perfect for those who love to see the impressive view of the valley and the city of Saalfelden. And the culinary offer of the mountain hut is simply worth trying.

Read more
Explore the first signs of spring while hiking, listen to the awakening of nature and simply enjoy your time in Saalfelden Leogang with all your senses.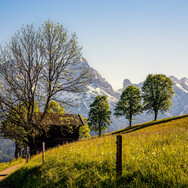 Advantage Card
Saalfelden Leogang Card
Enjoy your time here even more: When booking your vacation at a partner accommodation of the Saalfelden Leogang Card, you have a lot of advantages and benefit from countless inclusive services and discounts. The offer ranges from free use of the cable cars to free use of the public transport - numerous things, which make your vacation a lot easier.
Read more