More
Events
Guided town and village walks through Saalfelden and Leogang
Our exciting guided walks through the town of Saalfelden and the holiday village of Leogang help you discover hidden sides to the region. Marvel at the fascinating history surrounding the late Gothic forge, the tower house from the early Middle Ages and the Schloss Ritzen Museum.
Check the dates
Sagenwanderung
Sagenhafte Wanderung zum Müllerfuchs
Diese leichte Wanderung führt vom Ortszentrum Leogang zum hölzernen "Müllerfuchs". Einer alten Sage nach hat dieser früher rund um Lenzing sein Unwesen getrieben. Daran angelehnt wurde das wunderschöne, aufwendig aus Holz konstruierte Denkmal kreiert, das sowohl tagsüber als auch nachts mit Beleuchtung eine besondere Strahlkraft besitzt.
Mehr Details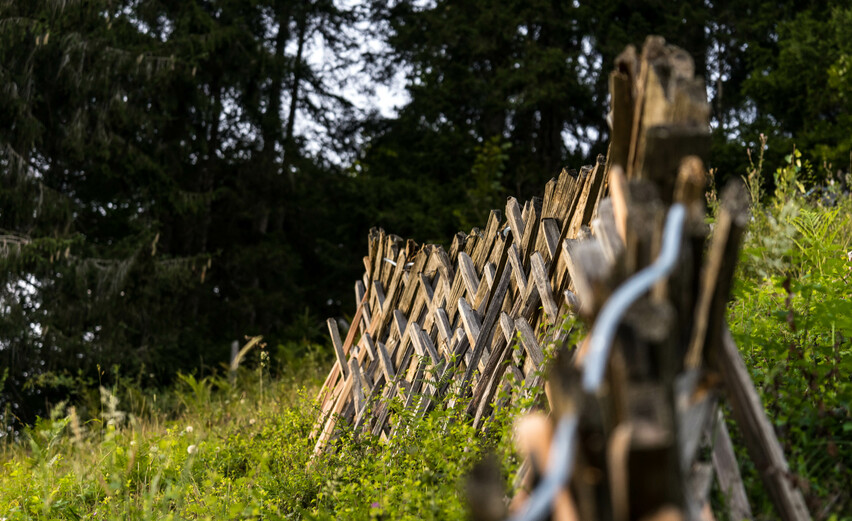 Nutrition and indulgence
Pinzgau products – "Echt.Gsund.Guad."
As Pinzgau's products and rustic local cooking are very special things, it is worth getting to know them a little better. Visit the farmers, buy products at a farm shop and tuck into Pinzgau's specialities in traditional inns. Here's a tip: keep a lookout for the green seal of quality reading "Echt.Gsund.Guad" ("genuine, healthy and good") that identifies regional products.
More details
Many people believe everything tastes better on the mountain. But why? Well, because the Pinzgau products are good and simple and often made by the mountain farmers themselves.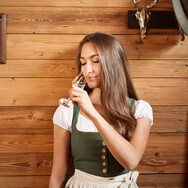 Event centre
Pure culture at the Kunsthaus Nexus
Legendary club events, top-class jazz concerts, entertaining film evenings and contemporary art exhibitions – there's always something going on at the Kunsthaus Nexus! Don't forget to take a look at the current programme, as you're sure to find an event that interests you.
More details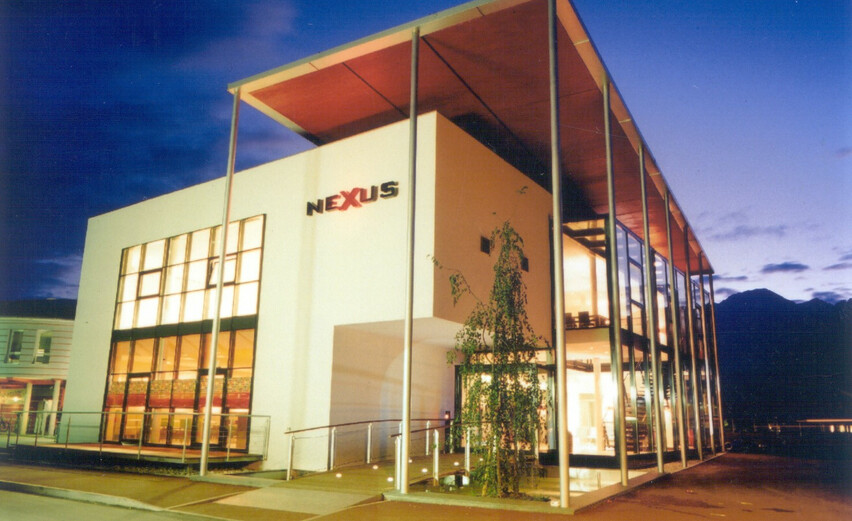 Place of energy
On the vitality hiking path to the Hermitage
This gentle hike leads to the Hermitage, the last inhabited one of its kind in Europe. The trail leads you up a gentle ascent through the wild and romantic forest before you spot the chapel amongst the rock and take in a unique view over the valley and Saalfelden. Take the time to fully savour the atmosphere and peaceful nature of this special place.
Plan your hiking tour
Neues lernen
Kurse bei der Buchbinderei Fuchs
Papierschöpfen, Upcycling, Kalligrafie und Kunstdruck - Das Kursprogramm der Buchbinderei Fuchs kann sich sehen lassen! Das einzigartige Angebot kann ganz unkompliziert gebucht werden und obendrauf erhält man mit der Saalfelden Leogang Card noch einen attraktiven Rabatt.
Mehr Details
Der Frühling ist die perfekte Jahreszeit um sich Neuem zuzuwenden.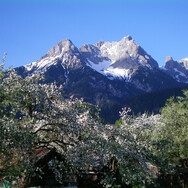 Vorteilskarte
Saalfelden Leogang Card
Noch mehr vom Urlaub haben: Achte bei der Auswahl deiner Unterkunft darauf, ob es sich um einen Saalfelden Leogang Card Partner handelt. Mit der Vorteilskarte wird dein Aufenthalt nämlich noch unbeschwerter: Zahlreiche Inklusivleistungen und Rabatte schonen die Geldtasche und bringen noch mehr Möglichkeiten.
Alle Leistungen