More
Autumn
Delights and lifestyle for friends - our best tips for autumn!
Enjoy the beautiful sides of life in the beautiful region Saalfelden Leogang in autumn. You can choose from a wide range of possibilities, such as culinary highlights, shopping and wellness as well as long hiking tours in the spectacular mountains. Do what you like, what you prefer and what is good for you. Furthermore, there are numerous accommodations, which are specialized on relaxation, culinary delights and architecture. We have got some tips for your stay here in Saalfelden Leogang in autumn.
Wellness
Pure relaxation and well-being
Time for relaxation and recreation: Start your day with a champagne breakfast, breathe in the fresh autumn air, enjoy relaxing spa treatments and forget about your everyday stress in the creative wellness areas. Wellness in Saalfelden is as activating as it is relaxing!
Read more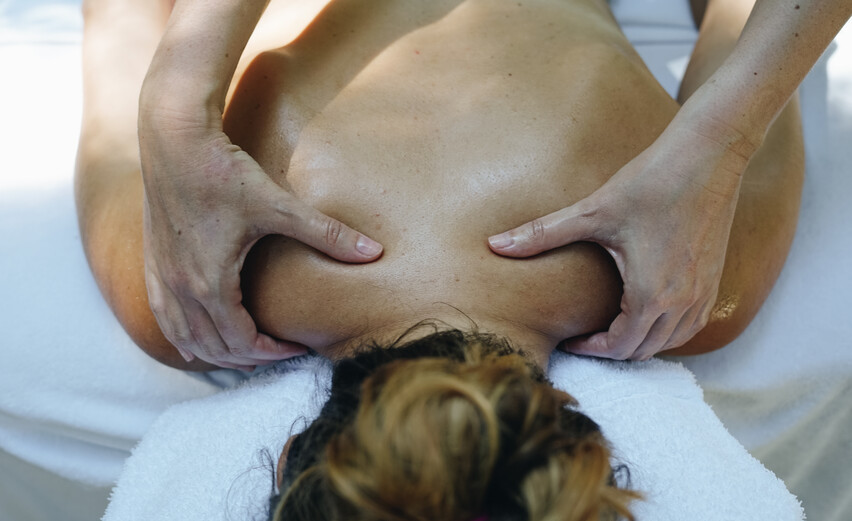 Events
"Bauernherbst" - The golden time of the year
Harvest time is festival time! And so a hopefully rich harvest is celebrated in the country of Salzburg with great events. Traditional food, real customs from the Pinzgau region, good music and a special atmosphere are waiting for you at the "Bauernherbst" (farmer's autumn) in the midst of golden nature and spectacular mountains.
Read more
"Tradition, customs and old crafts belong to the golden season."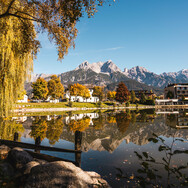 Hiking
Continuing hiking pleasure at the Asitz mountain
Who wants to stop, when the conditions are still so good? At the Asitz mountain in Leogang there is a smooth transition from summer season to autumn and winter season - without a break! At the Asitz mountain numerous hiking trails and paths are waiting to be explored, for example the hiking trail to the Cinema of Nature at the summit Sonnkogel or the Saalachtaler Höhenweg with a fantastic view.
Read more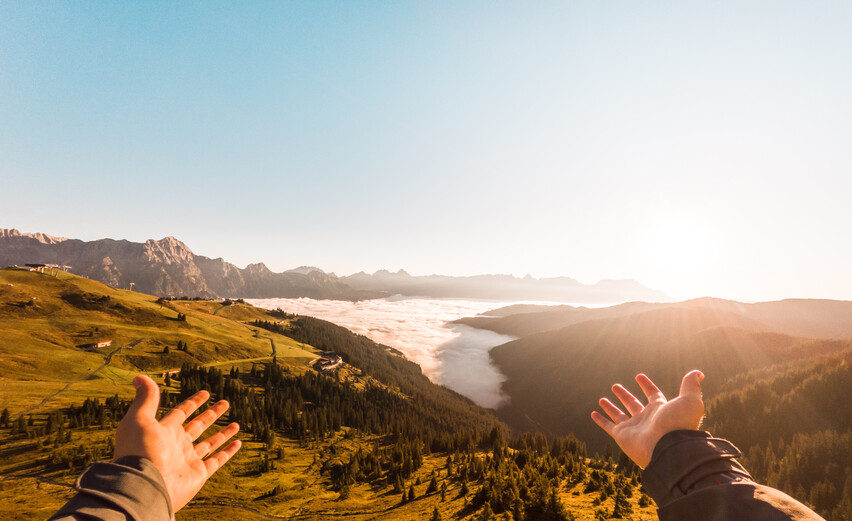 Shopping
Shopping in the city of Saalfelden and the traditional village of Leogang
Saalfelden is known as a shopping city - and this has a good reason: it is the third biggest city of the federal state of Salzburg and here you find over 140 shops, where you can buy nearly everything. Starting off with traditional cloths and sports cloths to jewellery and chocolate pralines. In Leogang you can buy a lot of local and homemade products from the Pinzgau region.
Read more
Culinary delights
Saalfelden Leogang - a region of culinary delights
Saalfelden Leogang can call itself a region full of culinary delights, after all, in 2021 a total of 14 "Hauben" (the Austrian equivalent to the Michelin stars) were awarded by Gaullt Millau to only seven restaurants. The uncompromisingly high quality of the local cuisine, the creativity of the chefs and the local dishes of the Pinzgau region are absolute highlights, indeed. Real pleasure in different settings, from traditional to chic - this is the basis for an unique evening with friends.
Read more
The best ingredients and a lot of craftsmanship: Many products are produced directly in the region by the farmers themselves.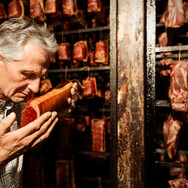 Advantage Card
Saalfelden Leogang Card
With the Saalfelden Leogang Card you have got many advantages and benefit from numerous inclusive services and discounts. Included are for example free ascents and descents with the Asitzbahn cable car, free use of public transport and much more.
More details