More
Autumn
Nature and relaxation for the whole family - our best tips for autumn!
When the leaves turn golden and the air gets so clear that the mountains seem to be nearer, you know it's autumn. It's the time of perfect hiking conditions and thrilling events here in Saalfelden Leogang. The activities range from diverse discoveries in the valley to unforgettable adventures at the mountains with cable car rides. There are many things to experience in autumn that you and your children will talk about for a long time. Here are some tips for your autumn vacation in Saalfelden Leogang.
Hiking
Continuing hiking pleasure at the Asitz mountain
Due to the fact that in autumn the hiking conditions are great, there is a smooth transition from summer season to autumn and winter season and the cable cars at the Asitz mountain in Leogang are open until the start of the skiing operation. The Mountain of Senses is the ideal destination for families. There are numerous activities, starting from the Game Trail and panoramic trails to the Park of Senses, which guarantee fun and adventure for the whole family!
Read more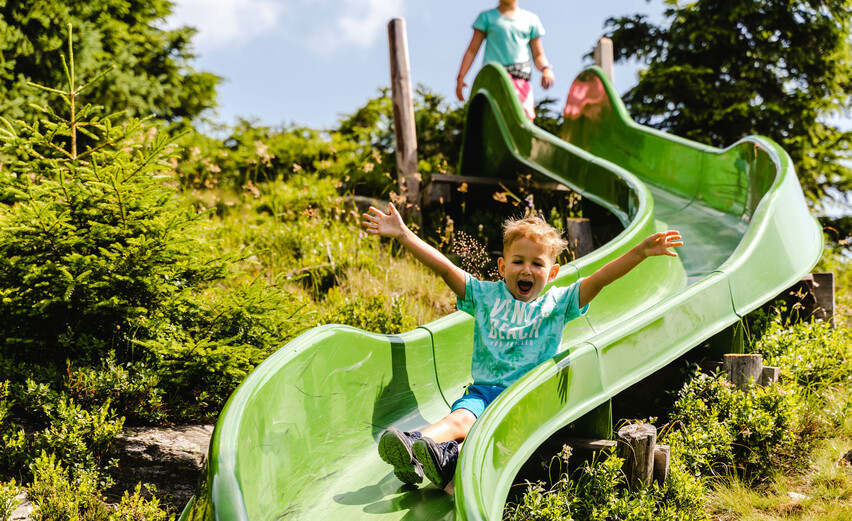 Events
Discover traditions at the "Bauernherbst" festival time
Have you ever witnessed the traditional event, where the cattle are being brought back from the Alpine pastures in autumn? Have you ever tried to eat a traditional dish from the Pinzgau region called "Bladl"? Autumn time is festival time, where a few festivals with traditional food, good drinks, customs, music and a diverse children's program take place.
Read more
"Tradition, customs and old crafts belong to the golden season."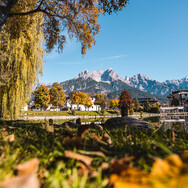 Exercise in nature
Archery - hunting with the whole family
Grab your bow and arrow and try to hit the target. Archery is a good training for your back and arms, improves your concentration and is really great fun, especially when practising the sport together with your family.
Read more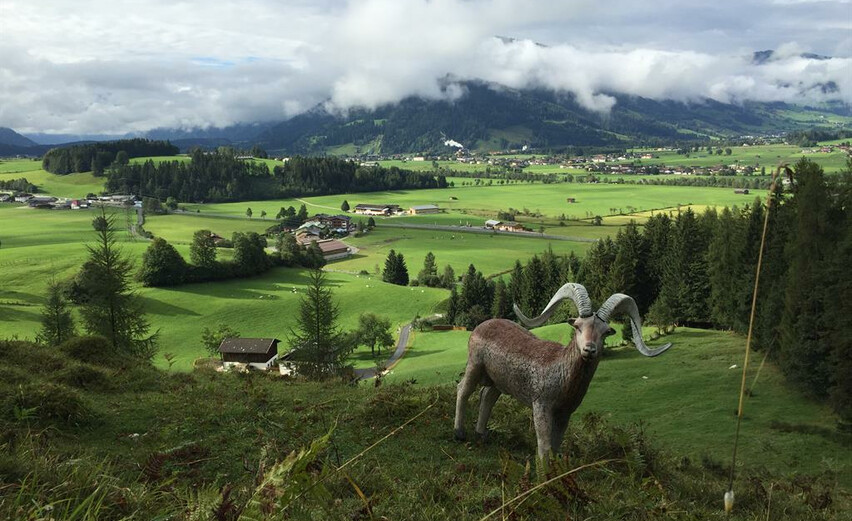 Biking
Biking in Austria's biggest biking region
Do you prefer relaxing and flat biking trails, adventurous trails in the bikepark or mountainbike trails, which are situated high above the valley? In Saalfelden Leogang, the center of bike sports, you and your family can choose which trails are the best ones.
Read more
Advantage Card
Saalfelden Leogang Card
With the Saalfelden Leogang Card you have got many advantages and benefit from numerous inclusive services and discounts. Included are for example free ascents and descents with the Asitzbahn cable car, free use of public transport and much more.
More details