More
Place of energy
On the vitality hiking path to the Hermitage
The Hermitage is 350 years old and is the last inhabited one of its kind in Europe. The chapel huddles close to the rock and creates a truly spectacular impression. Hikers are also treated to an exceptional view over Saalfelden from the Hermitage.
Itinerary planning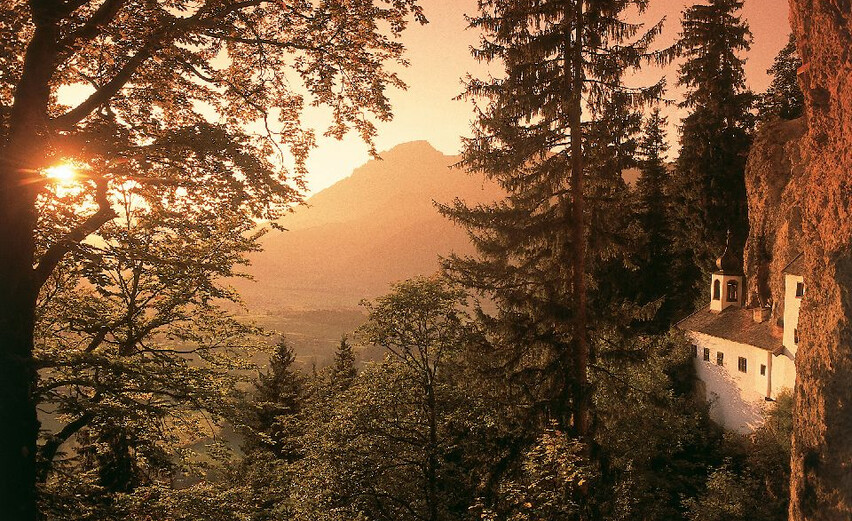 Events
Bauernherbst – experience the wonder of autumn
Harvest time is festival time! The state of Salzburg hosts a series of memorable events in the hope of toasting a bumper harvest. Traditional meals, genuine Pinzgau customs, musical interludes and a great atmosphere are the hallmarks of the Bauernherbst celebrations that are held amongst the stunning and colourful mountain scenery.
More details
"Tradition, customs and old crafts in the golden season"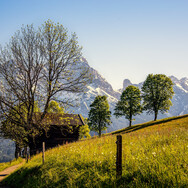 Cycling
480 km of valley cycle paths and 720 km of mountain bike routes
Discover the home of bike sport! Whether you ride bikes for pleasure, enjoy the challenge of making an ascent or like to push your limits on adventurous downhill routes, the Saalfelden Leogang bike region offers something for your whole group together with wonderful views.
More details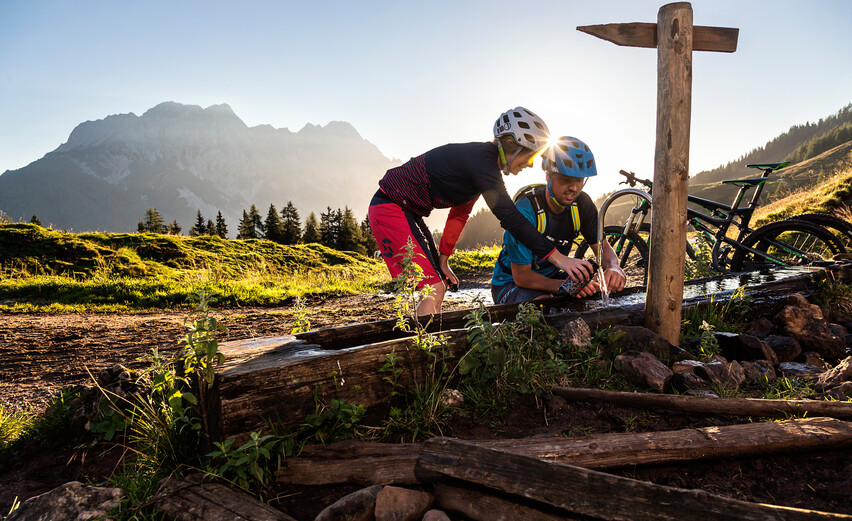 Sport and physical activity
How about taking a shot at archery?
It's not just about who has the steadiest hand when drawing back their arrow and who has the best aim – archery doesn't have to be a competition. It is currently enjoying great popularity as it boosts concentration and endurance, strengthens your back and arms, and features all the excitement of going out to hunt together.
More details
An experience for the senses
Cinema of Nature
Sit down and enjoy at the Sonnkogel - a place to linger on different plateaus. A breathtaking panorama offers itself for relaxing in pure nature. It is easily accessible using the Asitzbahn or the Steinbergbahn lifts, following the Spielewanderweg path or alternatively via the großer Asitz.
More information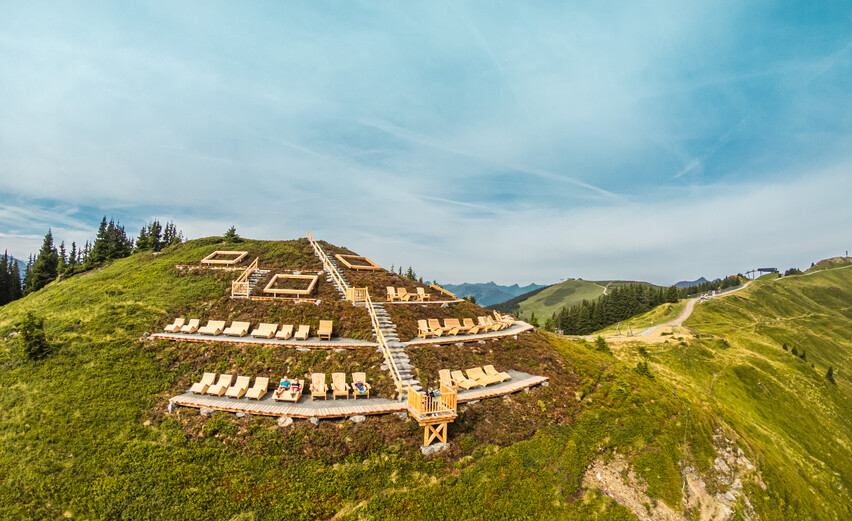 Accommodation
A wonderful time for two
Why not be a little indulgent for once? How about starting things off with a champagne breakfast, getting out into the great outdoors, having a massage to soothe your sore muscles and enjoying total relaxation in the wellness area? If that sounds like what you're looking for, then the wellness hotels in Saalfelden Leogang, which offer typical regional treatments with a lasting recuperative effect, are just the ticket!
More details