More
Autumn
Sport and exercise for those who like to travel alone - our best tips for autumn!
Autumn is one of the best seasons for long hiking tours, bike experiences on all altitudes, trail running and much more! Surely there is an activity which suits you perfectly and which you can practice here in the beautiful nature of Saalfelden Leogang. Colourful leaves, a clear view of the mountains and warm light, which lets the lush green hills and rocky limestone mountains glow. Here are some tips for your sporty autumn vacation.
Bike
For rookies and pros: the bikepark Leogang
In the bikepark in Leogang you find everything you wish for as a bike enthusiast. There is a huge area for beginners, the Riders Playground, and a lot of diverse and spectacular trails with all levels of difficulties. A wide range of different bike courses for rookies as well as for pros, high quality bikeshops and rentals and a spectacular bike event make the offer perfect.
Read more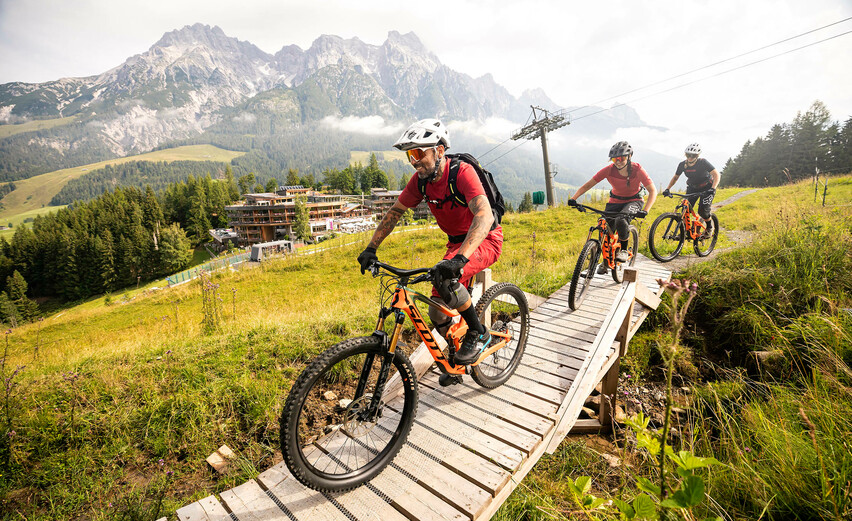 Events
BIKE FESTIVAL Saalfelden Leogang
The Bike Festival takes place from the 16th to the 18th of September. It's already the fourth time that it takes place in Saalfelden Leogang. The festival guarantees a good atmosphere, where you can participate in workshops for mountain bikers and e-bikers of any age; furthermore there are cool testing trails and parties. The highlight of the Bike Festival definitely is the trade fair, where the new bike models are being presented and you can already have a look at the bikes from tomorrow.
Read more
In the large expo area, representatives of top bike brands present everything the future of biking has to offer.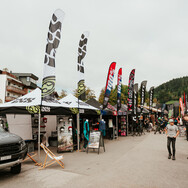 Climbing hall
The most beautiful climbing hall in Salzburg
The climbing hall felsenfest in Saalfelden is one of the largest and most modern ones in Austria. There are guided trainings, different climbing courses, a wide boulder area and two self securing areas - the offer is really diverse and you can climb a whole day all by yourself.
Read more
Sometimes all it takes is to climb up a wall to fully relax yourself.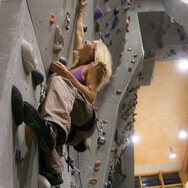 Hiking tour
Hike to the mountain hut Peter-Wiechenthalerhütte
You have already admired the massif Steinernes Meer from the valley? Then it's definitely time to finally go for a hike and explore it very closely. The mountain hut Peter-Wiechenthalerhütte, which is located directly at the bottom of the summit Persailhorn, can be reached within two hours, however the exhausting ascent is rewarded with an amazing view.
Read more
Trail Running
Running over hill and dale
Saalfelden Leogang simply is a real paradise for trail running. 18 marked trails with about 120 kilometres, 2 high altitude trails and a mountain running trail are waiting for you. And all this in between lush green hills and rocky limestone mountains. So put on your running shoes, start running and feel free.
Read more
Forests, meadows or rocks? In Saalfelden Leogang you can choose where you want to run!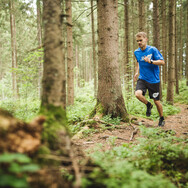 Advantage Card
Saalfelden Leogang Card
With the Saalfelden Leogang Card you have got many advantages and benefit from numerous inclusive services and discounts. Included are for example free ascents and descents with the Asitzbahn cable car, free use of public transport and much more.
Read more