More
accommodation
All-round pampering options at the wellness hotels
Forest spa and Steinberg mountain cinema, Ayurveda and Traditional European Medicine, energy-boosting places and mountain experiences – a stay at the wellness hotels in Saalfelden Leogang is as full of contrasts as it is effective. Enjoy some time just for yourselves with a programme of physical activity and relaxation in the Salzburg mountains that delivers a lasting benefit!
More details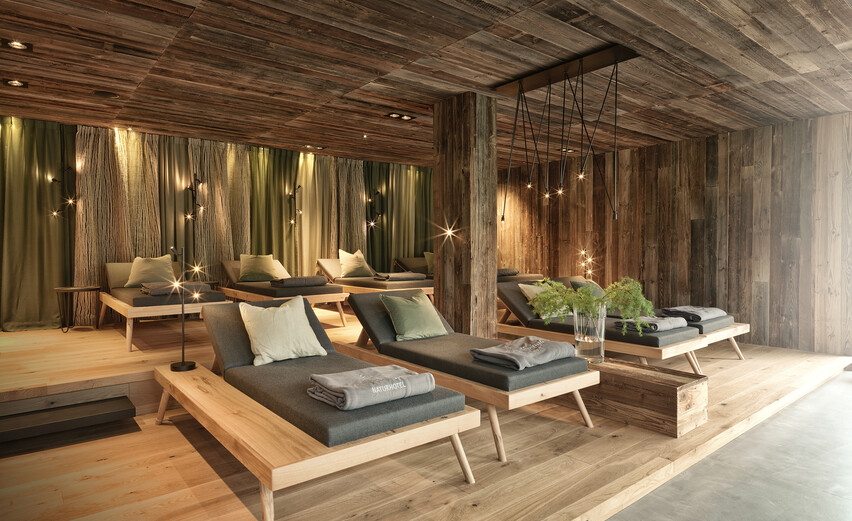 Nutrition and indulgence
Sampling the wide variety of products in Pinzgau
Delicious cheese, spicy sausage, crunchy vegetables and cleansing schnapps – the farmers in Pinzgau know how to honour their roots while remaining innovative and creative. When you are at your accommodation or out shopping, look for the green seal of quality that reads "Echt.Gsund.Guad". Comprising the words "genuine", "healthy" and "good" as spoken in the local dialect, this label identifies products from the region.
More details
Ever tried a hearty cheese and wanted to take home a piece yourself? The direct sales outlets in the region make this a reality, with a series of farm shops selling their very own products at specific times.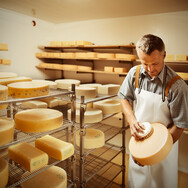 Place of energy
Hike to the Birnbachloch natural monument
This medium-difficulty hike leads through the beautiful autumn colours of Wetzsteinwald forest to the Birnbachgletscher, which is one of the lowest glaciers in Central Europe. The Birnbachloch itself is a cave-like karstic spring that acts as the source of the Birnbach stream. Remember to pack your camera!
Plan your hiking tour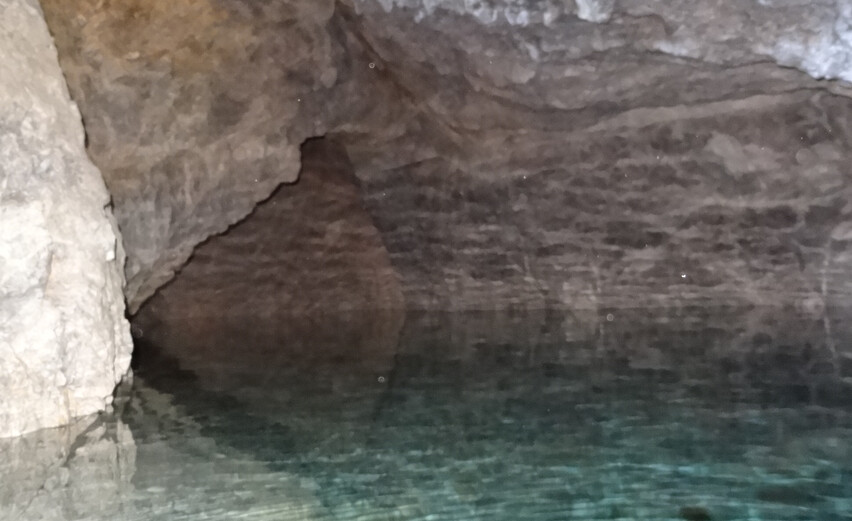 Cycling
Pure cycling enjoyment on the panoramic Maishofen circuit
If you ride an e-bike or if you cycle for pleasure, this is the ideal valley cycling tour for you! From the valley station of Leoganger Bergbahnen cable cars, which is where you will also find the bike rental point and a shop, you begin by making a gentle descent to Saalfelden. You then head via Gerling and Maishofen on your way to Zeller See, one of the most beautiful lakes in the Alps.
Plan your bike tour
events
Bauernherbst – experience the wonder of autumn
Harvest time is festival time! The state of Salzburg hosts a series of memorable events in the hope of toasting a bumper harvest. Traditional meals, genuine Pinzgau customs, musical interludes and a great atmosphere are the hallmarks of the Bauernherbst celebrations that are held amongst the stunning and colourful mountain scenery.
More details