International Jazzfestival Saalfelden
Featuring experimental jazz tunes against the backdrop of majestic mountains, contemporary grooves on rustic Alpine pastures, and lively celebrations in Saalfelden's town centre, the renowned International Jazzfestival Saalfelden transforms both the town and the mountain into the pinnacle of jazz performance on an annual basis. What began on the "ranch" in 1978 and took place in the tent city in Ramseiden, is today a gathering of numerous international jazz artists playing the latest in experimental jazz on numerous stages before an audience of enthusiastic visitors from around the world.
22 - 25 August 2019
Center of Saalfelden and Surroundings
The program for 2019 will be presented in spring on this page!
Address
Saalfelden tourism association
Mittergasse 21a
5760 Saalfelden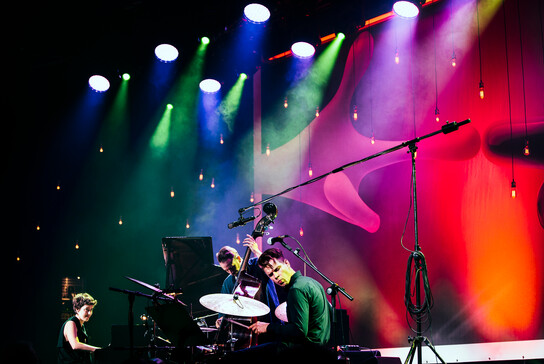 Jazz – the music that opens up new frontiers

From 22-25 August 2019, big names from the international jazz world will once again gather amidst the rocky giants that surround Saalfelden to delight concert-goers with four days dedicated to contemporary and experimental music. A diverse programme ensures that the festival is not only an essential event for hardcore fans – it's an experience with a special vibe even for visitors who are completely new to jazz.