More
climbing hall
Salzburg's most beautiful climbing hall
Climbing not only boosts your muscles and mobility, it also promotes trust and self-confidence. Above all, it's fun – and children in particular are often enthralled by this somewhat playful sport and by the secure yet thrilling feeling of climbing way up high. At the Felsenfest climbing hall, one of the largest and most cutting-edge halls in Austria, the taster course enables children and young people to immerse themselves in the world of climbing.
More details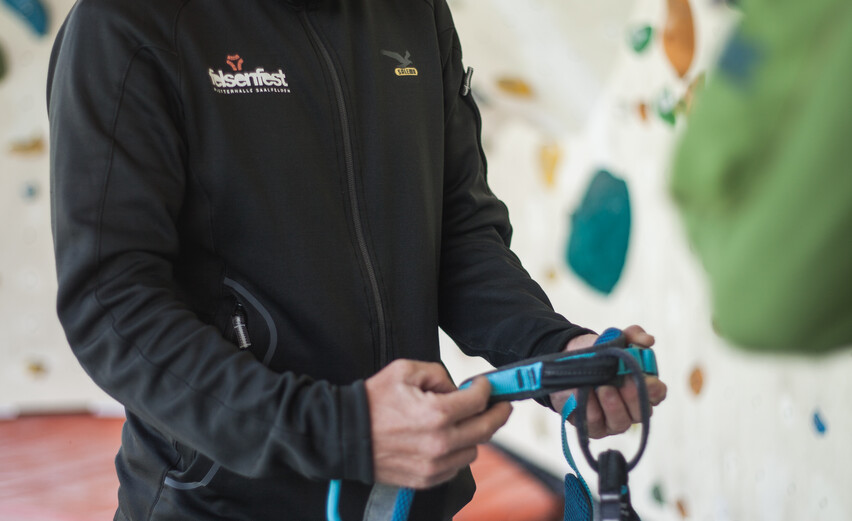 RANGE OF WINTER HIKES
A torch-lit walk through the winter landscape
The light of the torches is the only thing illuminating the way on your adventure through the Ullachtal valley in Leogang. Step by step, you head through forests and meadows, passing the mythical trees while the imposing Leoganger Steinberge mountains tower above you. Once you reach the campfire, you can talk about the shared experience and truly lose yourselves in the moment.
More details
The weekly winter experience programme provides wonderful tours and experiences led by expert guides every day.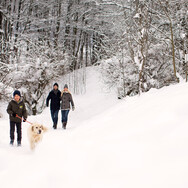 winter sports
Nordic Park Saalfelden – winter sport away from the slopes
With 150 kilometres of cross-country skiing trails, a natural skating rink and pleasant winter hiking paths, the Nordic Park in Saalfelden offers a diverse range of winter sport activities away from the slopes. The Fun & Snow Park at Ritzensee lake is intended especially for kids, with short routes, small jumps and hills providing a fun way to try out cross-country sport.
More details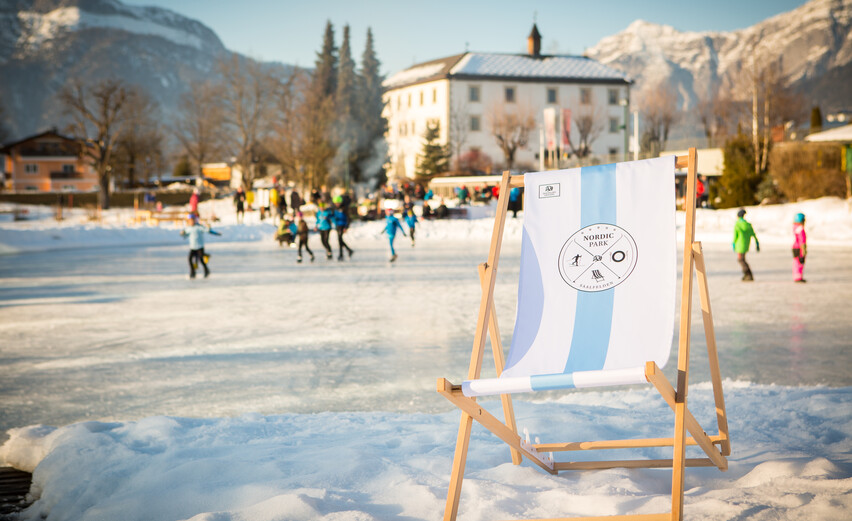 Skicircus Saalbach Hinterglemm Leogang Fieberbrunn
Top skiing region for families
Boasting 270 kilometres of slopes and 70 lifts, the Skicircus Saalbach Hinterglemm Leogang Fieberbrunn is perfect for families, with facilities including the sunny family platter lift, the Nitro Snowpark and professional ski schools. Fans of smaller-scale ski areas should head to Hinterreit, which features two drag lifts and is well-tailored to families.
More details
tobogganing
All-round fun on the toboggan run
A highlight for young and old alike! Make your way up on foot, with the lift or via a shuttle and zoom back down on two runners. It doesn't matter who's fastest, the most important thing is for everyone to have a good time – as the broad grins of those arriving down in the valley will demonstrate.
More details