More
climbing hall
Salzburg's most beautiful climbing hall
The sport of climbing builds your all-round strength and is based on trust, so what could be better than trying it out together? At the Felsenfest climbing hall, you can soar to new heights with a taster course – alternatively, more experienced climbers can take on a whole host of route- and boulder-related challenges.
More details
winter sports
Nordic Park Saalfelden – winter sport away from the slopes
As many of us know, winter sport can also be fun away from the ski slopes – but where else can you find a more varied programme than at the Nordic Park Saalfelden? Featuring a 150-kilometre network of cross-country skiing trails including floodlit trails for cross-country skiers and biathletes, a natural skating rink, the Snow & Fun Park for children, countless winter hiking paths and much more besides, it provides action-filled winter days amidst the Salzburg mountain landscape.
More details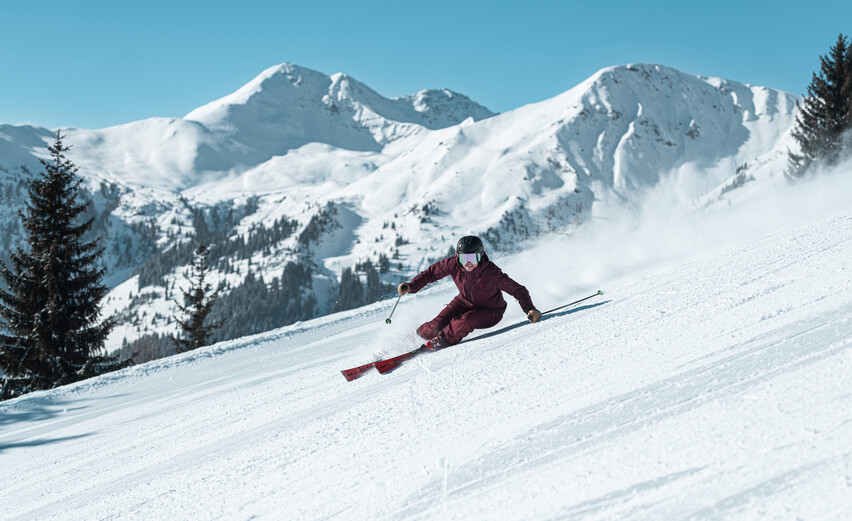 Nachtrodeln
Rodelvergnügen für Nachteulen 
Ja, Rodeln ist in Saalfelden Leogang auch abends möglich und erfreut sich sowohl bei Einheimischen als auch bei Gästen großer Beliebtheit. Beeindruckend sind sowohl der Aufstieg als auch die Abfahrt. Beim Hochgehen im Flutlicht ist die Stimmung wunderschön und ruhig, beim Hinunterfahren stehen Spaß und Schnelligkeit im Vordergrund. Unser Tipp: Die Einkehr nicht vergessen, Original Pinzgauer Spezialitäten stehen auf der Speisekarte!
Mehr Details
Die beleuchtete Rodelbahn am Biberg ist auch vom Tal aus wunderschön anzusehen.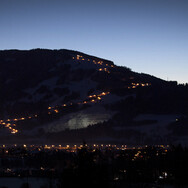 Skitouren
Auf ausgetretenen Pfaden
Skitouren gehen wolltet ihr immer schon mal ausprobieren? Oder habt ihr Lust, mit anderen gemeinsam eine neue Strecke zu gehen? Dann sind die geführten Skitouren mit fachkundigen Guides die Gelegenheit dazu. Im Wochenprogramm findet ihr die aktuellen Skitouren-Termine.

Mehr Details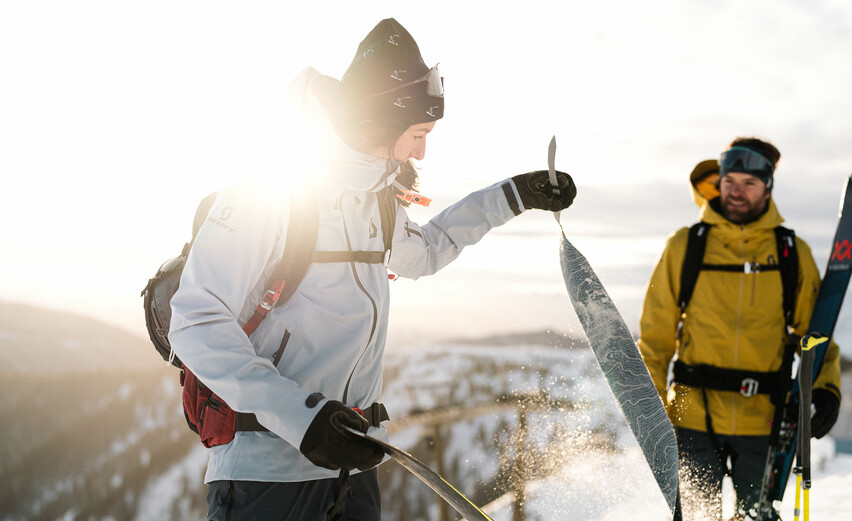 Skicircus Saalbach Hinterglemm Leogang Fieberbrunn
The most laid-back skiing region in Austria
270 kilometres of downhill runs and 70 lifts are sure to make every skier's heart beat faster! The Skicircus is large, wide-ranging and above all highly varied, offering visitors ideally groomed downhill runs, the opportunity to chill and shred at the Nitro Snow Park and a superlative freeride area. There are also local Pinzgau culinary experiences just waiting to be savoured, surrounded by cool sounds and fantastic views.
More details
Wintersport-Event
Nordic Park Experience
Ein Wintersport-Event der ganz besonderen Art ist die Nordic Park Experience. Bei chilligem Sound, regionaler Kulinarik und tollem Rahmenprogramm gibt es die Möglichkeit nordische Wintersportarten auszuprobieren. Und das ganze am Saalfeldner Ritzensee, der die perfekte Kulisse dafür bietet: Zwischen Wasser und Bergen, genau wie im hohen Norden.
Nordic Park Experience
Vorteilskarte
Saalfelden Leogang Card
Mit der Saalfelden Leogang Card habt ihr noch mehr von eurem Urlaub. Die Vorteilskarte, die in vielen Unterkünften inkludiert ist, verschafft euch eine freie Berg- und Talfahrt mit der Asitz- oder Steinbergbahn für Fußgänger, gratis Nutzung der Langlaufloipen und des Eislaufplatzes und noch vieles mehr.
Mehr erfahren