More
Skicircus Saalbach Hinterglemm Leogang Fieberbrunn
Sunshine skiing in the most laid-back skiing region in Austria
Relaxing on a lounger with the sun shining on your face as you enjoy a phenomenal view over the Leoganger Steinberge mountains, seeing your children frolic in the snow without having them shiver from the cold and enjoying the slopes that remain wonderfully groomed – these are all good reasons why spring might just be your favourite season for sunshine skiing.
More details
Climbing hall
Salzburg's most beautiful climbing hall
Climbing not only boosts your muscles and mobility, it also promotes trust and self-confidence. Above all, it's fun – and children in particular are often enthralled by this somewhat playful sport and by the secure yet thrilling feeling of climbing way up high. At the Felsenfest climbing hall, one of the largest and most cutting-edge halls in Austria, the taster course enables children and young people to immerse themselves in the world of climbing.
More details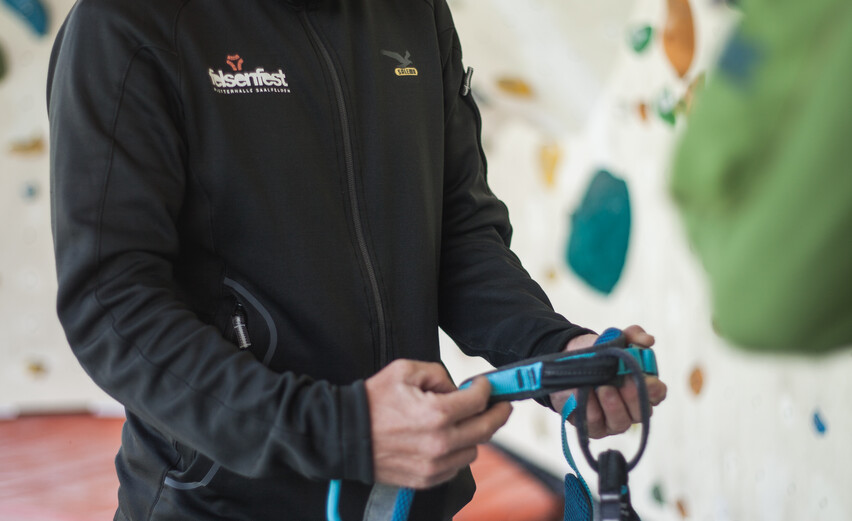 sport and physical activity
Fun at the fitness and vitality course in Leogang
The modern fitness course in Leogang is like a huge play area for young and old alike. You'll need to use your balance and dexterity to conquer the wobbling, climbing and surfing challenges in the motor skills park. In contrast, the barefoot trail is primarily about sensations and experiences. A wide range of exercises in the impressive Leogang mountain landscape will help get the whole family moving.
More details
Cycling
Over 480 kilometres of valley cycle paths in the heart of the Alps
The cycling options in the valley include easy tours to the shopping town of Saalfelden, cycle paths through rural Leogang and even the panoramic circuit that leads to Zeller See lake and features an uninterrupted view of the craggy limestone cliffs. In spring, when the mountains are still a gleaming white and the first buds spring up in the valley, it is a particularly beautiful time to go cycling.
More details
hiking
A hike to the family-friendly Steinalm inn
The hiking trail to the Steinalm inn starts directly above Saalfelden. It heads past exciting caves and through a magical forest on the way to an observation point that offers a fantastic view of Saalfelden. You'll be at the Steinalm inn before you know it – enjoy the homemade dishes and refreshing drinks!
Plan your hiking tour