More
Skicircus Saalbach Hinterglemm Leogang Fieberbrunn
Sunshine skiing in the most laid-back skiing region in Austria
Skiing on firn snow slopes, enjoying a range of experiences on over 270 kilometres of slopes, eating in stylish mountain huts and taking a break on a lounger with a view over the Leoganger Steinberge mountains – these are the hallmarks of spring skiing at the Skicircus Saalbach Hinterglemm Leogang Fieberbrunn, the most laid-back skiing region in Austria.
More details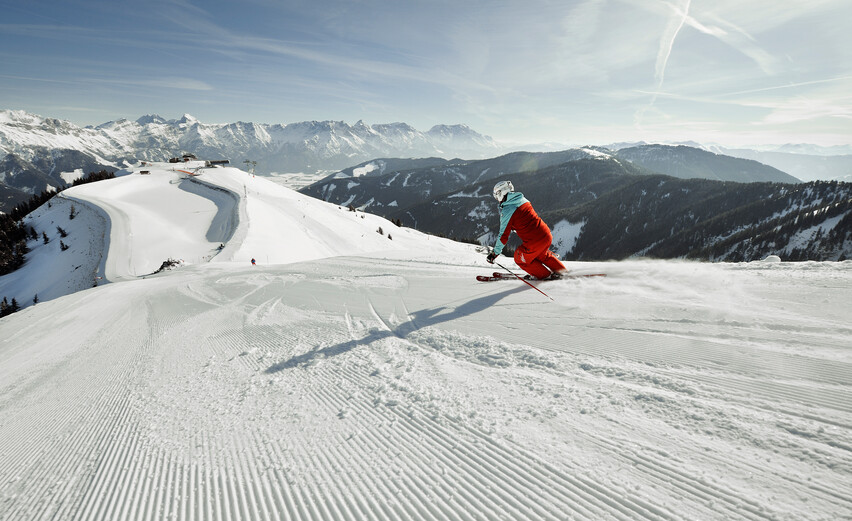 cycling
Over 480 kilometres of valley cycle paths in the heart of the Alps
The cycling options in the valley include easy tours to the shopping town of Saalfelden, cycle paths through rural Leogang and even the panoramic circuit that leads to Zeller See lake and features an uninterrupted view of the craggy limestone cliffs. In spring, when the mountains are still a gleaming white and the first buds spring up in the valley, it is a particularly beautiful time to go cycling.
More details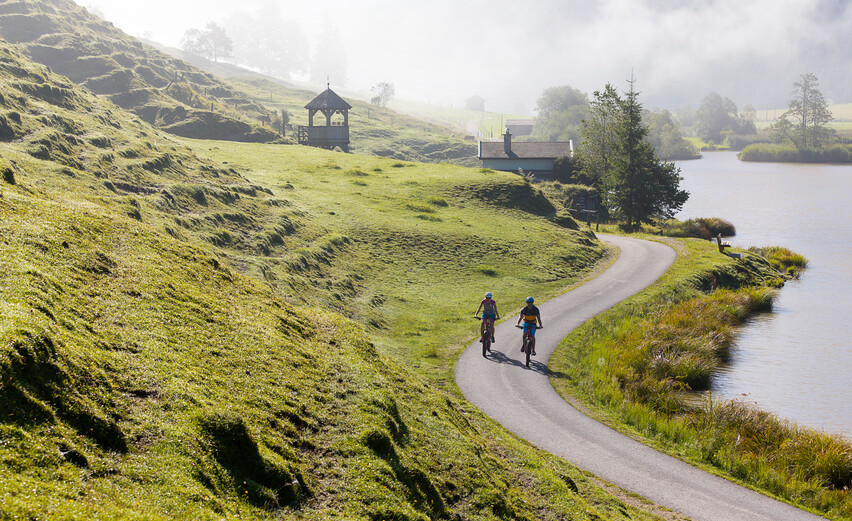 Sport and physical activity
The trail running paradise in the Alps
As you head over hill and dale, surrounded by the imposing summits of the Steinernes Meer plateau and the Leoganger Steinberge mountains, you'll find that trail running stirs up a very special feeling. Is it a sense of freedom? Taking the time to breathe deeply? Or being truly moved by the happiness of physical activity in the great outdoors?
More details
hiking
Taste sensations at the Steinalm inn
The gentle hike to the Steinalm inn starts directly above Saalfelden. The main highlights of this tour are the fantastic view over the wide Saalfelden basin and the culinary offerings at the mountain hut.
Plan your hiking tour