More
Skicircus Saalbach Hinterglemm Leogang Fieberbrunn
Sunshine skiing in the most laid-back skiing region in Austria
Skiing on firn snow slopes, enjoying a range of experiences on over 270 kilometres of slopes, eating in stylish mountain huts and taking a break on a lounger with a view over the Leoganger Steinberge mountains – these are the hallmarks of spring skiing at the Skicircus Saalbach Hinterglemm Leogang Fieberbrunn, the most laid-back skiing region in Austria.
More details
Skicircus Saalbach Hinterglemm Leogang Fieberbrunn
Sonnenskilauf im lässigsten Skigebiet Österreichs
Skifahren auf feinen Firnhängen, Abwechslung auf über 270 Abfahrtskilometer, Essen in stilvollen Hütten und Pause im Liegestuhl mit Blick auf die Leoganger Steinberge – das ist Frühlingsskifahren im Skicircus Saalbach Hinterglemm Leogang Fieberbrunn, dem lässigsten Skigebiet Österreichs.

Mehr Details
Event
White Pearl Mountain Days
Auch wenn Frühlingsskilauf sowieso schon das Allerschönste ist, wird mit den White Pearl Mountain Days im Skicircus Saalbach Hinterglemm Leogang Fieberbrunn noch eins draufgelegt: mit internationalen DJs und Live Musik in ausgewählten Skihütten, speziell kreierten Köstlichkeiten und Gastauftritten großartiger Sterneköche, einzigartigen Performances von Akrobaten und Tänzern und abwechslungsreichen Bewegungsangeboten.
Zum Event
Ob's am Berg oben noch besser schmeckt? Probiere es aus!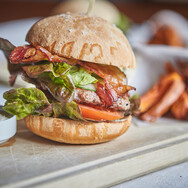 cycling
Over 480 kilometres of valley cycle paths in the heart of the Alps
The cycling options in the valley include easy tours to the shopping town of Saalfelden, cycle paths through rural Leogang and even the panoramic circuit that leads to Zeller See lake and features an uninterrupted view of the craggy limestone cliffs. In spring, when the mountains are still a gleaming white and the first buds spring up in the valley, it is a particularly beautiful time to go cycling.
More details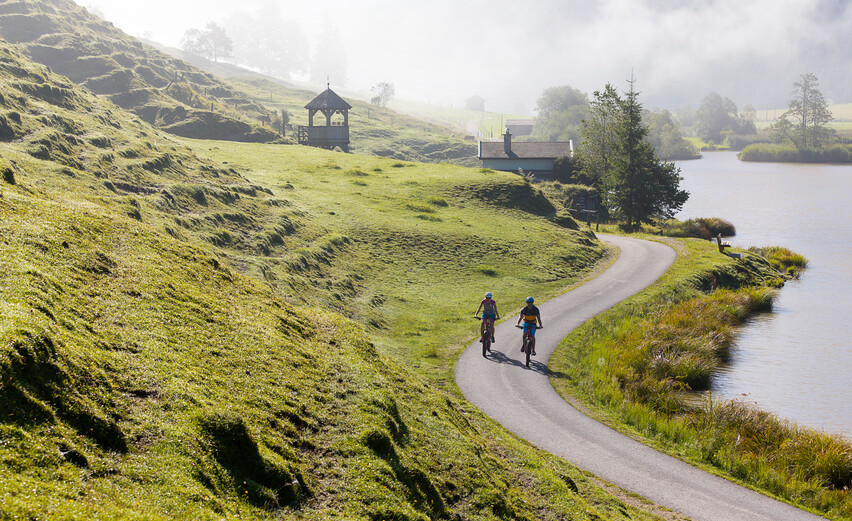 Sport and physical activity
The trail running paradise in the Alps
As you head over hill and dale, surrounded by the imposing summits of the Steinernes Meer plateau and the Leoganger Steinberge mountains, you'll find that trail running stirs up a very special feeling. Is it a sense of freedom? Taking the time to breathe deeply? Or being truly moved by the happiness of physical activity in the great outdoors?
More details
Wandern
Gaumenfreuden auf der Steinalm
Direkt oberhalb von Saalfelden startet die einfache Wanderung zur Steinalm. Diese Tour punktet vor allem mit der fantastischen Aussicht über das breite Saalfeldner Becken und dem kulinarischen Angebot der Hütte.

Zur Hütte
Zahlreiche Wanderwege erwarten euch in Saalfelden Leogang zwischen sanften Grasbergen und - im Frühling oft schneebedeckten - schroffen Kalkriesen.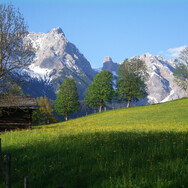 hiking
Taste sensations at the Steinalm inn
The gentle hike to the Steinalm inn starts directly above Saalfelden. The main highlights of this tour are the fantastic view over the wide Saalfelden basin and the culinary offerings at the mountain hut.
Plan your hiking tour