More
Salzburgs Autumn
The highlight of the hiking season
Autumn is one of the most beautiful seasons for hiking. It offers brightly colored leaves, warm light and pleasant temperatures. Perfect for easy trails with stick-sharing but also for high alpine climbing tours.
More Details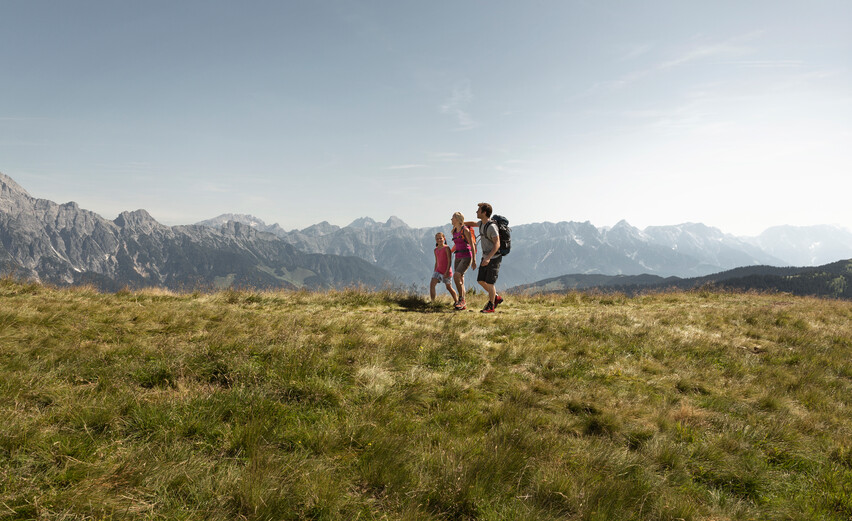 EVENT
BIKE Festival Saalfelden Leogang
The Bike Festival, which has already taken place at the well-known venues Riva and Willingen, will take place in 2021 for the third time in Austria's top MTB region. From 10th to 12th September 2021 you can expect bike competitions for mountain bikers and e-mountain bikers of all ages, cool test courses and parties - an exuberant atmosphere guaranteed! The highlight of the Bike Festival is the Bike Fair, where the top bike models of "tomorrow" will already be presented this year.
More details
An experience for the senses
Sinne Erlebnispark adventure park at Asitz in Leogang
Smell, taste, hear, see and touch: this fantastic attraction for all the senses at Asitz in Leogang features over 25 stations – a huge adventure park for young and old alike.
Treat your soul to some true relaxation above the Senses Park. Come and enjoy the sun loungers, panorama terrace, remarkable swimming platform, and other water features.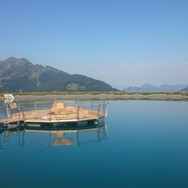 cycling
Grab your bike, get set, go!
A gentle ride through the valley, a steep ascent along the mountain bike routes or an adventure at Bikepark Leogang – in Saalfelden Leogang, the choice is yours! Here's a tip: children can gain their first experience of a bike park in the Riders Playground at the valley station of Leoganger Bergbahnen cable cars.
More Details
Hiking
Adventure hunters head for the Riedlalm mountain hut
Located 1,227 metres above sea level and positioned directly at the foot of the imposing Leoganger Steinberge mountains, the Riedlalm mountain hut delights young and old hikers alike with its homemade cakes and Pinzgau delicacies. An additional bonus for curious explorers is the archery obstacle course located nearby that kindles the old hunting instincts.
Plan your hiking tour